Boca Hoops Summer Camp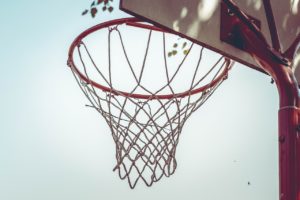 Are you looking for a fun summer activity for a child in your life? Does your kid love sports, meeting new people, or just getting out of the house over the summer break? The attorneys at Kogan & DiSalvo, P.A. are excited to announce the Boca Hoops Summer Camp Nomination in which a child will have their one-week session at the Boca Hoops Summer Basketball Camp paid for by the law firm. We are looking for a child between the ages of seven and fifteen years old who has given back to the community through volunteering or other forms of community service.
The summer camp runs every week from June 4th to July 26th in Boca Raton. There are instructional sessions on how to play basketball and team sessions where the week is spent playing basketball and learning more advanced techniques. Lunch and snacks will be provided to campers. For a chance to win this week of sports fun, just fill out the form below with why your child deserves to win a week at Boca Hoops. The winning child will be able to attend the one-week session of their choice pending availability.
Nominations will be accepted until May 15th.