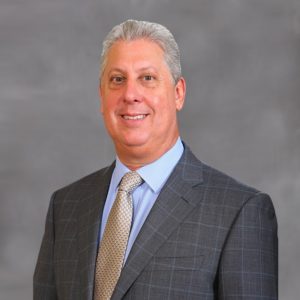 Board Certified Civil Trial Attorney Theodore L. DiSalvo has extensive experience advocating for people who have suffered personal injury and has secured many successful verdicts and settlements during his decades of practice. One of the founding partners of Kogan & DiSalvo law firm, Mr. DiSalvo has been representing injury victims in a wide range of cases – including premises liability and auto accidents – in Florida since 1991.
Over the years, Mr. DiSalvo has garnered many distinctions, recognitions and honors, such as:
Mr. DiSalvo obtained his Juris Doctorate from Suffolk University in Boston, in 1988. He graduated, cum laude, in 1984 from Johnson & Wales University in Providence, Rhode Island. An extensively experienced attorney, Mr. DiSalvo has been litigating personal injury cases since 1988, beginning his career in Massachusetts and practicing in Florida since 1991.
As an active member of the legal community, Mr. DiSalvo has been a part of numerous organizations and associations, including:
Florida Bar, current member
The Palm Beach and South Palm Beach Bar Associations, current member
American Association for Justice, current member
Florida and Palm Beach County Justice Associations, current member
South Palm Beach County Bar Association, Past President
Florida Bar Grievance Committee, Past Chair
Unlicensed Practice of Law Committee
Mr. DiSalvo is admitted to practice before the United States Supreme Court, U.S. Court of Appeals for the First Circuit, U.S. District Courts for the Southern District of Florida and the district of Massachusetts, and all the State Courts of Florida and Massachusetts. For more than 25 years, Mr. DiSalvo has been fighting for people who have suffered severe personal injury because of someone else's negligence. He will put all of his resources, knowledge and experience to work in securing the best possible outcome to your case.