Kogan & DiSalvo – Palm Bay
2475 Palm Bay Rd NE
Suite 145 #7
Palm Bay, FL 32905
Phone: (321) 351-4022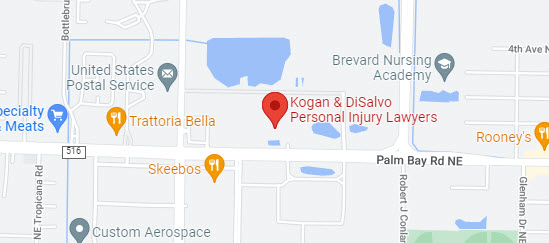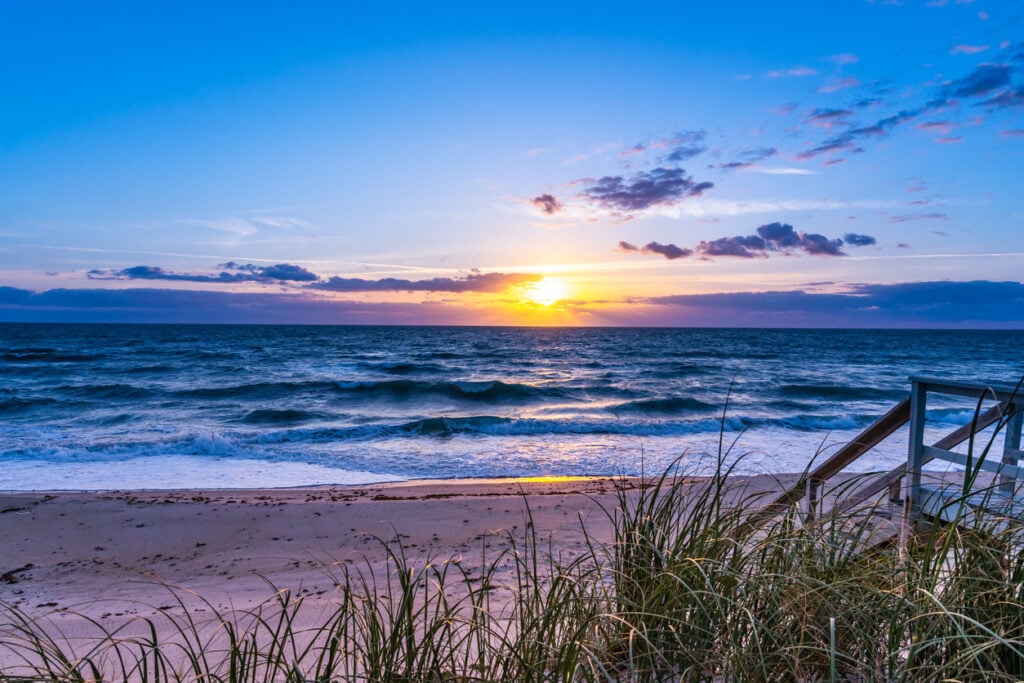 If you were injured in an accident caused by the negligence of another party in Palm Bay, FL, Kogan & DiSalvo can help you obtain the compensation to which you are entitled. Our boutique law firm has decades of hard-won experience representing victims of serious personal injury.
Whether you were in a motorcycle accident or were hurt on the job, unexpected medical bills can pile up quickly, making for a stressful recovery. We bring world-class resources and legal expertise to every case. Known for unwavering dedication and fearless advocacy, our attorneys will guide you through the legal process and protect your interests every step of the way.
We have secured millions of dollars of life-changing compensation for our clients, and will fight to make you financially whole again. We welcome the opportunity to evaluate your injury claim and explain your legal options.
Not sure if you're eligible for money damages? Request a free consultation with a knowledgeable Palm Bay personal injury attorney today.
Types of Personal Injury Cases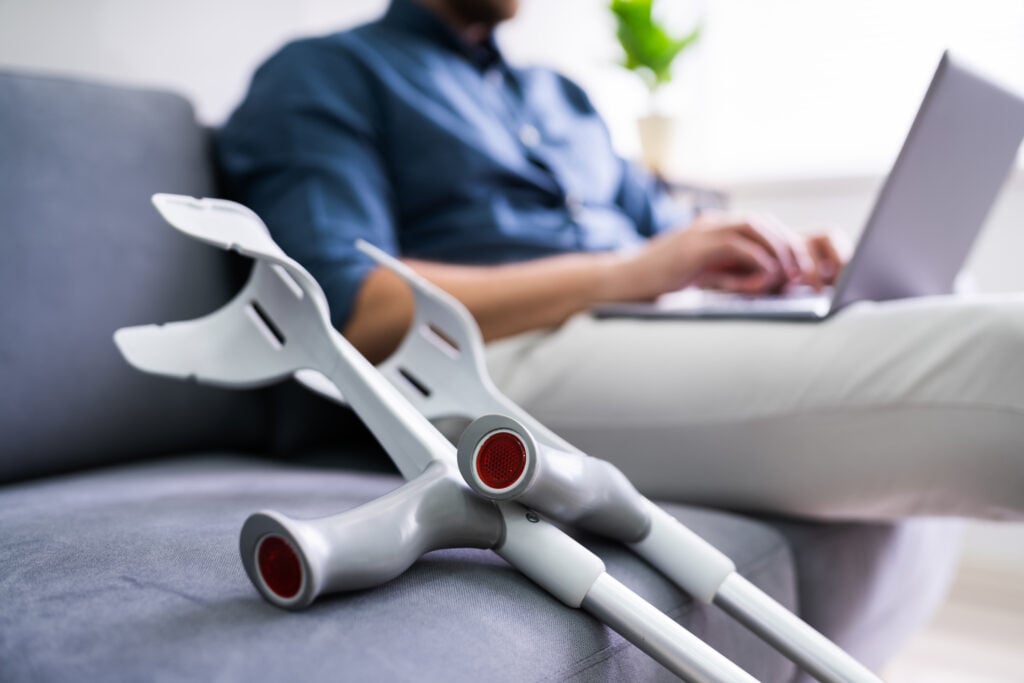 Personal injury is a broad area of law that encompasses many different types of claims. The most common types of cases arise from:
Car Accidents
As Brevard County's largest and most populated city, Palm Bay is home to hundreds of car accidents every year. Our attorneys can ensure you meet insurance and legal deadlines for pursuing compensation and identify liable parties as well as all avenues for potential recovery.
Truck Accidents
Commercial truck accidents claim the lives of innocent motorists and often result in catastrophic injuries like loss of limb or paralysis. Kogan & DiSalvo has the legal acumen to take on well-funded trucking companies and their insurance companies. Our lawyers leverage of deep understanding of FMCSA regulations and will hold negligent parties accountable for your suffering.
Motorcycle Accidents
Brevard County logged 288 motorcycle accidents in 2021. These collisions were responsible for 20 fatalities and nearly 260 injured motorcyclists. Injured bikers do not have to meet Florida's injury threshold to seek legal compensation from negligent drivers for their medical expenses, lost wages, and motorcycle repairs.
Bicycle Accidents
Do not jeopardize your rights to compensation after a bicycle accident injury. If a reckless or distracted driver was to blame, our attorneys can marshal evidence and protect you from insurance adjustors as we work toward a favorable outcome.
Pedestrian Accidents
South Florida is one of the country's most hazardous places for pedestrians. According to the Governor's Highway Safety Association, Florida accounted for 12 percent of all pedestrian deaths in the United States. Our lawyers provide sound legal guidance to victims of pedestrian accidents.
Bus Accidents
Bus accidents are more complicated than your typical car accident claim, so it's important to work with an attorney who has experience winning this type of case. If you or a loved one are injured on a public transit carrier, a school bus, airport shuttle, or a private bus, you could be entitled to legal damages.
Boat Accidents
Victims of recreational boating accidents can suffer debilitating or fatal injuries. Our firm helps clients navigate this complex area of maritime law. Litigation may be warranted if evidence shows the accident was caused by alcohol or drug use, driver error, defective equipment, or other forms of negligence.
Slip & Fall
Florida property owners, landlords, and managers must ensure that their premises are well-maintained and reasonably safe for customers, residents, and guests. If you are injured in a slip and fall accident, a Palm Beach personal injury lawyer can investigate and determine if you have a valid premises liability claim.
Product Liability
Companies that place profits over public safety must be held responsible for their actions. Unfortunately, consumers are routinely exposed to defective drugs and faulty products that enter the marketplace without sufficient testing or warnings.
Medical Malpractice
We expect medical professionals to use their education and training to properly diagnose and treat our illnesses and health complaints. Medical malpractice occurs when a doctor, nurse, or other healthcare provider deviates from accepted standards of care and causes injury to their patient.
Nursing Home Abuse
South Florida has a thriving nursing home industry, and while many facilities provide excellent care to senior residents, there are many incidents of abuse and neglect. From physical violence to emotional abuse and financial exploitation, these actions can give rise to a civil claim for compensation.
Wrongful Death
If you are uncertain where to turn after the sudden loss of a loved one, speak to the attorneys at Kogan & DiSalvo. A wrongful death claim may be justified if negligence played a role in your family member's injuries and passing. Wrongful death claims often stem from fatal workplace accidents, motor vehicle crashes, and medical negligence.
What Is Personal Injury Law?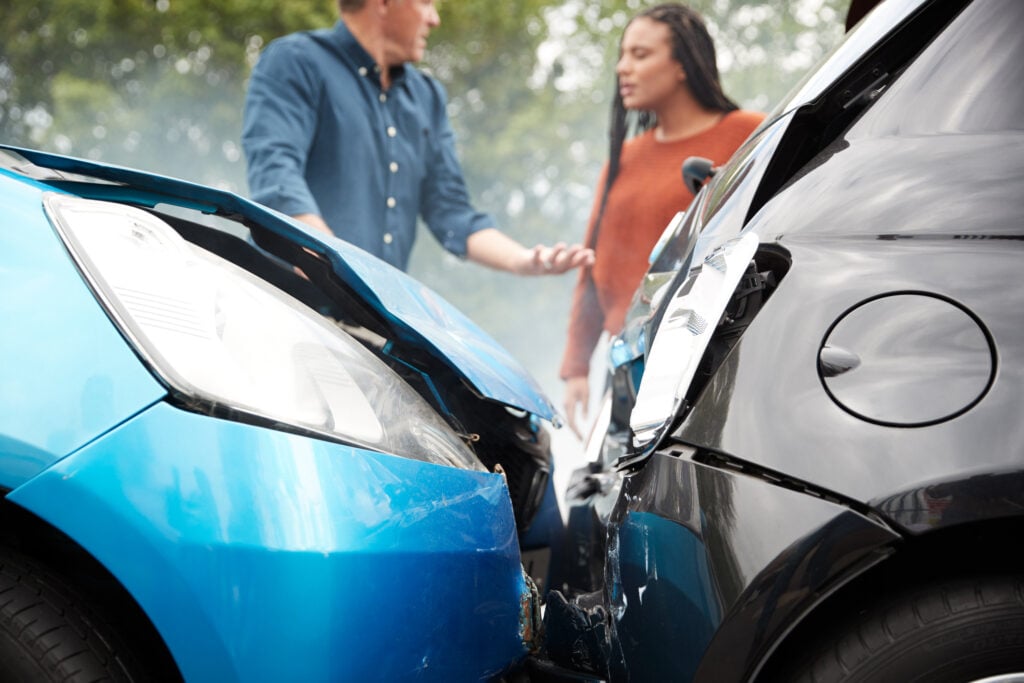 Personal injury law is based on the concept that if someone's negligent actions or inaction harms you, the party who caused your injury should be held accountable. A personal injury claim is a civil complaint filed by the plaintiff against the defendant that seeks monetary reparations for medical expenses, lost income, property damage, and other relevant losses.
There are four basic elements to every personal injury claim.
Duty to Exercise Reasonable Care – If the claim arises from car accident injuries, there would be a duty to drive with care to avoid collisions with other motorists, pedestrians, and road users.
Failure to Exercise Reasonable Care – There was a breach of duty in which the defendant failed to exercise reasonable care by talking on their cell phone instead of looking at the road ahead. In other situations, it may be a careless omission, like forgetting to put a "wet floor" sign out after mopping the floors.
Causation – The defendant's reckless actions were the actual cause of your accident and resulting injuries.
Actual Damages – Verifiable injuries and financial losses must have been suffered as a result of the accident. These damages can be economic and non-economic in nature and may entail hospital bills, pain and suffering, scarring, and disability, among other losses.
Steps to Take After a Personal Injury
Serious injuries can happen in the blink of an eye, putting substantial burdens on victims and their loved ones. Navigating the aftermath can be challenging without a skilled advocate in your corner. Kogan & DiSalvo strives to make the legal process as efficient and stress-free as possible.
There are a few basic steps to take after incurring any injury due to someone else's negligence. These actions can help our attorneys build a strong claim for damages.
Seek medical attention as soon as possible. Florida law stipulates that Personal Injury Protection (PIP) coverage is only available to those who receive medical care within 14 days of the accident.
Call 911 if you were in a vehicle accident.
If you were hurt on the job, report the accident to your supervisor immediately.
Take photos or video of where the accident took place.
Get the names and contact information of any witnesses and other parties involved.
Keep a log of medical procedures and medications prescribed.
Follow your healthcare provider's instructions at all times.
Keep track of any out-of-pocket expenses stemming from your accident, such as rental vehicle costs, etc.
Stay off social media platforms until your claim is resolved. Any posts or pictures can be misconstrued by the defense to compromise the validity of your case.
Do not sign any legal documents from insurance companies without consulting your lawyer first.
How Do You Prove Negligence?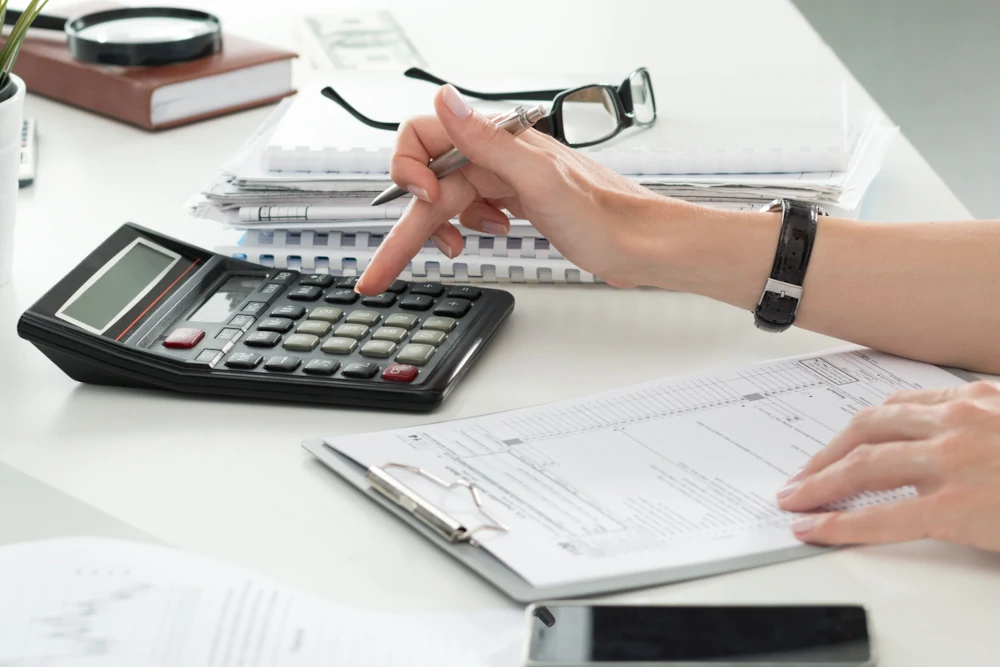 The key to winning compensation in a personal injury lawsuit is proving that negligence occurred. Our personal injury lawyers take a hands-on approach to gathering crucial evidence before it deteriorates, is lost, or is destroyed.
Tangible evidence that can advance your claim for compensation may include:
Photographs or video of the accident scene, your injuries, and the damage incurred
Accident or police reports
Medical records of your injuries
Statements from eyewitnesses
Surveillance footage
Cell phone records
Documentary evidence, such as maintenance logs or cargo loading manifests
Expert testimony provided by medical professionals, accident reconstructionists, economists, or life care planners
How Kogan & DiSalvo can help
Your choice of Palm Bay personal injury lawyer can be the deciding factor in the success of your claim. Kogan & DiSalvo is an award-winning law firm that has a proven track record of legal victories. Our dedicated attorneys will handle your injury claim from start to finish with individualized attention, compassion, and transparency.
We know how serious injuries can impact your health, economic stability, and quality of life. As a boutique law firm, we take the time to know our clients personally, and leave no stone unturned when it comes to protecting your rights.
In the wake of a preventable accident, you deserve the opportunity to focus on your health and recovery, while we handle the rest.
Our comprehensive services level the playing field, improving your chances of a favorable settlement or verdict. Your legal counsel will:
Conduct a meticulous accident investigation
Keep you abreast of all legal milestones
Interview witnesses to the accident
Gather evidence that proves negligence
Calculate the full extent of your damages with medical bills, employment records, and expert testimony
Negotiate a settlement that fairly reflects your current, past, and anticipated losses
Try your case before a jury if negotiations fail
More than 95 percent of personal injury claims are settled out of court. While trial is unlikely, many of our attorneys are Board-Certified Civil Trial Lawyers – a distinction bestowed to less than two percent of Florida lawyers.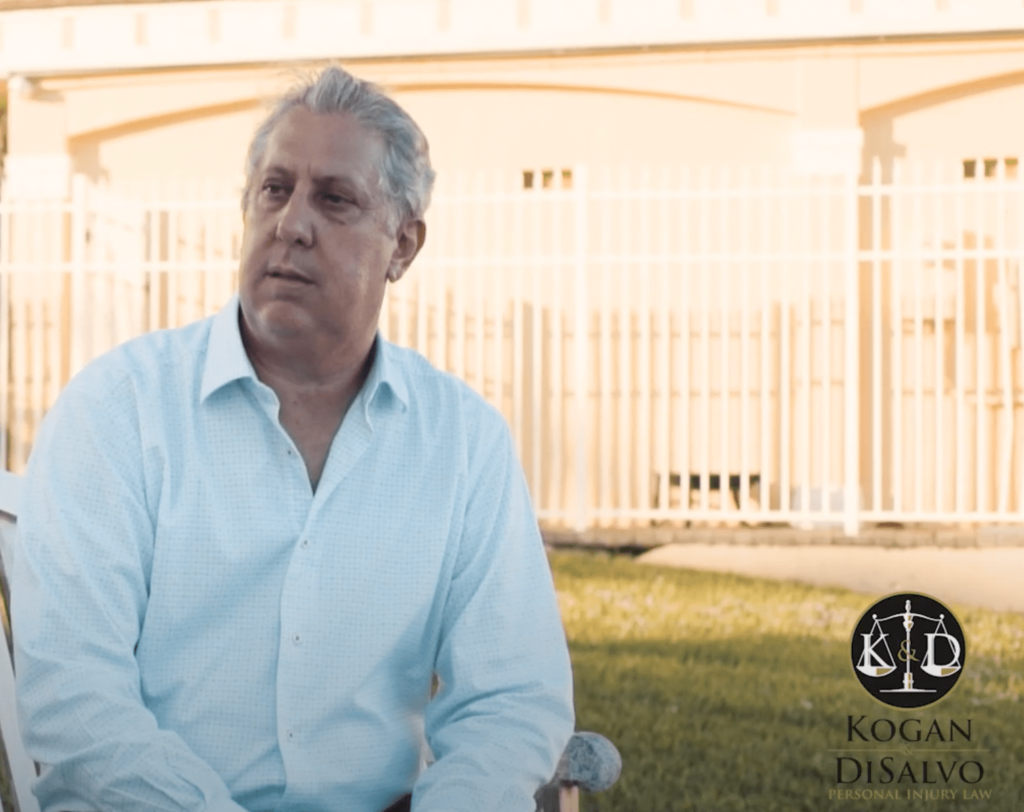 Recoverable Damages in a Personal Injury Claim
Every personal injury case is unique, as are the damages awarded to victims. The value of your claim will depend on many variables, including the severity of your injuries, whether you are expected to make a full recovery, insurance coverage limits, and the overall impact on your quality of life.
Some injuries are more debilitating than others, requiring ongoing medical care and rehabilitation. Whether you broke your leg, suffered whiplash, or sustained a traumatic brain injury, our attorneys can offer an informed perspective on the potential value of your case once investigations are complete.
A personal injury claim can recover economic and non-economic damages for the plaintiff, including:
Medical expenses: such as ambulance transportation, hospital fees, surgeries, diagnostic tests, medication, doctor appointments
Medical equipment, medications, and mobility aides such as wheelchairs, walkers, or crutches
In-home assistive care
Physical therapy
Vocational therapy
Lost income, including benefits and bonuses
Value of household services lost
Expenses for medical travel
Repairs to damaged property
Medically necessary home modifications
Loss of future earnings
Pain and suffering
Scarring and disfigurement
Loss of enjoyment of life
Emotional distress
Suing for Punitive Damages
Punitive damages are seldom awarded in personal injury matters, as this category of damages is reserved for events where the at-fault party behaved with gross negligence. The standard of proof is elevated, and your attorney must provide convincing evidence that the defendant acted with reckless disregard for the safety of others. Unlike compensatory damages that are designed to reimburse the plaintiff, punitive damages are used to punish the defendant financially, and deter similar egregious behavior from others.
In the context of personal injury litigation, punitive damages are more likely to be awarded in cases involving:
A vehicle accident caused by a drunk driver that results in fatalities
A catastrophic injury or wrongful death caused by a defective product or drug
Medical malpractice that leaves a patient with permanent disabilities
In most cases, Florida caps punitive damages to three times the compensatory damages award, or $500,000, whichever is figure is higher.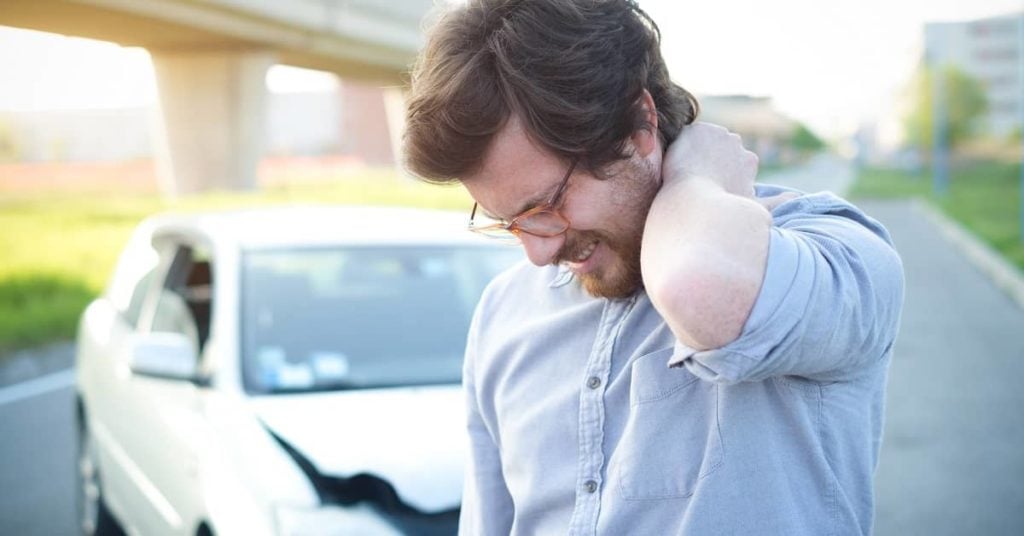 Time Limits for Filing a Florida Personal Injury Claim
Every state has a statute of limitations for filing a personal injury lawsuit. In Florida, victims generally have two years from the date of the accident to take legal action. Personal injury claims involving government entities or medical malpractice are subject to different regulations. Getting legal counsel as early as possible can help plaintiffs miss crucial deadlines.
Comparative Negligence Laws
In Florida, the concept of comparative negligence is often brought up in personal injury matters. The state adheres to a pure comparative negligence law, which can be very beneficial to plaintiffs. Under this law, you can still recover compensation even if you were 95 percent to blame for the accident. The damages award or settlement is reduced according to your percentage of liability.
In other words, a $200,000 personal injury settlement would be reduced to $100,000 if you were found to be 50% at fault.
Free Consultation on Your Palm Bay Injury Claim
Kogan & DiSalvo offers exceptional personal injury representation to residents throughout Palm Bay and Brevard County, FL. There are no attorney costs unless we obtain compensation on your behalf. Reach out today to schedule a free consultation with a member of our team.