Philips Respironics, a leading manufacturer of CPAP (continuous positive airway pressure) and BiPAP (bilevel positive airway pressure) machines as well as ventilators, is recalling millions of devices used to provide respiratory care. The recall stems from safety issues with the foam used to provide sound abatement.
Sound abatement foam in multiple respiratory devices manufactured by Philips contain polyester-based polyurethane (PE-PUR). PE-PUR is prone to degradation, placing patients at risk of inhaling or ingesting foam particles and breathing in harmful gases released by the foam as it breaks down.
Kogan & DiSalvo is currently investigating claims involving injuries linked to defective Philips CPAP, BiPAP, and ventilator devices. Our mass tort attorneys can help if you or a loved one suffered adverse effects from the dangerous foam used in these devices.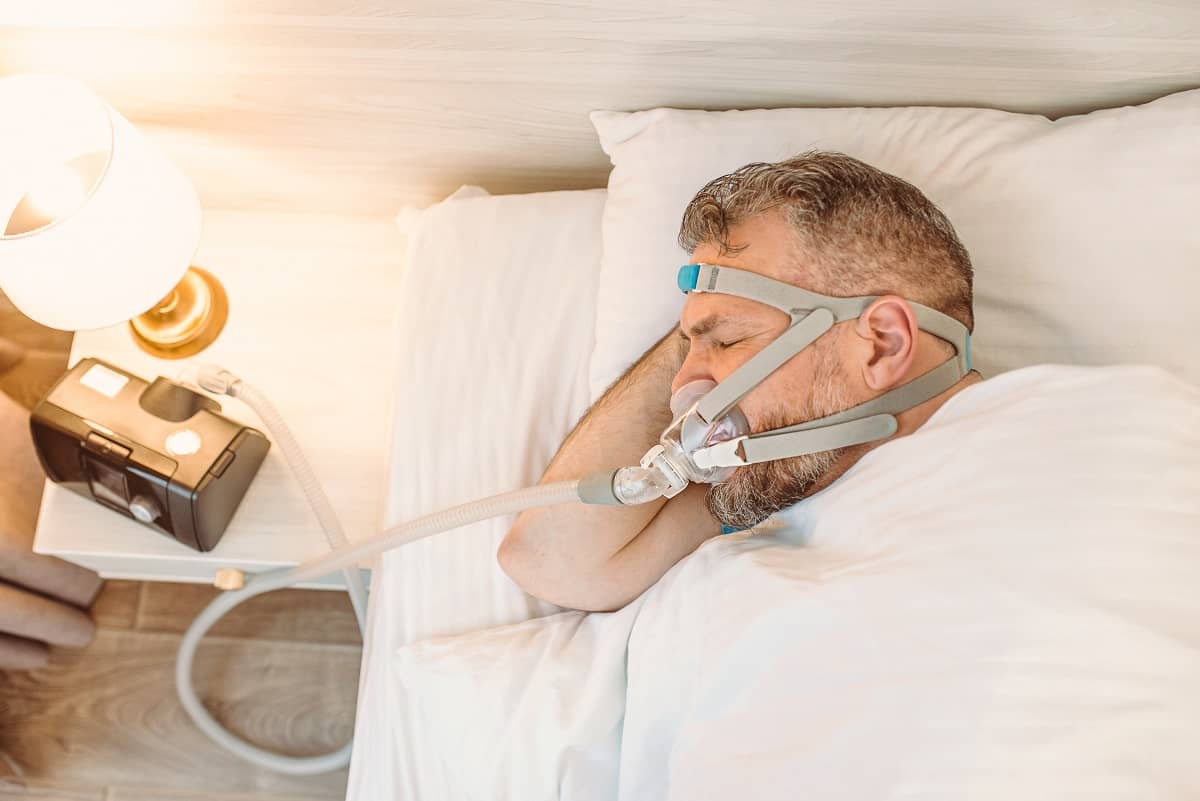 What Devices Are Included in the Philips Recall?
Philips has announced a recall on the following sleep and respiratory care devices:
CPAP and BiPAP Devices
Continuous Ventilator, Minimum Ventilatory Support, Facility Use
Continuous Ventilator, Non-Life Supporting

DreamStation ASV
DreamStation ST, AVAPS
SystemOne ASV4
C Series ASV, S/T, AVAPS
OmniLab Advanced Plus

Non-Continuous Ventilator

SystemOne (Q series)
DreamStation CPAP, Auto CPAP, BiPAP
DreamStation GO CPAP, APAP
Dorma 400, 500 CPAP
REMStar SE Auto CPAP
Mechanical Ventilators
Continuous Ventilator

Trilogy 100 Ventilator
Trilogy 200 Ventilator
Garbin Plus, Aeris, LifeVent Ventilator

Continuous Ventilator, Minimum Ventilatory Support, Facility Use

A-Series BiPAP V30 Auto Ventilator
The recall encompasses all devices and all serial numbers of CPAP, BiPAP, and ventilator units manufactured prior to April 26, 2021.
What Are the Risks of PE-PUR Foam?
The biggest danger associated with the breakdown of sound abatement foam in these respiratory devices is cancer. PE-PUR particulates and gases are associated with the development of:
Lung cancer
Liver cancer
Kidney cancer
Another cause for concern is the potential for failure of the kidneys, liver, and/or lungs. Damage to these organs may result in scarring that inhibits function (e.g., pulmonary fibrosis, a disorder of the lungs where scar tissue makes it difficult to breathe). In cases of extreme organ damage or failure, a transplant may be necessary.
Less serious but still noteworthy health issues associated with defective Philips CPAP, BiPAP, and ventilators include:
Chronic headaches
Difficulty breathing
Sinus infections
Nausea and vomiting
Irritation of the airway, eyes, and the skin around the nose and mouth
Inflammation of the mucous membranes (i.e., the eyes, nose, and mouth)
If you experience these symptoms after using a CPAP or BiPAP device or being on a ventilator while receiving medical treatment, it is important to talk to your doctor as soon as possible.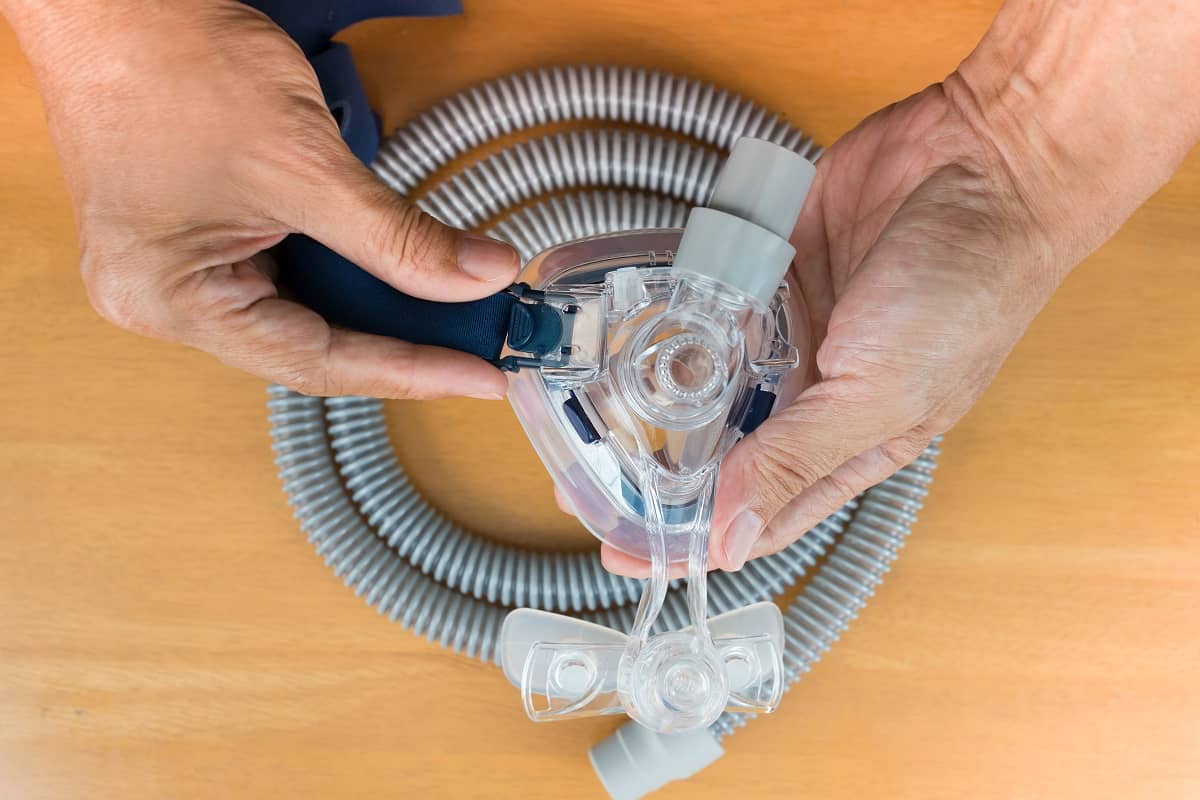 What Should I Do If I Use a Recalled Philips Respironics Device?
Philips is advising patients who use CPAP or BiPAP devices for the management of sleep apnea and other conditions to discontinue use of the machine immediately. Your doctor can discuss alternatives to respiratory device therapy, as well as examine you for serious illnesses related to PE-PUR foam exposure.
Meanwhile, the recall notification advises medical personnel to continue using ventilators to treat patients who are unable to breathe on their own. Patients and their families can talk to a physician about continuing treatment with the ventilator and the potential risks posed by the defective foam.
Crucially, if you have a recalled Philips Respironics device in your possession, you need to hang on to the machine. The success of a product liability claim rests on your ability to prove that the product in question was defective. A knowledgeable lawyer can enlist experts to evaluate the device and determine how it contributed to your injuries and damages.
Do You Have a Philips CPAP, BiPAP, or Ventilator Claim?
Philips launched the massive recall on sleep and respiratory devices in June 2021. As such, litigation is still in its early stages.
If you or a loved one developed cancer or suffered organ damage or organ failure due to toxic exposure from a defective CPAP, BiPAP, or ventilator, it is in your best interest to seek legal guidance as soon as possible. Kogan & DiSalvo can explore all of your options for pursuing compensation.
Please call Kogan & DiSalvo by calling (561) 375-9500 today for a free consultation. Our mass tort attorneys serve clients nationwide from multiple offices in Florida.