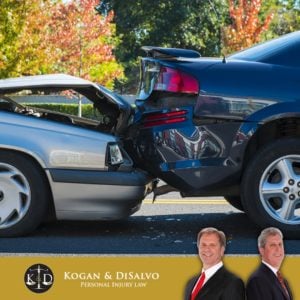 If you have been injured or lost a loved one in an auto wreck caused by a negligent driver, the Boca Raton car accident lawyers at Kogan & DiSalvo could guide you through the entire claims process and work to obtain the maximum compensation you deserve. Additionally, our experienced car wreck attorneys could become your legal advocates while you focus on your physical recovery. Call us today to learn more about your claim.
What Do I Do After an Auto Accident?
When someone is involved in a car accident, they may have many questions about what steps they should take after. The most important action to take is to call the police to come to the accident scene and emergency personnel if anyone is severely injured.
There are several essential steps an individual should take after being in a car accident to prepare for a civil claim. Do not speak to others about the accident. Only speak with the police and take photographs. A police report is extremely helpful because an auto accident lawyer in Boca Raton could use this when building a person's claim.
What Information Should Be Exchanged After a Car Accident?
After a motor vehicle accident, it is important for all involved parties to exchange information. This allows an experienced attorney to quickly get in contact with the opposing parties and their insurers. Information that should be exchanged includes:
The full name and contact information of all parties
Each driver's insurer and policy number
Each driver's license number
License plate numbers
The make, model, and color of each vehicle involved
The location of the accident
How Soon Should Someone See a Doctor After a Car Accident?
While an injured party may not show any immediate signs of bodily harm, it is still important to see a doctor as soon as possible after a motor vehicle collision. Adrenalin is often released in the body after a traumatic event and may mask potential injuries. While a person may not feel any pain or discomfort at first, injuries may worsen over time, which may lead to serious lasting effects.
It is also important to see a medial professional as soon as possible to properly document any injuries sustained from a car crash. If a claimant fails to provide evidence of their injuries, an insurance company may argue some injuries may not warrant compensation, especially if they did not visit a physician. Our legal team at Kogan & DiSalvo could work to ensure that a claimant has proper documentation of their losses following a car crash in Boca Raton.
When to File a Car Insurance Claim in Boca Raton
How long you have to file an insurance claim varies between insurers. An insurance company may try to get an injured party to file a claim as soon as possible without legal representation. While this may seem like a good idea at first, it can have serious financial consequences. Some insurance companies may try to pay an injured party little as possible.
For this reason, it is important for an individual to discuss their case with an experienced car wreck attorney before filing a claim with an insurance company in Boca Raton.
What are the Common Causes of Car Wrecks in Boca Raton?
Unfortunately, many drivers engage in negligent behavior that causes car accidents every day in Boca Raton. Distracted driving is a primary example of this reckless behavior that frequently results in serious collisions. Although texting and driving is illegal throughout the state, drivers are still allowed to hold their phones and have verbal conversations, which is a major distraction. Other types of distractions that may lead to a motor vehicle crash include listening to loud music, eating and drinking while behind the wheel, and rowdy passengers.
Driving while impaired by alcohol or drugs also may lead to devastating accidents. This behavior comes with harsh criminal penalties for those convicted in Boca Raton. However, a criminal record does not necessarily mean that someone injured in this type of accident will receive compensation. Therefore, anyone injured by an impaired driver should speak to a dedicated car wreck attorney in Boca Raton.
When a reckless driver violates a traffic law, they may cause a serious accident. These violations may include speeding, failing to obey traffic signs and signals, failing to yield, and following other vehicles too closely.
After a car accident, it is important to determine its cause to identify possible liable parties. This is particularly true when someone suffers serious injuries and may have to go through the at-fault driver's insurance company to claim compensation.
What Type of Compensation is Available After a Motor Vehicle Crash?
After a car wreck in Boca Raton, an injured party may need to claim compensation, usually through the at-fault driver and sometimes through their own insurance company. This compensation could help recover medical expenses, lost wages, and pain and suffering damages.
When injuries are severe, compensation also may be available for a loss of earning capacity. These damages cover someone's lost income if they are unable to return to the same line of work after suffering significant bodily harm. Similarly, compensation may be available for permanent injuries, such as paralysis or a traumatic brain injury.
Injured parties may be eligible to not only claim compensation for their current losses but any future damages as well. People who sustain losses should claim all of these damages to ensure they are not left paying for them out of their own pocket. A Boca Raton law firm could assess a car accident case and determine what it may be worth.
Shared Fault in Boca Raton Car Accident Cases
Boca Raton is a comparative negligence jurisdiction, a pure comparative state, meaning that assessment of fault against a claimant can go from zero to 100 percent.
If a claimant is partially to blame for their collision, the court may reduce their compensatory award by their percentage of fault. For example, if a person is injured and their case is worth $1,000, but the jury finds them 75 percent at fault, they may still be able to recover the $250 that is remaining.
Comparative negligence comes into play when there is some dispute as to who did what that caused the accident. It is essential to get the most information in a case to properly argue who was at fault.
Contact our Boca Raton Car Accident Attorneys Today
If you have suffered injuries in a crash, the car accident lawyers in Boca Raton at Kogan & DiSalvo could help. We could advise you of your legal options and ensure your rights are protected throughout the entire claims process. We also could effectively negotiate with the insurance company so you may claim the fair settlement you need. Call us today at (561) 375-9500 to schedule a free initial case consultation.