Despite traffic laws that protect pedestrians, and the proliferation of dedicated crosswalks and sidewalks, tens of thousands of people are hit by vehicles while walking each year. In many cases, the driver is distracted by texting, reaching for something in the backseat, eating while driving, or some similarly negligent action. No matter the reason for their negligence, they should be held liable for the injuries they cause.
The role of experienced Florida pedestrian accident lawyers is generally to develop a compelling case that proves the defendant directly caused the plaintiff's injuries. If you were injured following a collision as a pedestrian, contact our knowledgeable injury attorneys or call us at (561) 375-9500. We can review the factors involved in your accident and work to hold the person who hit you accountable.
What Are Some Common Causes of Pedestrian Accidents in Florida?
A driver's momentary lapse in concentration can be enough to cause a collision with a pedestrian. Taking one's eyes off the road for even a mere second could reduce reaction time enough to leave a person in harm's way. The ways that these collisions could occur are numerous. However, many of these accidents result from the careless actions of motorists. Many of these incidents are the consequence of distracted driving or a driver not being fully aware of their surroundings. Using a cellphone to send a text, eating while behind the wheel, or applying makeup while driving can all take a driver's attention away from the road.
Additionally, a motorist may hit a pedestrian because they failed to adhere to local traffic laws. These laws exist not just to punish people who drive recklessly, but also to protect innocent bystanders. All people on the road benefit from laws that outline practices for speeding, stopping at intersections, and yielding, especially pedestrians.
For instance, Florida Statute §316.130 establishes that drivers must yield to pedestrians using a crosswalk. If a defendant receives a ticket at the scene of a collision because they failed to yield to a pedestrian, this may help prove a claim for damages. Whether a collision between a pedestrian and a motor vehicle is the result of a traffic violation or carelessness, our Florida attorneys can build a case that demonstrates defendant fault.
Case Results
$787,000.00
Pedestrian Accident
$500,000.00
Pedestrian Accident
$350,000.00
Pedestrian Accident
How To Determine Liability in a Pedestrian Collision Case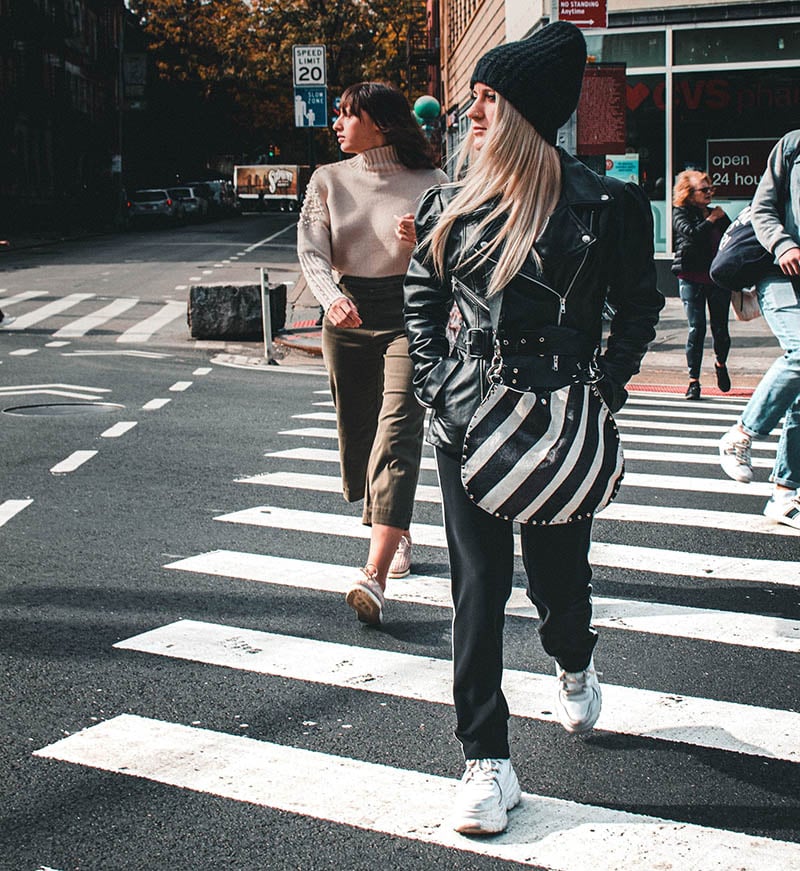 The majority of pedestrian accident cases stem from the actions of negligent drivers. As the injured victim, your attorney must typically prove all four elements of legal negligence before you can recover your damages.
Defendant's Duty
By obtaining a driver's license and operating a vehicle, drivers in Florida agree to abide by the rules of the road and do their best to ensure the safety of those sharing the road with them. Every driver has a legal duty to drive safely.
Breach of Duty
There are multiple ways in which a driver can breach their duty of care, such as texting while driving, failing to obey traffic signals, or going too fast for road conditions.
Proximate Cause of Injuries
Even though breaching a duty while driving is wrong, it is not grounds for a personal injury lawsuit unless there is at least one victim who is hurt. A plaintiff cannot be awarded damages unless they can show, through a preponderance of the evidence, that the defendant's actions directly caused or contributed to causing the accident that harmed them.
Compensable Damages
Finally, the accident at the heart of a civil claim generally must have caused damages to the plaintiff. There are a variety of legal damages that pedestrian accident lawyers in Florida can help accident victims seek compensation for, including but not limited to:
Past and future medical expenses
Past and future lost income
Loss of enjoyment of life
Disfigurement
What Are Typical Injuries in a Pedestrian Accident?
The resulting forces in a collision between a motor vehicle and a person can have catastrophic effects on the human body. Unlike in vehicle collisions, pedestrians lack any protection from the significant impact of a car. As a result, the injuries that may happen because of these situations can affect a person's life for well into the future.
Even in low-speed collisions, the impact of a car can inflict substantial injuries on a person. Any incident of this nature has the potential to break bones, cause severe cuts and scrapes, or separate joints. Naturally, the higher the speed at which the collision occurs, the greater the potential serious bodily harm. It is not unusual for these incidents to result in catastrophic injuries such as paralysis or brain damage. A Florida attorney can measure the extent of a plaintiff's losses and demand appropriate payments following a pedestrian accident.
What is the Deadline to File a Pedestrian Accident Claim?
The statute of limitations controls when a court will entertain a claim of negligence against a defendant driver and their insurance company. It is essential that injured parties understand this law and how it affects their case.
According to Florida Statute §95.11, the statute of limitations in bicycle accident cases is generally two years. If a plaintiff does not have a case in court within this time limit, the court may dismiss their case. This applies equally to a case that seeks payment through settlement. Our attorneys in Florida can help someone hit by a car file their pedestrian accident case within the statutory deadline.
Will the Case Need to Go to Trial?
Many people assume that to collect appropriate compensation for their losses, they will need to ask a jury to render a verdict after a trial. While this is an option for injured pedestrians, there may be other ways to collect damages following an accident such as this one. Civil courts in Florida have the jurisdiction to hear cases that allege negligence as the source of a personal injury. However, this is not always the preferred method of seeking damages.
In some situations, an injured pedestrian may be able to collect a settlement award through an insurance company. In some cases, this is possible without having to even file a complaint in court. Every driver in Florida must carry an insurance policy that provides coverage for any bodily injury that a carrier may inflict on another. These policies may cover the costs of medical care, emotional traumas, and lost earnings.
A Florida attorney at Kogan & DiSalvo can explain why this form of compensation may be more beneficial in some pedestrian accident cases. When pursing an insurance claim, the process may be much simpler, and the resulting award may be fairer. Additionally, a court case can be unpredictable and may take months or even years to get to trial.
Even so, this does not mean that collecting fair payments from an insurance company is easy. These companies will fight to protect their profits. They may conduct full investigations and try to shift blame onto unsuspecting injured plaintiffs. It is vital to approach the negotiating table from a position of strength as though one way presenting a case to a jury at trial. Our legal team can help choose a path that best suits an individual case.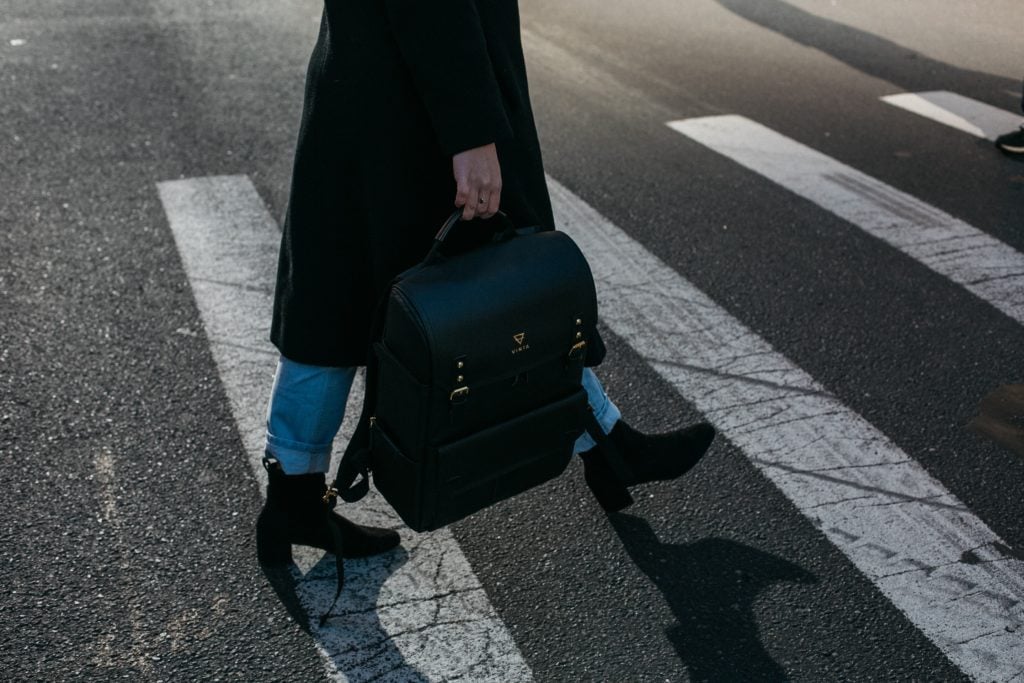 Contact Our Pedestrian Accident Lawyers at Kogan & DiSalvo Today
If you were injured, you might need the dedicated representation of our Florida pedestrian accident lawyers at Kogan & DiSalvo. Our attorneys can determine which individuals or entity may be held liable for your injuries and will fight tirelessly on your behalf to secure fair compensation. Contact our offices or call (561) 375-9500 today to learn more about your rights under Florida law after a severe accident.