Kogan & DiSalvo – Stuart
6341 S Kanner Hwy
Stuart, FL 34997
Phone: (772) 758-7650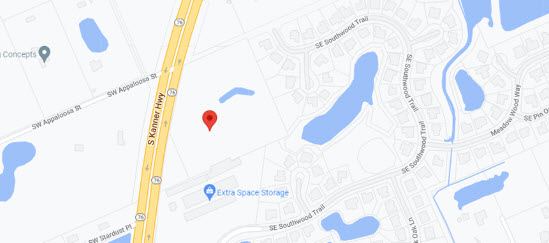 When you have sustained a personal injury, as you are recovering from your injury, insurance companies and claims adjusters are mobilizing to ensure they pay out as little as possible, no matter how badly you are hurt and no matter your emotional state.
This is unsurprising as the business models of for-profit insurance companies rely upon denying or minimizing settlements or judgments from injuries involving their policyholders. That is their job, but it is the job of a Stuart personal injury lawyer to make sure you receive the settlement you deserve. If you have been injured, it's essential to not sign any settlements without obtaining legal representation.
Types of Personal Injury Cases
Personal injury is a catch-all term for various types of accidents resulting from another party's negligence. The bottom line is that someone was seriously hurt, and the medical and other bills are starting to come.
While motor vehicle accidents predominate in personal injury cases, they are far from the only cause. Other common types of these cases that regularly come across our desks include:
Many personal injuries are devastating, resulting in permanent mental or physical disabilities and/or disfigurement. These life-altering injuries, which may warrant contact with a personal injury attorney in Stuart, often result in:
Amputation
Blindness
Paraplegia
Quadriplegia
Loss of cognitive function
Mental impairment
Many of these injuries will require a lifetime of treatment and lifestyle adjustments. Keep in mind that insurance claims agents may tell you otherwise, as they are trained to deny or minimize claims.
Injured parties with mounting bills may be particularly tempted to accept a settlement offer that may look good at the time but will not cover many of the less obvious expenses that will accrue over the years. This is a time when the informed perspective of an experienced personal injury lawyer in Stuart can help determine what the full cost of your recovery and losses may be.
What Is Negligence and Why It Matters
In personal injury cases involving accidents, negligence will be the most likely cause of action. Finding a party negligent requires matching the facts to the legal elements of duty, breach, injury, and causation.
Duty: A defendant must owe a duty to the plaintiff. This typically involves acting as a reasonable person under the circumstances. In the context of a car accident, this will mean that a motorist owes a duty to act as a reasonable person behind the wheel, whereas a property owner will need to take reasonable precautions to prevent a dangerous condition that can lead to an injury on their premises;

Breach: A defendant must have breached their duty to the plaintiff. Returning to the example of car accidents, this would mean failing to act as a reasonable person while driving, such as taking unreasonable risks like speeding or texting;
Injury: The plaintiff must have suffered an injury, that is, some sort of loss. This could include a physical injury or damage to property; and
Causation: The breach of duty must have been both the factual and proximate cause. This requires that there be a direct cause-and-effect relationship between the breach and the harm.
Once duty, breach, injury, and causation have been proven, the court will move on to analyze damages. Damages are the losses suffered by the plaintiff that the court will attempt to compensate them for.
What Are Potential Damages?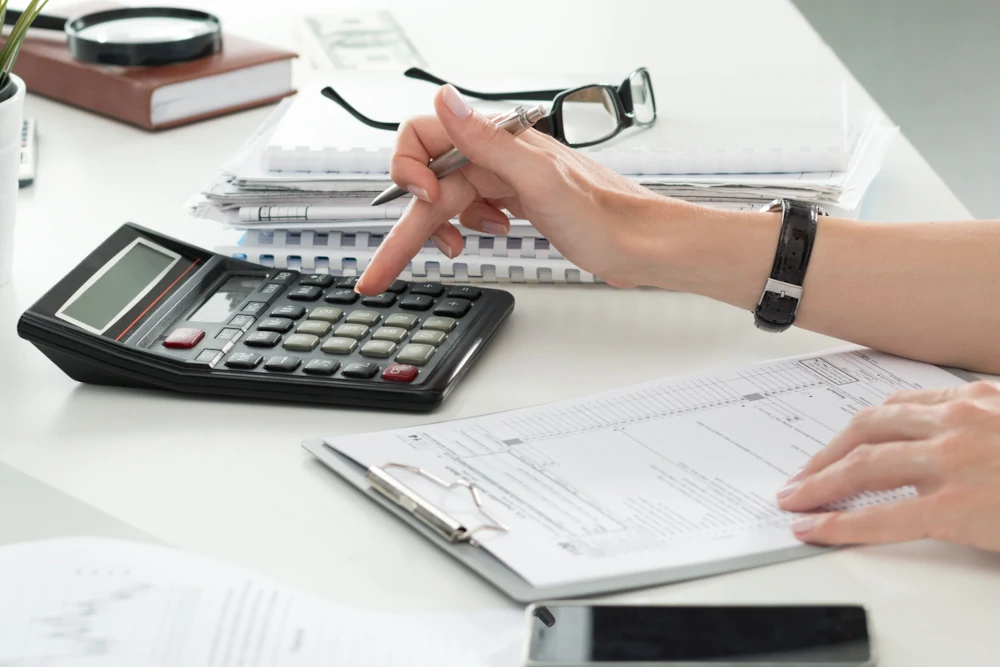 Once negligence has been established, it will be time to examine damages, or the losses suffered by the plaintiff stemming from the accident or incident that formed the cause of action.
The plaintiff may be awarded economic, noneconomic, and punitive damages. Economic damages include:
Lost income – past and future
Medical expenses – past and future
Disability
Rehabilitation, i.e., physical therapy, occupational therapy, or occupational counseling in an instance of someone no longer being able to perform within the same job or career;
Loss of earning capacity
Property replacement value
Mileage for trips to and from injury-related doctor and pharmacy visits
Noneconomic damages relate to the individual's disability, quality of life loss, pain and suffering, and disfigurement. They are often the largest element of compensation in such cases. Various factors come into play regarding noneconomic damages determination.
Some of these noneconomic damages can include:
Disfigurement and/or scarring;
Pain and suffering;
Mental anguish; and
Loss of enjoyment of life
Punitive damages are also called exemplary damages, and are only awarded when it is proven that a defendant acted particularly egregiously. As the names imply, they serve two purposes: punishing the defendant for their particularly wrongful or grossly negligent actions, and providing an example to discourage similar behavior by potential future defendants.
Although punitive damages are rarely awarded, they tend to be significant when they are.
Since Florida is a no-fault auto insurance state, plaintiffs injured in motor vehicle accidents must suffer a permanent injury to receive damages for pain and suffering.
Damages for emotional distress are available only for those cases in which the individual was also physically injured. Each case is unique, so the amount of damages received in one case does not necessarily reflect the amount awarded in other cases. With this in mind, it is important to consult with a Stuart attorney to ensure your personal injury claim is as strong as possible.
In the event of a wrongful death lawsuit, the damages will be a bit different as the court will attempt to fully financially compensate survivors for a lost loved one who may have been providing for their family. The damages in these cases can include:
Funeral expenses
Loss of financial support, such as lost wages and benefits the decedent would have obtained until retirement;
Loss of parental guidance for children, loss of comfort and emotional support for a spouse, lost services like childcare or caring for a disabled spouse, and the projected earnings that person would have made until their retirement.
It is highly advisable to speak with a personal injury attorney before talking with an insurance adjuster to understand the full value of your case. When speaking with insurers, do not make any admissions and do not sign any documentation until conferring with an attorney.
Evidence Necessary for a Personal Injury Claim
The evidence necessary for most personal injury claims is to prove negligence. Once negligence is established, a plaintiff will need to prove what losses were suffered as a result.
Proving Negligence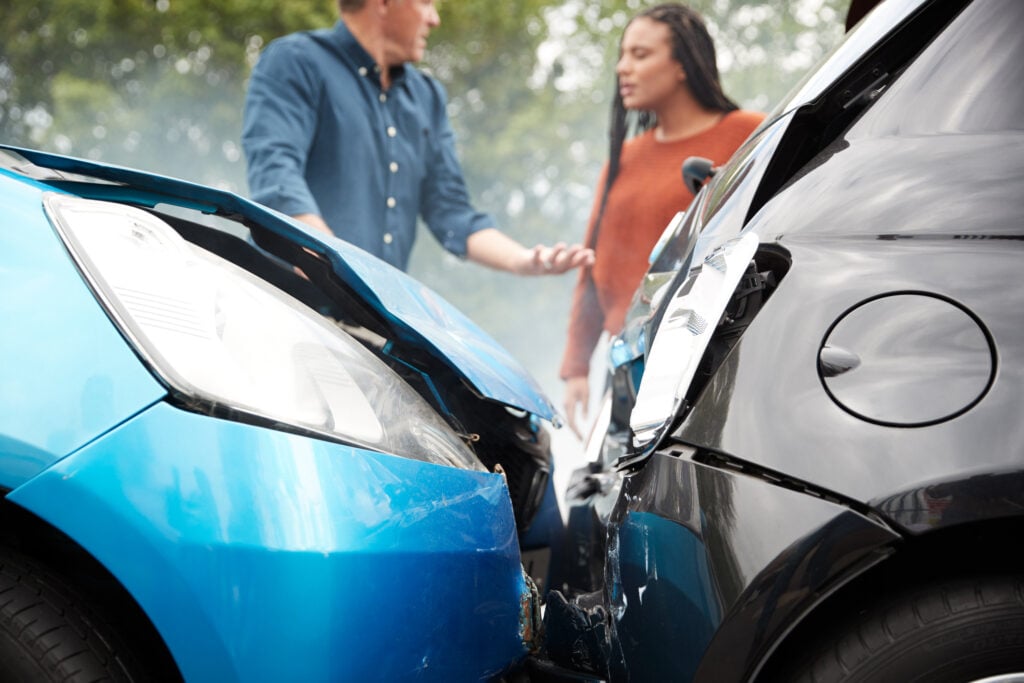 Negligence is proven by a preponderance of the evidence. This means that the evidence offered at trial, such as testimony, photos, and other documentation, indicates that it is more likely than not that the defendant was negligent.
Much of the evidence required for this standard of proof can be collected immediately at the site of the injury or incident.
For example, in a car crash, the conditions of the road, such as a pothole that damaged a wheel leading to an accident, a patch of ice that a car skidded on, fast-moving traffic during a busy holiday night, or other hazards that factored into the accident can often all be immediately documented with a smartphone.
Other evidence to be gathered at the scene of an accident or incident include:
Contact information for potential witnesses;

A police report. Should the police not be on the scene, you can call them to come and take a statement. This will not make the police a witness. However, this document is often given significant weight; and
Any additional factors that could have led to the accident.
The factors that led to an accident will vary depending on the type. For example, in a slip and fall, the conditions of the floor and surrounding area, such as items left on the floor, poorly maintained walkways, or a puddle, will be particularly relevant.
In medical malpractice involving surgery, photos of the condition of the surgical site and medical reports from an examination will be essential.
Additionally, Florida is a comparative negligence jurisdiction. This means that a plaintiff's award will be reduced in proportion to the fault they bear, if any, for their own injury. However, a plaintiff who is mostly at fault for their own injury, can still recover. For example, if a plaintiff is injured in a car accident that a court determines they are 70% at fault for, they can still recover 30% of the damages resulting from the accident.
Because of comparative negligence, it is particularly important not to give out details that may prove fault. This includes giving out unnecessary details of what led to the accident to potential witnesses or posting about it on social media. A good attorney will be monitoring the other side's social media for anything that can be used to prove fault and reduce your award.
Proving Damages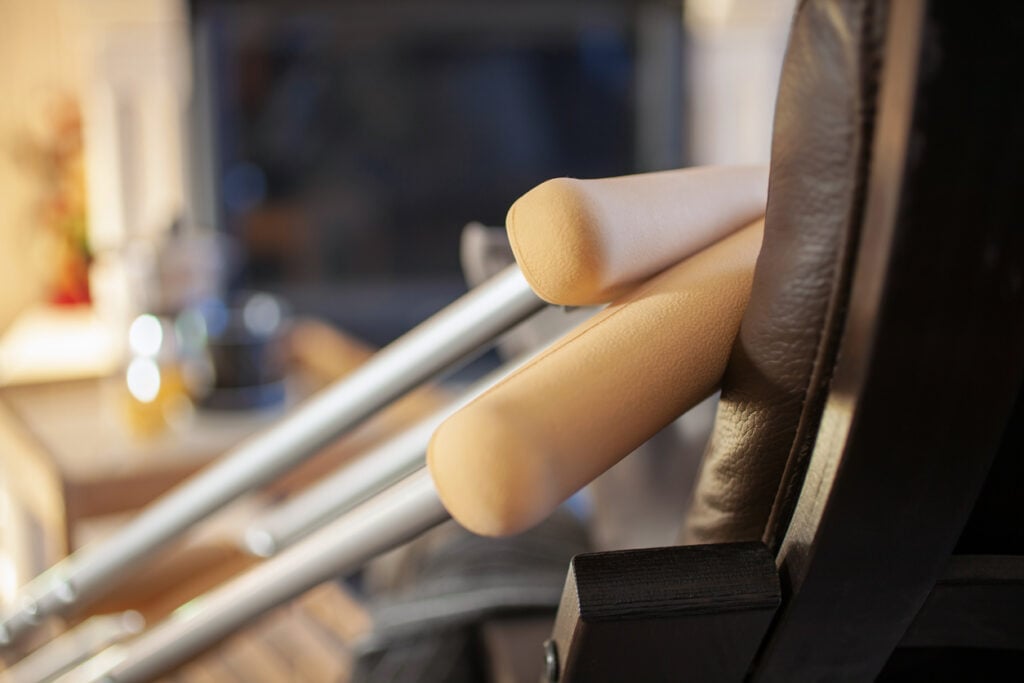 Much like negligence, damages will need to be proven by a preponderance of the evidence.
Economic damages can typically be proven by a straightforward calculation of current and projected bills. Receipts and posted prices can demonstrate this for car repairs, current and projected medical bills, and projected costs of rehabilitative therapies.
Noneconomic damages can be slightly less obvious than the economic damages that can be proved with a receipt. These will often require a diagnosis or testimony from a relevant expert, such as a forensic psychologist in the case of proving post-traumatic stress disorder (PTSD), or a pain specialist on how much pain was suffered in an accident and how it will affect the plaintiff.
Punitive damages can be up to three times the amount of compensatory (economic and noneconomic) damages, or $500,000, whichever is higher. They will be determined by factors such as the egregiousness of the conduct of the defendant, the financial resources of the defendant, and the relationship to compensatory damages.
Statute of Limitations
As of 2023, Florida law generally gives plaintiffs two years to file suit for negligence.
In the tragic event of a death resulting from an accident or injury, the personal representative will also have two years from the death of the decedent to file a wrongful death claim on behalf of the surviving family members.
How Can an Attorney from Kogan & DiSalvo Help?
Assessing your case – Many aspects of a personal injury case will require in-depth legal and industry knowledge to properly evaluate the law and facts involved, how fault may be apportioned, and how long your claim may take to settle;
Gathering evidence – This includes knowing what sort of potential damages you may claim, and the documents, witnesses, and experts to consult with to prove them;
Negotiating with insurance – We then put this evaluation to use in negotiating with insurance companies, many that we have already had similar negotiations with in the past and whose hardball tactics we are familiar with; and
Taking your case to litigation – Should the insurance companies not settle for an adequate sum, we can inform you of the strength of your case, the average "going rate" for your particular injury, and provide essential context to help determine whether taking your case to litigation is right for you. Litigation is a risk, but sometimes it is the only way to get the compensation you deserve.
Contact Our Stuart Personal Injury Lawyers Today
No one involved in a severe accident should try to settle with an insurance company on their own. Not only does the person lack the expertise, but they may not yet realize all the obstacles they will face regarding rehabilitation, employment, and medical and other expenses. An attorney does have this knowledge, and will negotiate and fight aggressively for a client's rights.
Our lawyers will gather evidence, obtain medical records, and consult expert witnesses. The majority of these cases are settled; however, if the situation warrants a lawsuit, the personal injury lawyers in Stuart at Kogan & DiSalvo will take the case to court and litigate aggressively for a fair recovery.
If you or a loved one has suffered serious losses because of another party's recklessness or negligence, you need the services of an injury attorney. Call Kogan & DiSalvo Personal Injury Lawyers today.