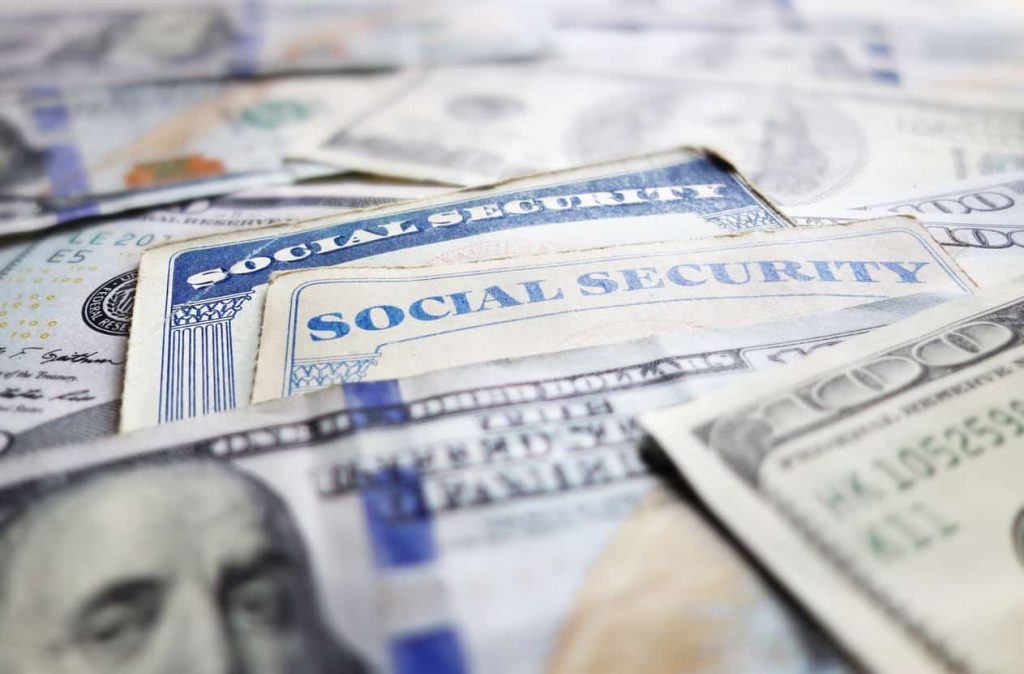 Living with a disability, or caring for a loved one who is disabled, can be a full-time job. You may be aware that the federal government, through the Social Security Administration, provides benefits for disabled individuals. However, applying for those benefits may be a daunting process – it can take a surprisingly long time, involving multiple steps and much waiting. Perhaps you have already attempted to apply for those benefits and have been confronted by confusing rules and requirements. The government doesn't always make it easy; getting your application right at each step matters.
Social Security Disability benefits are an important right that you and your loved ones may be entitled to. That's why it's important to consult with a Stuart, Florida Social Security Disability lawyer as early in the process as possible. Indeed, it's best to have counsel before taking any steps in the application process to understand how to go about applying.
If you've already begun the process, or if your claim has been denied, it is still to your benefit to consult with a Florida Social Security lawyer, who can put you in the best position to obtain benefits.
Who Qualifies for Social Security Disability?
Social Security Disability is a program funded by the federal government from payroll taxes. The program is administered by the Social Security Administration and can pay benefits to individuals who have worked and earned sufficient credits in the Social Security system. Benefits may also be available to a disabled child who is under age 18, and with some exceptions, for an adult disabled child. Benefits for an adult disabled child may end if the adult child marries.
Benefits may also be available to widows and widowers of a disabled person under certain conditions.
Given the complexities of qualifying and the timing of applications, it is wise to consult an attorney to learn about how best to go about applying for Social Security Disability. If you've applied on your own and you are facing an appeal, now is the time to engage counsel, as appeals are subject to time limits.
How Do I Know If I Qualify?
To qualify for the program, you must prove that you are unable to work based upon a determination of a medical disability. Proving a medical disability is a complicated matter. The Social Security Administration has many rules relating to what constitutes a qualifying medical disability. This means that you are unable to do the job you have now, and also that you can't do some other, different job. For example, according to the Social Security Administration, you must show that:
You cannot do work and engage in "substantial gainful activity" due to your medical condition
You cannot do work you did previously
You cannot adjust to doing other, different work because of your disability
Your condition has lasted or is expected to last for at least a year or to result in death
What kind of disabilities will SSA consider?
The SSA applies standards called Disability Evaluation Under Social Security. The standards include a list of types of disabilities that the SSA will consider for adults and children.
Impairments relating to adults include:
Musculoskeletal disorders
Special Senses and Speech
Respiratory Disorders
Cardiovascular System
Digestive System
Genitourinary System
Hematological Disorders
Skin Disorders
Endocrine Disorders
Congenital Disorders that affect Multiple Body Systems
Neurologic Disorders
Mental Disorders
Cancer (Malignant Neoplastic Disease)
Immune System Disorders
Impairments relating to children include those relating to adults, as well as the additional impairment of Low Birthweight and Failure to Thrive.
New Developments at the Social Security Administration: Fast Tracking
The requirements of inability to work are key to the worker's application for benefits. There are, however, some new initiatives that the Social Security Administration has undertaken to speed up applications for unusual cases. The agency now has a Compassionate Allowances program for applicants suffering from severe illnesses such as acute leukemia, Lou Gehrig's Disease, and pancreatic cancer.
Making clear the nature and onset of your illness is important. Through timely and professional representation by a seasoned attorney, the Social Security System's algorithms will detect your case as one deserving of fast-tracking through their system. If you or a loved one has been struck with a dire illness such as this, don't delay. Contact Kogan & DiSalvo now to help you navigate the application process; peace of mind is well worth having. Our lawyers are local and available to help with your SSDI case in Martin City and Stuart, Florida.
What if I am Blind?
The Social Security Administration has special rules regarding work and disability for persons who meet the legal definition of blindness. One can have diminished sight and meet the legal definition of blindness and possibly qualify for Social Security Disability Benefits, even while working.
Today, many people who meet the legal definition of blindness participate in society and hold jobs. The SSA has considered such individuals in its policy-making. It recognizes that many sight-impaired people can and do work. If you are blind and working, you may possibly qualify for disability benefits, though SSA may impose a cap on how much you can earn and still collect benefits.
How to Get Started
A Social Security Disability claim takes place in several distinct stages. Patience, thoroughness, and accuracy at each and every stage is very important for achieving your goal of obtaining benefits. The stages of a claim can include:
Stage One: Initial Application. The Initial Application is done online. A Stuart Social Security Disability lawyer can do this for you. Getting the initial application right is important because this is the stage in which you, with guidance from counsel, make your medical claim in the best light possible. Though the Initial Application is almost always denied as a matter of course, this stage provides crucial information and sets in motion the future stages.
Stage Two: Request for Reconsideration. This stage is a request to reconsider the Initial Application. This is also typically denied by the SSA.
Stage Three: Request for a Hearing. A request for a hearing must be made within 60 days of the denial of the Request for Reconsideration. Failure to do so can result in termination of any further ability to seek disability benefits.
Stage Four: The Hearing takes place at an SSA Office of District Adjudication and Review, or ODAR. While it is not a formal courtroom, it's nonetheless a legally binding proceeding before an Administrative Law Judge, or ALJs. If you have not already retained counsel, it is highly recommended that you be represented by a qualified and experienced Social Security Disability Attorney at such a hearing. Having a Kogan & DiSalvo lawyer may be especially helpful, as attorneys who appear frequently before the same ALJs, such as those local to the Martin City and Stuart area, gain familiarity with their expectations and requirements.
Stage Five: If you are denied disability benefits following the Hearing, a Stuart Social Security Disability Lawyer can take your Social Security appeal to the Appeals Council on your behalf.
How Kogan-DiSalvo Can Help in an Application for SSDI
At any stage—from the Initial Application, to the Hearing, to a Social Security Disability Appeal—a Stuart personal injury attorney at Kogan and DiSalvo can advise and advocate for you. Our team can gather proof of your disability from insurers, medical personnel, co-workers, and others to establish proof of your medical condition and your inability to work. We are familiar with the standard of proof and can advise on how to best state your claim in the Initial Application. He can prepare your case to go before the Administrative Law Judge, which is typically the most crucial step of the claims process. Often the Administrative Law Judge will ask for additional proof of your disability. Your attorney is accustomed to such requests and can help secure the evidence in a timely manner.
Applying for Social Security Disability Income is an exercise in patience. A decision in each stage of the process can take many months. With so much at stake for you and your loved ones, it's crucial to have a lawyer in your corner, building your record, shaping your case and making sure all deadlines are met. Once you have exhausted each stage, there's no do-over. Get it right from the beginning with legal advice from a Social Security Disability Lawyer right here in Martin City. From car accidents to SSDI denial appeals, we're here to help when you need it most.