Kogan & DiSalvo – West Palm Beach
2541 Metrocentre Blvd.
Suite 4
West Palm Beach, FL 33407
Phone: (561) 556-2913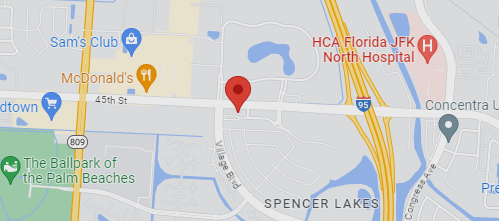 A serious personal injury can affect many facets of your life, causing stress and financial anxiety as hospital bills pile up. Kogan & DiSalvo can ease your hardships and help you navigate the legal process.
Insurance companies want to pay as little as possible, and once you make an agreement with them, you cannot pursue further compensation. Therefore, it is essential to consult an experienced injury lawyer before accepting any type of insurance settlement.
If you were hurt through little to no fault of your own, you need a West Palm Beach personal injury lawyer to help you recover the compensation you need and deserve. We offer prospective clients a free initial consultation and charge no upfront fees, since our legal services are provided on a contingency basis. En Español.
Why Hire a Personal Injury Attorney?
Whether you were hit by a distracted motorist or slipped on a newly waxed supermarket floor, you need experienced legal counsel to ensure your rights are protected.
Insurance adjustors are only looking out for their own bottom line and will often take steps to undermine your credibility or downplay your injuries.
We know how to compile a solid case that demands full and fair compensation. When you are racked with pain and out of work, you need an accomplished lawyer who will handle all investigations, legal paperwork and negotiations. Kogan & DiSalvo wants you to focus on your health and recovery, while we handle the rest. Our attorneys and support staff will:
Conduct independent investigations into your accident
Collect police and accident reports
Gather important evidence, including witness statements, surveillance footage, cell phone records and other critical documentation
Obtain medical records
Consult with medical experts and economists to determine the true value of your injury claim
Negotiate with insurance companies
Take your case before a jury if necessary
Types of Personal Injury Cases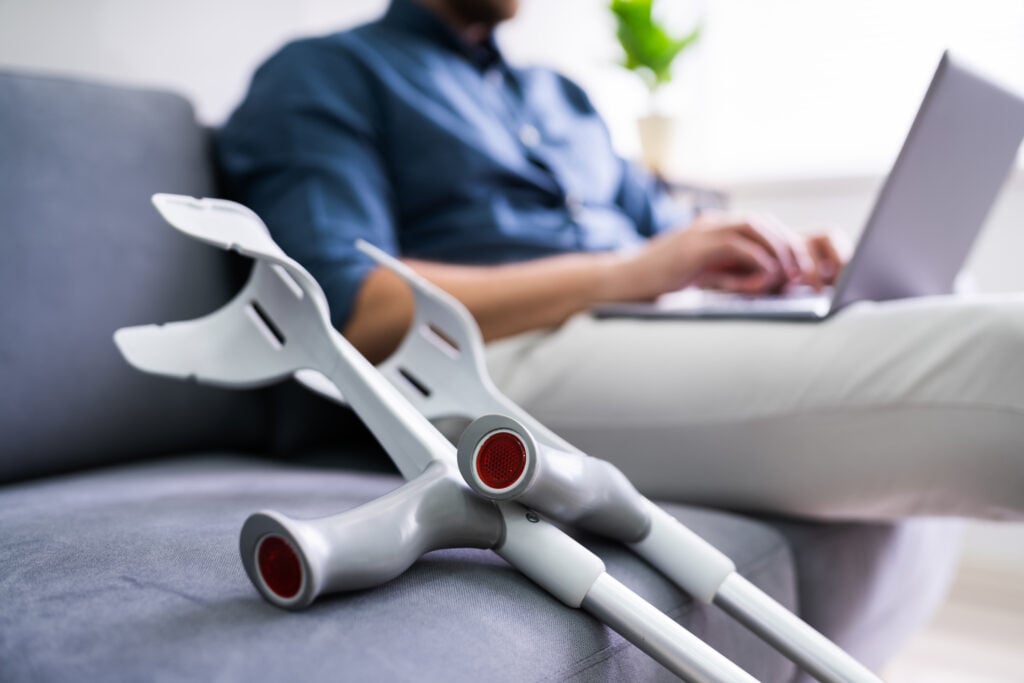 Personal injury is a broad area of law that encompasses a number of different situations in which negligence causes physical, emotional and financial injury to another. The following are some of the most common personal injury case types we handle.
If you were hurt or lost a loved one because of the negligence or wrongdoing of another, your choice of legal representation matters. Put our knowledge, experience, and dedication to work for you. Consult with a personal injury attorney in West Palm Beach that residents depend on. Call our office to schedule a no-obligation case review.
Concept of Negligence in Personal Injury Actions
The vast majority of preventable accidents can be traced to the carelessness of another. In Florida, negligence is defined as the failure to exercise a degree of reasonable care to minimize the risk of injury to another person. Theories of negligence form the legal basis for nearly all personal injury actions, including those arising from truck accidents, motor vehicle crashes, slip and fall incidents, and others.
Negligence is the failure – whether intentional or not – to exercise an appropriate level of care. Someone who is texting while driving and causes a collision may be deemed negligent. A business owner who fails to put up a "wet floor" signs after mopping could also be labeled negligent in a court of law.
Proving negligence in a personal injury claim is a complicated process that is best handled by a qualified attorney.
Your legal counsel must establish the following elements:
Duty of care: The defendant owed you a duty of care
Breach of duty: The defendant acted negligently and breached their duty of care
Causation: Your injuries and losses are a direct result of the defendant's breach of duty
Damages were sustained: You have the burden of providing documentation that shows medical bills, lost earnings and other losses due to the injuries.
It takes a skilled legal team to craft a compelling case that wins fair compensation. As your personal injury attorney, we understand what kinds of evidence can bolster your claim and how to assign accurate monetary figures to your losses.
Important Steps to Take After an Accident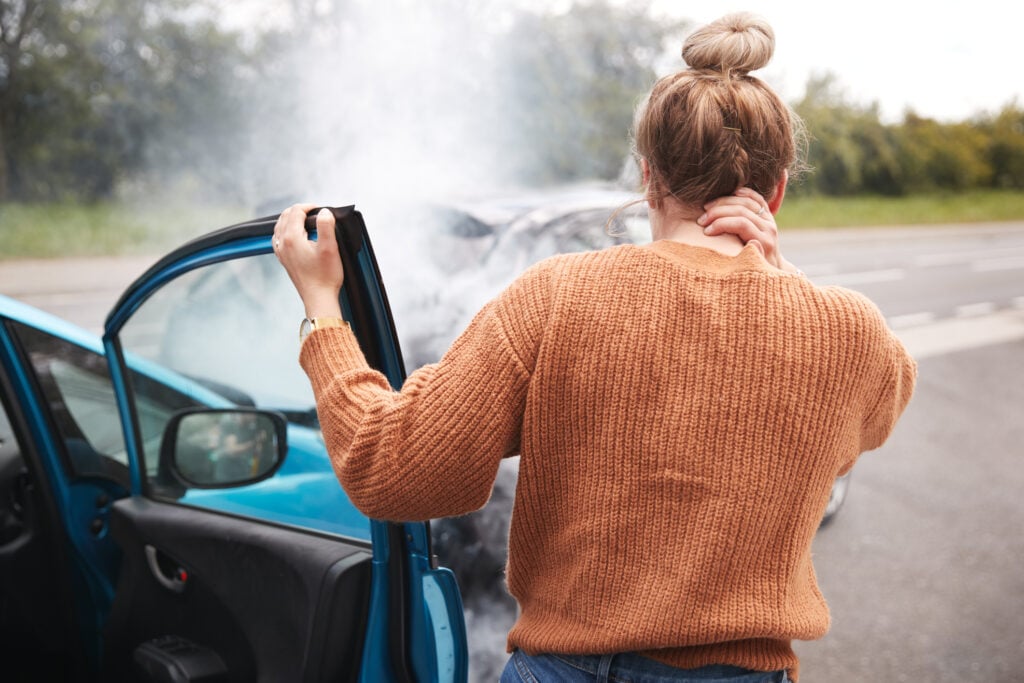 The moments after a car crash, bicycle accident or other unfortunate mishap can be disorienting and traumatic. If you were seriously hurt and in pain, protecting your legal rights is probably the last thing on your mind. Knowing the steps to take in these stressful situations can help ease the uncertainty in the event an insurance claim or lawsuit is later filed.
Your actions immediately after an accident can have a huge impact on the outcome of your personal injury claim. Follow these steps to help ensure you can hold negligent parties accountable.
Stay on the scene and call 911 or report the accident
Check yourself for injuries and seek medical care as soon as possible if ambulance transport isn't required
Gather contact and insurance information from all involved parties
If anyone saw the accident take place, get their names and contact information as eyewitness testimony can be crucial
Document the accident scene. If possible, take photos or video of the collision or object that caused your injuries.
Talk to a reputable attorney about your accident. Our firm offers complimentary consultations to discuss your rights.
Keep track of all records relating to your accident, including medical bills, out-of-pocket expenses, repair estimates, etc.
When you have time, jot down notes about the moments leading up to your accident, including the time of day, location and other relevant details
Keep a journal that documents how your injuries have impacted your life, ability to work and enjoy family activities
Stay off social media until your personal injury claim is resolved. Any photos or posts can be used by the defendants to downplay your injuries or question your credibility
Potential Compensation for Plaintiffs
The plaintiff in a personal injury case may be awarded several types of damages, depending on the nature and severity of the accident and whether it resulted in catastrophic injuries. Damages permitted in Florida personal injury cases include:
Medical expenses arising from the injuries, both past and future
Lost wages and income
Physical therapy and home health care costs
Costs to replace or repair damaged property
Loss of household services that may be necessary due to the injuries
Travel expenses for doctor's appointments
Loss of future earning capacity
Pain and suffering – Florida law limits pain and suffering damages in most types of auto accidents unless the injury is permanent. However, there is an exception for motorcycle accident victims, in which case the injury does not necessarily need to cause permanent injury
Loss of companionship
Loss of consortium
There are certain circumstances that may warrant punitive damages, although these are seldom awarded in personal injury cases. Punitive damages are meant to punish the person responsible for the accident and are generally awarded when the defendant demonstrates extreme negligence or recklessness. For motor vehicle accidents, punitive damages may be awarded if the driver responsible for the crash was drunk or driving under the influence of drugs.
Statute of Limitations for Filing a Personal Injury Claim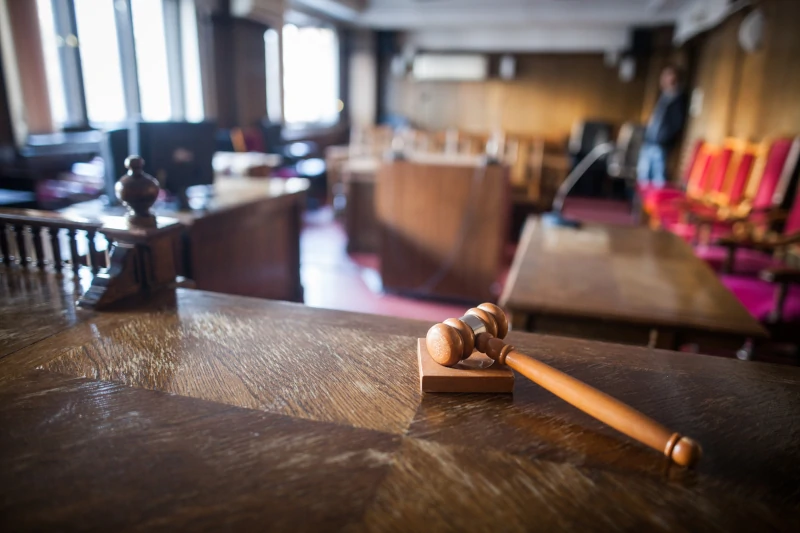 Any legal action founded on theories of negligence generally must be filed within 2 years, according to Florida statutes of limitation. This includes all personal injury claims. The clock starts ticking on the date of the accident, and if a civil lawsuit isn't filed within this deadline, you may be unable to pursue remedies through the courts. This deadline is important in the context of settlement negotiations. If you wait too long to get your claim started, the defendant will know that taking a case before the court is a procedural impossibility.
Our attorneys can further clarify how Florida's statute of limitations apply to your unique situation.
How a West Palm Beach Personal Injury Attorney Can Help
Personal injury cases require a great deal of time for evidence collection, witness interviews, review of police reports, medical evaluations, and, in the case of motor vehicle accidents, accident reconstructions. In addition, an attorney must consider the history of the defendant responsible for the accident.

While such investigations are time-consuming, they offer the best means of proving fault in an accident and pursuing proper compensation. The majority of personal injury cases are settled out of court, but if negotiations don't produce the results you deserve, our attorneys are fully prepared to argue your case before a jury.
Contact us today for a free consultation at Kogan & DiSalvo
Wondering if you have the right to sue or want to know the potential value of your case? Schedule a private consultation at our West Palm Beach personal injury law firm today. Our knowledgeable attorneys provide a confidential and supportive space to explore your legal options and best steps moving forward. We are also well-versed in Florida's negligence laws and have a proven track record of outstanding settlements and verdicts. It is our goal to help clients get their lives back on track with minimal disruption or inconvenience.