Bicycle riders in West Palm Beach have the same duties and rights as motorists under Florida law, but drivers sometimes are not looking for bicycles on the road, and a crash happens.
In that case, the rider needs to retain the services of a skilled injury lawyer experienced handling bicycle accidents in order to be compensated for expenses and losses resulting from the event.
Bicyclists also should know the laws specific to bicycles so that the rider can avoid bearing some fault in the crash, which would reduce the amount awarded for damages. Florida has adopted the comparative negligence doctrine which limits the award by the percentage of fault. A West Palm Beach bicycle accident lawyer can help fight for their client's rights to compensation.
Florida Bicycle Laws
Florida's bicycle statutes cover a range of responsibilities, from requiring a proper seat to brakes that can stop a bicycle traveling at 10 mph in 25 feet in ideal conditions.
The following includes some of the laws cyclists need to know to prevent accidents and have a strong legal case should a West Palm Beach bike accident occurs.
While traveling slower than the speed of traffic, riders must use a bicycle lane or stay close to the right-hand curb or edge of the road. Exceptions are when avoiding a fixed or moving object, a parked or moving vehicle, pedestrian, animal, road hazards, or traffic lanes that are too narrow for the bicycle and a vehicle to safety move side-by-side
When riding on a one-way highway, stay as near the left-hand curb or edge as practical
Only one person can ride a bicycle built for one person
An exception is a child younger than four years old or weighing up to 40 pounds who is securely attached to the rider or in a backpack, sling, or a trailer. The child cannot remain in the carrier when the bicycle rider is not in control of the bicycle
Riders younger than 16 are required to wear a helmet that meets federal safety standards. If cited for not wearing a helmet, a judge may dismiss the charge if the person cited can prove they bought a regulation helmet
Riders cannot ride two abreast except on bike paths
Riding on a sidewalk is legal but riders must yield the right-of-way to pedestrians and audibly alert the pedestrian before overtaking
Crossing guards can issue citations to riders in violation of the law
Negligence and How it Factors into Your Lawsuit
Negligence, which could best be described as "fault," assigns liability to a party in a lawsuit. A particular formula establishes negligence in court: duty, breach, injury, and causation:
Duty of care: The defendant owed you a duty of care
Breach of duty: The defendant acted negligently and breached their duty of care
Causation: Your injuries and losses are a direct result of the defendant's breach of duty
Damages were sustained: You have the burden of providing documentation that shows medical bills, lost earnings, and other losses due to the injuries.
Speak with a West Palm Beach personal injury attorney if you are injured in South Florida. We can help you understand your case's value before you begin negotiating with the defendant's insurance company to discharge their liability.
Common Types of Bicycle Accidents in Florida
Although every accident has unique fact patterns, some of the most common causes of bicycle accidents in the state of Florida include the following:
Vehicles running a red light or a stop sign.
Vehicles merging lanes recklessly.
Cars rear-ending a bike stopped at a red light or stop sign.
A car, truck, or bus opening a door onto an oncoming cyclist, injuring the cyclist and potentially throwing them from their bicycle and into traffic.
Colliding with another cyclist or pedestrian.
Some of the most common causes of these types of accidents include:
Speeding.
Inclement weather.
Distracted driving.
Failure to obey traffic laws.
Reckless driving.
Driving under the influence of alcohol or drugs; and
Road hazards.
Common Injuries from Bicycle Accidents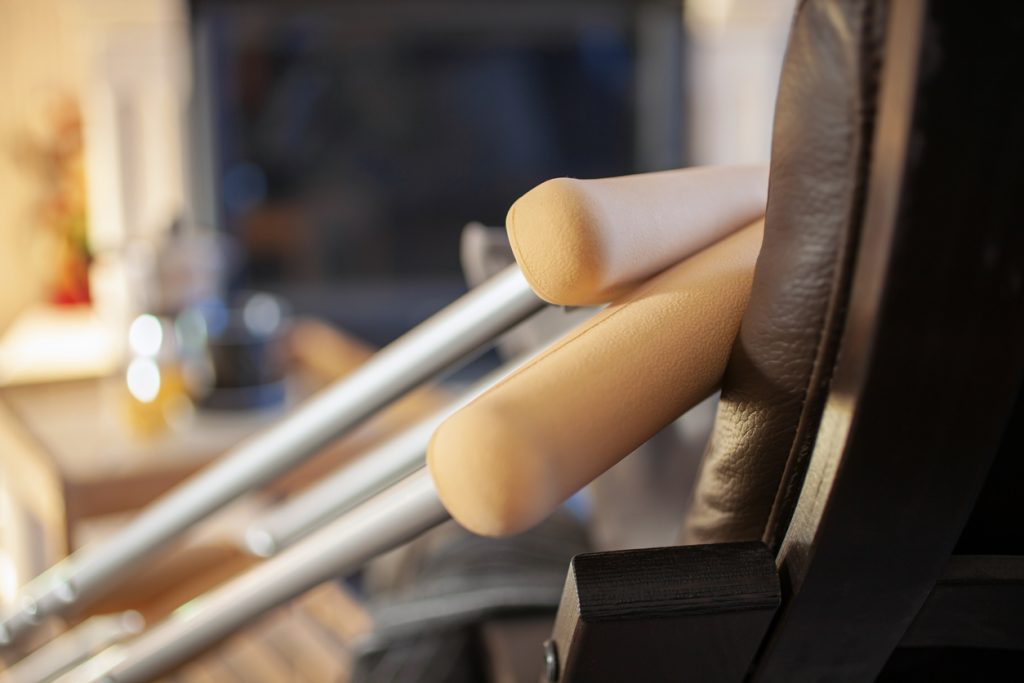 The type of injuries from bicycle accidents varies. For example, a cyclist attacked by a dog will have bite injuries in proportion to the size and power of the animal, whereas a cyclist who falls and skids on cement will have severe road rash. The most common injuries include:
Traumatic brain injuries (TBIs). While helmets reduce the harm of impact, a TBI can still result despite best safety practices.
Abrasions, aka "road rash," from skidding on surfaces like asphalt.
Broken bones from colliding with a car, another cyclist, or the street.
Cuts and bruising.
Internal injuries, i.e., the ribs being broken and driven into an organ.
Facial and dental injuries, such as scarring and broken teeth.
Neck and spinal injuries resulting from collisions and falls; and
Potential Damages
In any negligence case, the two most common forms of damages (or monetary value of losses) can be collected—economic and non-economic.
Economic damages are measurable objective amounts that are easily quantified by bills. This can include:
Current and future medical bills include emergency room visits, follow-up care, and pharmaceuticals like antibiotics, anti-inflammatory drugs and pain medication.
Damaged or destroyed property, such as the cost of replacing a bicycle.
Lost income from time out at work during recovery.
Loss of earning capacity, such as a construction worker who is injured badly and must accept another type of job or career at lower pay.
Rehabilitation, such as physical therapy.
Non-economic damages are subjective and therefore not as easily quantifiable, requiring specialists like expert witnesses to establish the value of the harm suffered. Non-economic damages can include:
Physical pain and suffering from the accident.
Mental and emotional distress suffered from the accident, i.e., PTSD.
Loss of enjoyment of life, such as no longer being able to engage in the activities that the injured party once enjoyed.
Loss of consortium.
Disfigurement
Inconvenience of living with injuries and limitations.
In a wrongful death case, damages will cover medical bills as well as:
Pain and suffering of the decedent between the accident and their death.
Funeral expenses.
Loss of support and services provided to their family members.
Lost wages from the time of the accident until when they would have retired.
Loss of decedent's companionship and protection
Loss of parental instruction and guidance.
The state of Florida is comparative negligence jurisdiction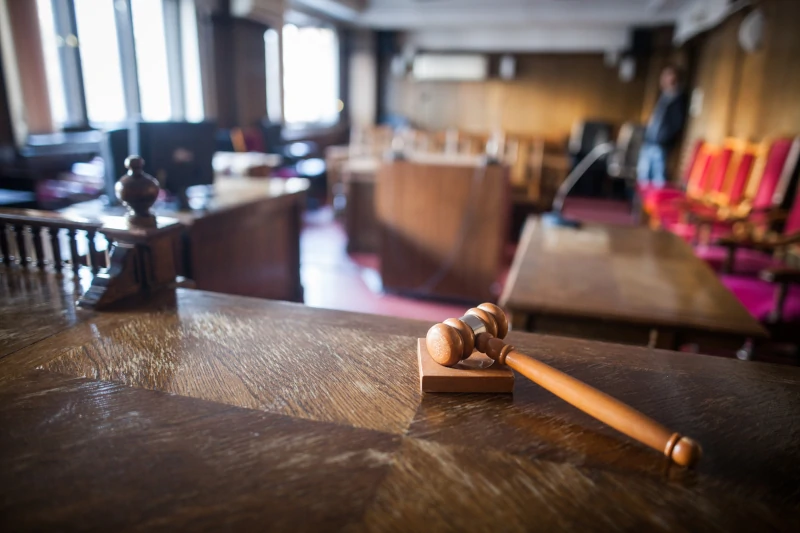 The State of Florida is a comparative negligence jurisdiction. This means that a plaintiff's award of damages at trial will be reduced in proportion to the amount of responsibility they bear for the accident. However, a plaintiff can still recover, even if they are primarily at fault.
For example, a cyclist, distracted by their phone, rode through a red light and was struck by a driver–who was similarly distracted. Because the cyclist broke the rules by going through a red light, they are found to be 75% negligent. However, the driver had enough time to see the cyclist and apply the brakes–making them 25% negligent. Therefore, if a court finds that there was $100,000 of damages to the cyclist resulting from the accident, the cyclist could still recover $25,000.
Timeframes for Claims and Statute of Limitations
In straightforward cases, a settlement may be finalized within a few months, whereas more complicated cases can take up to two years.
Some of the factors that are central to how long the case will take to conclude are:
Often the extent of the injuries cannot be determined—sometimes, the individual has to reach maximum medical improvement (MMI). The more the potential damages are, the more a defendant or insurance company will likely invest in dragging out the lawsuit.
The clarity of which party is negligent. This can include arguments regarding comparative negligence from the plaintiff or third parties that were not necessarily directly involved in the accident.
Whether the insurance company or defendant is willing to settle for a reasonable amount that is acceptable to the plaintiff
The amount of insurance coverage.
Statute of Limitations
The statute of limitations on negligence lawsuits–Florida Statutes Section 95.11(3)(a)–is two years from the date of the accident.
If a death results from the injuries of the accident, the personal representative of the estate may file a wrongful death claim on behalf of the decedent's survivors. Wrongful death suits also have a statute of limitations of two years. There are factors that can affect the statute of limitations.
Avoiding Bicycle Accidents
Because motorists commonly do not look for bicycles they do not see them, a cyclist must take responsibility to avoid being hit by paying attention to what is going on along the roadway. Riders should continually look ahead and to the side, have a rearview mirror and use it.
Others on the road need to know what a cyclist is going to do, so using hand signals for turning is crucial. West Palm Beach bicycle accident lawyers would recommend riders travel with the traffic, not against it, wear highly visible clothing colors and reflectors, use a light while biking after dark, obey all traffic signs, and not take risks.
Contacting a West Palm Beach Bicycle Accident Attorney
Because a bicycle offers no protection in a collision, chances are, the cyclist will be the only person injured if struck by a car or truck, and the injuries can be significant.
Cyclists who are hit by a vehicle should promptly call a West Palm Beach bicycle accident lawyer for advice. The attorney can explain your rights and legal options and evaluate the strength of your case.
If the accident was the result of another person's negligence in South Florida, a bicycle accident lawyer in West Palm Beach could work to prove that and take the necessary steps to build a timely, strong case and achieve the compensation their client deserves.