Losing a loved one because of somebody's negligence is a shattering experience. However, it is crucial to remember that there are ways to hold the negligent person or entity accountable.
No amount of money can bring back your loved one–but by suing the responsible party for wrongful death, you may obtain substantial monetary damages while also sending a message that lethal negligence is unacceptable. A West Palm Beach wrongful death lawyer at Kogan & DiSalvo can help you begin your case immediately. An experienced injury attorney will be essential in fighting for your rights to compensation. 
What Makes a Death a "Wrongful Death?"

It is defined by Florida law as a death caused by a "wrongful act, negligence, default, or breach of contract or warranty." These acts will often form a separate claim. For example, negligence as a cause of action can initiate a lawsuit to address an injury. However, if the individual harmed under these circumstances dies because of their injury, this can be a basis for filing a wrongful death claim.
Although wrongful death is typically associated with significant accidents like car crashes, these types of claims encompass a broader range of possibilities. For example, liability can be established for a death resulting from:
Defective products, under Florida law, are commercially available products that are held to a "strict liability" standard, so such claims may be easier to win than other types of cases. A product can be defective due to the following:
Defective design is when a product meets the manufacturer's standards, but the intended design is unreasonably dangerous and fails to perform as safely as a reasonable consumer would expect.
Manufacturing defect is when something goes wrong in the manufacturing of a product. Even if the product was designed safely, it leaves the manufacturer with an unsafe component.
Marketing defect is a properly designed and manufactured product that can still cause an injury. However, a foreseeable risk of harm posed by this product could've been reduced or eliminated by providing reasonable instructions or warnings.
Medical Malpractice occurs when a care provider's negligence causes an injury to their patient. This can be:
Failure to diagnose can lead to the condition worsening before appropriate treatment is secured.
Not taking accurate patient history can fail to inform a medical professional's course of treatment adequately.
Surgical errors such as surgery being conducted on the wrong limb or organ.
Unnecessary surgery which does not treat your health conditions.
Wrong medication which may not treat your condition or have a dangerous interaction with another medication
Insufficient aftercare, which fails to treat a condition or allows it to worsen.
Premises liability refers to the law requiring landowners to maintain their property to minimize the hazards to innocent people. When a person dies due to unsafe conditions on someone's premises, the property owners/managers must be held accountable.
Legal Theory of Negligence

Negligence is decided by a legal formula consisting of duty, breach, injury, and causation:
Duty, the defendant owed a duty to the plaintiff. Typically, this duty is to act as a reasonable person under the circumstances.
Breach, the defendant breached their duty, typically by failing to act reasonably under the circumstances.
Injury, the plaintiff suffered an injury, such as a physical injury, damage to property, or death.
Causation, the defendant directly caused the death of the decedent.
Common Causes of Wrongful Death Claims

While each case has its own unique facts, patterns have emerged in wrongful death claims, with some causes being more common than others, and they are:
Car accidents can be dangerous events, with truck accidents and motorcycle accidents even more likely to cause a fatality. Further, a lack of protection is also a factor in vehicular deaths involving pedestrians. Most accidents resulting in a fatality involve some level of negligence, i.e., speeding or distracted driving from sending a text or tweet.
Medical malpractice medical errors are also among the leading causes of death in the United States. Medical professionals – not just physicians but also nurses, technicians, and others – are liable for malpractice if the care they give someone fails to meet the accepted standards of care and diligence in that area of practice. The most common medical misstep resulting in a wrongful death claim is failing to or misdiagnosing a medical condition, with surgical errors and errors in treatment also being common.
Aviation accidents flying is a relatively safe mode of transportation considering the number of highway accidents. However, an accident involving a commercial airline can result in hundreds of fatalities from one incident. These accidents are often caused by pilot errors or mechanical failure, either of which can create a cause of action to file a claim.
Defective products the most common instances of wrongful death resulting from defective products include faulty pharmaceutical products, food, products for children, and defective vehicles.
Who Can File a Wrongful Death Claim

In Florida, only the personal representative of the decedent's estate can file a wrongful death claim. A personal representative performs a role similar to an executor or administrator in other jurisdictions. They oversee the probate (administration) of the decedent's estate. This personal representative can be chosen before the decedent's death or can be appointed by a court. 
A personal representative can be an individual who is at least 18, a resident of Florida, or related to the decedent by blood, marriage, or adoption. They must also be physically and mentally capable of serving in the role and have no felony convictions. Additionally, a bank or trust company incorporated in Florida–authorized to perform the required fiduciary duties–can also become the personal representative for an estate.
Once established, a personal representative, either themselves or through an attorney, can then file a wrongful death claim with the appropriate court on behalf of the surviving family members and the estate.
Timeline and Statute of Limitations

The timeline of any case can have several variables, such as
Amount of time it will take to investigate the full extent of damages.
Willingness of insurance or defendants to offer a sufficient settlement.
Whether family members of the decedent wish to settle or go to litigation.
Complexity of the facts surrounding the accident or incident.
Amount of damages. The higher the damages, the more likely insurance or a defendant will try to delay and minimize a settlement or judgment.
Should a case go to litigation–it will likely take around 18 months to 3 years. Further, the statute of limitations for a wrongful death claim in Florida is two years from the date of the decedent's death. Because of the possibility of an unexpected delay and the potential loss of evidence, a personal representative should confer with a wrongful death attorney as soon as possible.
Wrongful death lawsuits can be an essential part of wrapping up a loved one's affairs, such as funeral arrangements, burial arrangements, and managing other aspects of an estate can be difficult. However, having a professional shoulder the responsibility will reduce the anxiety for family and personal representatives.
Potential Compensation

If the decedent was the breadwinner of a family, then the entire family could face a drastic reduction in income and quality of life. Even if the decedent had insurance, frequently that money is not enough to keep the family at the economic level it had reached before the tragedy occurred.
Compensation for wrongful death cases is more extensive than most causes of action, like negligence or assault. Wrongful death will include what the decedent would have made earned had they lived, as well as an attempt to compensate survivors for the loss of companionship, guidance, and stability.
A wrongful death case also considers different types of help that the decedent would have offered to their loved ones throughout their lives and can include economic, non-economic, and punitive damages.
Economic damages
Economic damages are typically the most straightforward as they are monetary losses that come with documented proof, such as a repair receipt or a statement from the medical billing department. This can also include future economic damages, though this often requires speculation and argument. 
Economic damages can include:
Loss of services can include childcare services for minor children or home healthcare services provided to a disabled spouse.
Loss of support, such as emotional support offered to a spouse or children.
Loss of parental guidance and protection.
Loss of estate value–which attempts to calculate what the decedent would have earned between the date of their death and when they would have retired.
Funeral and burial expenses.
Medical bills, such as ER visits, between the accident or incident and the death of the decedent
Lost income and benefits of the decedent.
Non-economic damages
Non-economic damages are more nuanced and subjective and require more evidence and argument, such as testimony from expert witnesses. 
Non-economic damages can include:
Physical pain and suffering suffered by the decedent between the accident or incident and their death.
Emotional distress suffered both by the family and by the decedent between their accident or incident and death. This can include loved ones that may have witnessed the event.
Loss of companionship.
Loss of consortium
Loss of enjoyment of life.
Punitive damages
Punitive damages, also called exemplary damages, are awarded to punish a responsible party and discourage similar acts from potential future defendants. In Florida, a defendant may be held liable for punitive damages only upon "clear and convincing" evidence demonstrating that the defendant was personally guilty of "intentional misconduct or gross negligence." 
Even in the event of a death resulting from an accident or incident, this can be a demanding standard. However, punitive damages tend to be significant when they are awarded, often being the greatest damages a plaintiff receives.
Florida is a Modified Comparative Fault Based Jurisdiction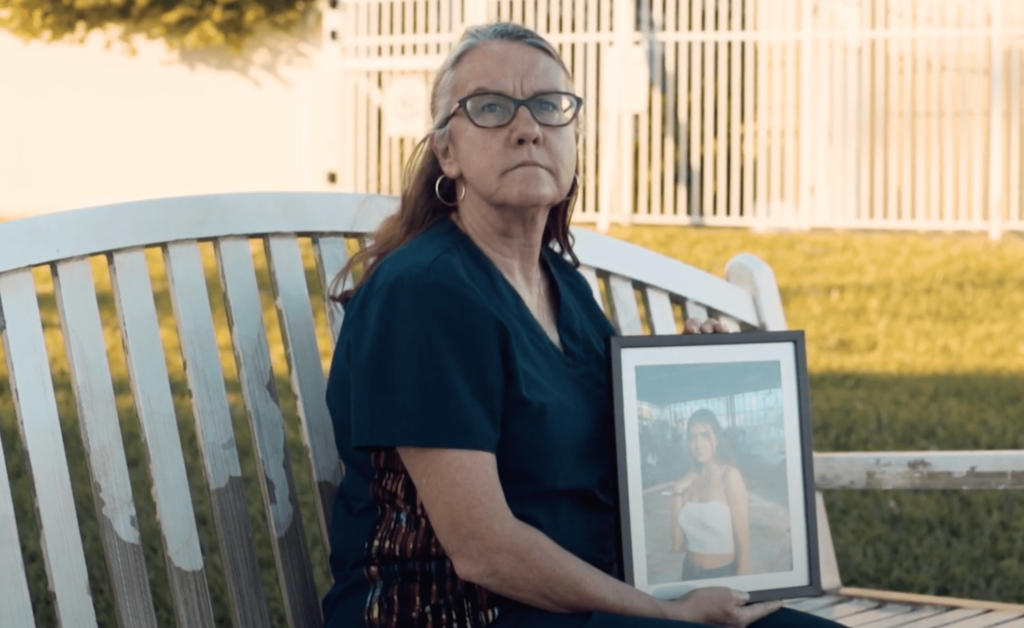 In the event of a negligence-based claim, Florida is a modified comparative fault jurisdiction. It means that a plaintiff's award will be reduced in proportion to the amount of their fault, up to 50%. If the plaintiff is found 51% or more at fault, they cannot recover. This can become a frustrating aspect of a case where a defendant or insurance company will try to shift as much blame onto a decedent as possible to deny or minimize their claim. However, the family can still recover damages, even if the decedent was partially at fault. 
An experienced West Palm Beach wrongful death attorney can help explain the types of damages available, what evidence to gather, and how to address possible arguments from the defense–like comparative fault. In addition, a knowledgeable lawyer can help determine a range of likelihoods for potential outcomes and review them in a consultation.
Evidentiary Issues in a Wrongful Death Lawsuit
As in any lawsuit, evidence is necessary to prove the theory of a case and damages to the relevant standard. This standard to prove something in court is often a "preponderance of the evidence," such as establishing duty, breach, injury, and causation in negligence. 
Because of the broad nature of wrongful death, the type of evidence that will be required will depend upon the underlying circumstances. Once the case is made and liability is proven, damages will then need to be demonstrated as well.
As discussed above, economic damages are often the most straightforward. In addition, a more nuanced analysis is necessary to prove non-economic damages, such as seeking psychological treatment for the trauma of witnessing an accident or losing a loved one. It could include statements and testimony from an expert witness on the price the grieving process takes on survivors, proof a family member is no longer able to engage in the activities they once enjoyed or relied on, and many other pieces of evidence for a broad range of possibilities that will depend upon the particulars of your case.
How a West Palm Beach Wrongful Death Attorney Can Help

While it may be painful to go over the facts that led to a loved one's death, compiling evidence about the event is critical – medical reports, photographs of the accident scene, eyewitness testimony.
West Palm Beach wrongful death lawyers have a strong track record of holding negligent individuals and companies accountable when they fail to meet the standards of care that the law imposes.
Skilled lawyers will listen to your story with sympathy and respect, and will then gather all the information needed about the accident and its aftermath so that they can make the strongest possible case on your behalf.