Over one million people lived at Camp Lejeune from 1953 to 1987. During this time, hazardous chemicals contaminated the water supplies, increasing the risk of a variety of health problems, including cancers and birth defects. If you or a loved one suffered adverse health effects caused by the contamination at Camp Lejeune, you may be eligible to file a Camp Lejeune lawsuit and collect compensation.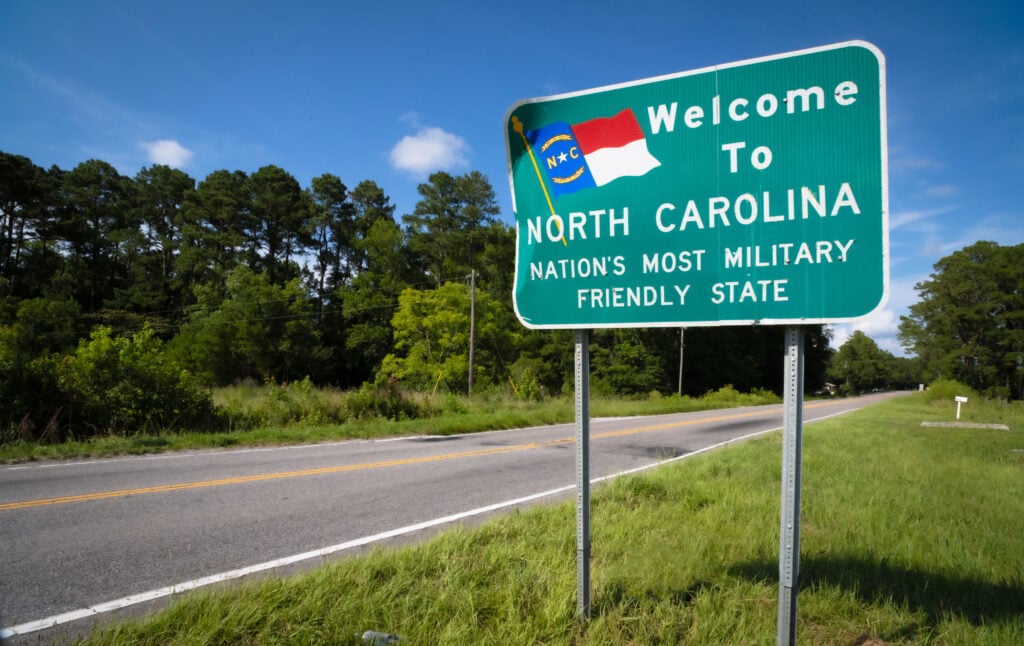 As of August 2022, the PACT Act — which includes the Camp Lejeune Justice Act — provides a path for service members and families to pursue legal action against the U.S. Government for harm suffered as a result of the negligent water contamination. The cases will be consolidated into MDL proceedings in the U.S. District Court in the Eastern District of North Carolina to streamline early discovery. Individual cases will then be heard in the courts where they were filed — or, potentially, settlements will be offered to resolve all claims quickly.
If you haven't yet filed your claim, now is a good time to speak with a qualified attorney.
What happened at Camp Lejeune?
Camp Lejeune represents one of the worst cases of water contamination in U.S. history. Testing revealed toxins in the water that were 240 to 3,400 times the safe levels. For three decades, the Marine Corps Base at Camp Lejeune received water containing volatile organic compounds (VOCs), including:
Tetrachloroethylene (PCE/PERC): Used in dry-cleaning fabrics, metal machine degreasers, and other manufacturing chemicals, research has linked PCE/PERC exposure to bladder cancer, multiple myeloma, non-Hodgkin's lymphoma, and neurobehavioral issues.
Trichloroethylene (TCE): TCE is a chemical degreaser for metal machinery and the primary contaminant in the Hadnot Point water supply. Exposure may contribute to the development of kidney cancer, non-Hodgkin's lymphoma, cardiac effects, and a variety of other cancers.
Vinyl Chloride: Vinyl chloride is a colorless gas used in the production of PVC pipes, wire coatings, refrigerants, and household plastics. Heavy exposure to vinyl chloride may result in multiple myeloma, rare forms of liver cancer, brain and lung cancers, and lymphoma.
Benzene: Benzene is a widely used organic compound found in a number of industrial chemicals that has been strongly linked to acute lymphocytic leukemia (ALL), acute myeloid leukemia (AML), chronic lymphocytic leukemia (CLL), multiple myeloma, and non-Hodgkin's lymphoma.
It's believed that as early as 1953, nearby dry cleaner ABC One-Hour Cleaners was using toxic PCE-containing muck to fill parking lot potholes and improperly flushing toxins down the drains, which eventually made it into the groundwater. In 1979, a reported 20,000 to 30,000 gallons of oil leaked from the Hadnot Point Fuel Farm.
Later, in the early 1980s, TCE contamination was discovered — likely as a result of on-base industrial spills, leaking underground storage tanks, and improperly sealed drums at dumps and storage lots.
Which areas were contaminated?
Contaminated water at Camp Lejeune was supplied by:
The Tarawa Terrace water system
The Hadnot Point water treatment plant
The Holcomb Boulevard system (receiving Hadnot Point water until 1972 and periodically thereafter)
Both water systems served enlisted family housing, unmarried barracks, base administrative offices, the base hospital, schools, nearby recreational facilities, and industrial areas. People living at Berkeley Manor, Hadnot Point, Hospital Point, Midway Park, Paradise Point, Tarawa Terrace, Watkins Village, and Knox Trailer Park (Frenchman's Point) are all believed to have been exposed. The VA published this map of the affected area.
Worse yet, the same mistakes are being repeated today, according to the Project on Government Oversight. In 2013, the Navy inspector general produced an investigative report revealing "shortfalls in the oversight and management of drinking water for Navy personnel stationed overseas — even in wealthy, developed countries," and concluded that "not a single Navy overseas drinking water system meets U.S. compliance standards or even the Navy's own standards." Legal action can put pressure on the government to act and enforce important hazardous waste disposal and water safety standards.
What health issues did contaminated water cause?
Camp Lejeune toxic water lawsuits can be filed over a number of serious health effects — among them:
Adult leukemia*
Amyotrophic Lateral Sclerosis (ALS/Lou Gehrig's)
Aplastic anemia and other myelodysplastic syndromes*
Birth Defects and Birth Injuries
Bladder Cancer*
Breast Cancer
Cardiac Defects
Cervical Cancer
Esophageal Cancer
Infertility
Kidney Cancer*
Liver Cancer*
Lung Cancer
Male Breast Cancer
Miscarriage
Multiple Myeloma*
Neurobehavioral Disorders
Non-Hodgkin's Lymphoma*
Ovarian Cancer
Parkinson's disease*
Renal Toxicity
Scleroderma
Stomach Cancer
*The VA listed these conditions among those eligible for Camp Lejeune related VA Benefits.
A comparative study of 150,000 Marines stationed at Camp Lejeune and 150,000 Marines stationed at Camp Pendleton in California from 1975 – 1985 found that Camp Lejeune residents had a:
10% higher risk of dying from any type of cancer
35% higher risk of kidney cancer
42% higher risk of liver cancer
47% higher risk of Hodgkin lymphoma
50% higher risk of ALS
68% higher risk of multiple myeloma
If you suffered another type of adverse health condition not listed here that you suspect may be linked to toxic chemical exposure at Camp Lejeune, do not hesitate to contact a personal injury lawyer to further investigate.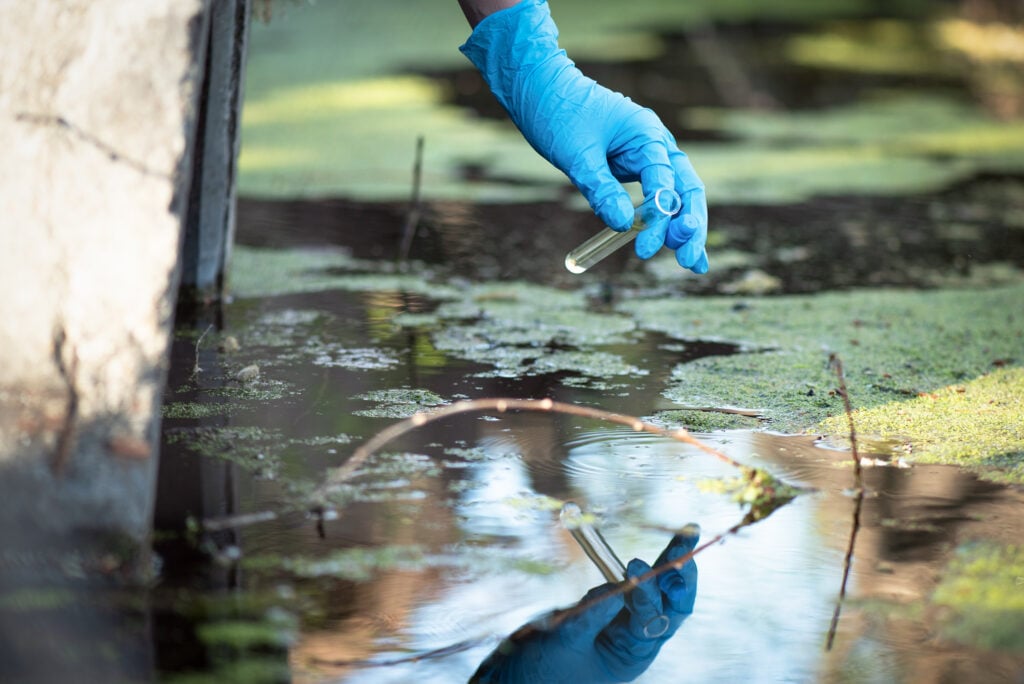 What compensation is available?
A potential Camp Lejeune water contamination settlement could include damages such as:
All related medical bills
Pain and suffering
Lost wages
Disability benefits
Loss of companionship, consortium, guidance, earning capacity, and quality of life
Permanent disability
Other compensatory damages
If you have lost a loved one, you may be eligible for additional wrongful death benefits.
To date, there have not been any Camp Lejeune settlements so there's no concrete number on how much a claimant might receive. Ultimately, in MDL proceedings, the compensation you receive will depend upon the strength of the evidence presented, the amount of loss and suffering you endured, and the skill of your legal team.
Who Can File a Camp Lejeune Toxic Water Lawsuit?
You may be eligible to file a Camp Lejeune toxic water lawsuit if:
You lived or worked at Camp Lejeune for at least 30 days between 8/1/53 and 12/31/87.
Your spouse was stationed at Camp Lejeune during that time and has since passed away.
You or your loved one has been diagnosed with one of the serious illnesses listed above.
You or your loved one is still active duty, retired, or was honorably discharged from service.
Since each lawsuit is still governed by its own set of individual facts, evidence gathering may involve military service documents proving residence at Camp Lejeune, medical records indicating diagnosis, medical bills showing costs incurred, and records on disability or VA compensation benefits if any were received. You can always talk to an award-winning mass tort lawyer in South Florida who can answer your questions and help prepare your lawsuit. Kogan & DiSalvo offer compassion for your suffering, along with decades of legal expertise. We're confident in our ability to represent you successfully in settlement negotiations and, if necessary, take your case to court and win. Contact us for a free, no-obligation consultation to explore your options.