Serious personal injury can happen anywhere to anyone. It is, indeed, personal – the accident changes every aspect of your life, including work, family, and home. You worry not only about your health but about your livelihood, paying bills, and keeping your family fed and housed.
When you are severely injured in an accident due to another's negligence, you must concentrate on recovery. A Fort Lauderdale personal injury lawyer will fight for your rights and help you get the full compensation you deserve.
For more than 25 years, Kogan & DiSalvo has been advocating for injury victims in Fort Lauderdale and other areas of Florida. Please call (561) 477-9000 today for a free review of your case. En Español.
What Kind of Cases Do Personal Injury Lawyers Handle?
Personal injury law is broad in scope. Regardless of the type of injury or accident, however, the negligence of one or more parties is at the heart of nearly every personal injury claim.
Common cases our Fort Lauderdale personal injury attorneys handle include:
Motor Vehicle Accidents – Although motor vehicle accidents are among the most common causes of injuries, Florida's no-fault auto insurance system does not permit injured parties to file personal injury claims unless the injury is permanently disabling. Unfortunately, many motor vehicle accidents result in just that type of trauma.
Premises Liability – Property owners and tenants have a responsibility to keep their premises in reasonable and safe condition. Slip and fall accidents, dog bites, and other incidents fall into the area of premises liability.
Product Liability – Poorly designed or manufactured products may leave a path of injured consumers in their wake. If the product was used as intended and caused injury or illness, the plaintiff may sue the manufacturer for product liability. Defective product claims may be filed individually or, if many consumers are harmed by the same product, as mass torts.
Healthcare Negligence – From hospitals to nursing homes, patients receiving skilled care are at risk of serious injury and death due to the negligence of caregivers. Claims of malpractice, abuse, and neglect should always be taken seriously and handled by an experienced lawyer.
Workplace Injury – Workers who are injured on the job may qualify for workers' compensation benefits, which cover some (but not all) of their losses. In some cases, workers can also file third-party liability claims for issues of negligence that lead to workplace injury.
Tragically, the potential plaintiff in a personal injury claim may die as a result of the injuries he or she has sustained. If this occurs, family members of the deceased may be entitled to compensation through a wrongful death claim. An attorney in Fort Lauderdale can help you and your family pursue damages associated with the untimely loss of your loved one.
Serious Injuries
For many victims, a serious personal injury marks a change in their lifestyle. The injury is of such magnitude that they may require supportive care, a wheelchair, or other necessities because of mental or physical impairment.
The personal injury lawyers at Kogan & DiSalvo represent clients in Fort Lauderdale who have suffered a variety of life-changing injuries due to someone else's negligence. Such catastrophic injuries include:
Spinal cord injuries
Traumatic brain injuries
Burns
Loss of vision
Loss of limbs
Bone fractures
Florida has a longer statute of limitations for filing claims based on negligence than many other states – four years from the date of the accident. An action for wrongful death must be filed within two years of the death date. There are exceptions to both of these deadlines.
Whether you have been seriously injured or lost a loved one, it is important to discuss your rights with an attorney as soon as possible. Contact a personal injury lawyer in Fort Lauderdale to begin building your case.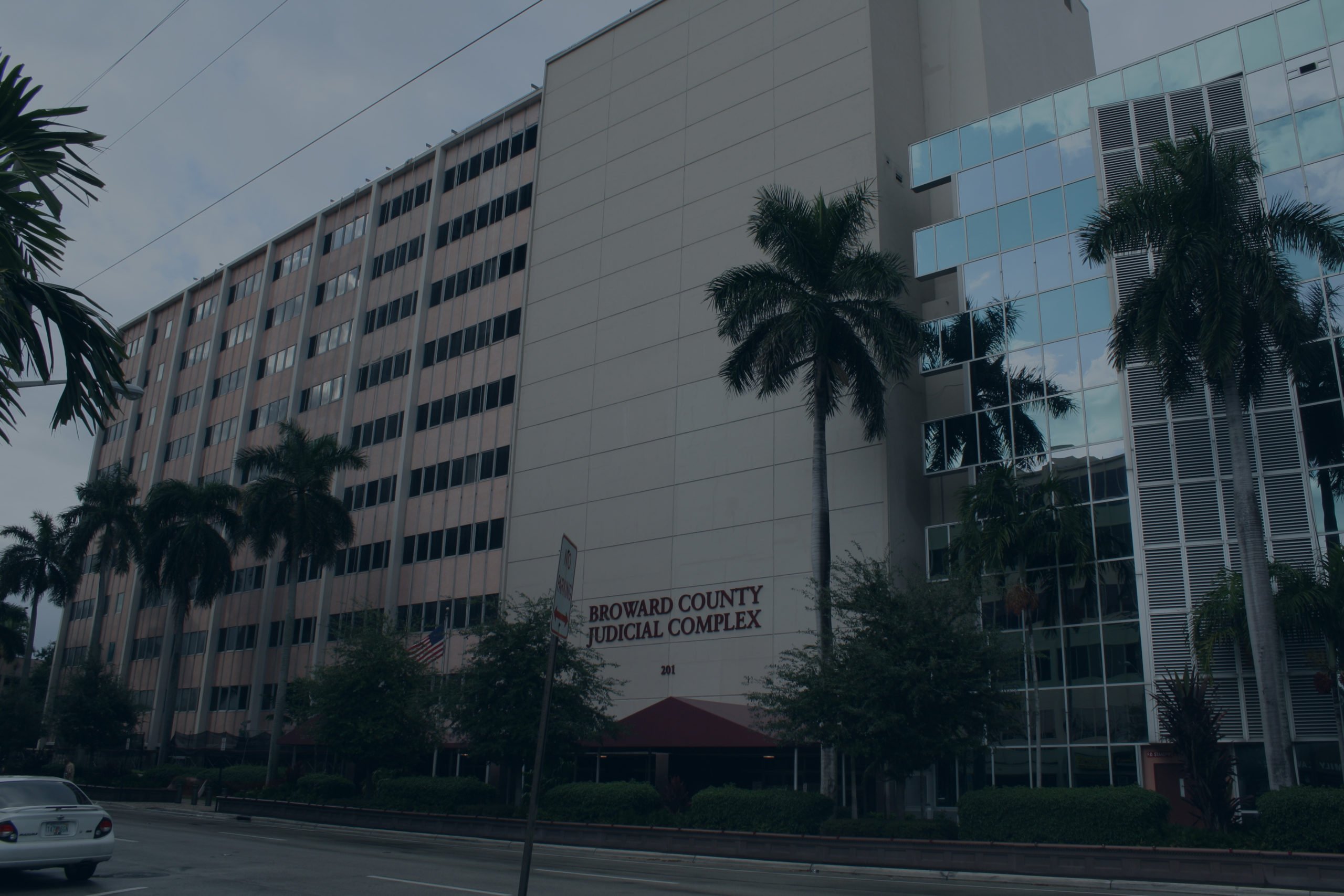 What Damages Can I Recover for Personal Injury?
A monetary award will not fully make up for the losses you experience from an injury or accident. However, recovering financial compensation can help defray many of the costs associated with serious injuries, as well as help you and your loved ones overcome other burdens after the accident.
Compensation may be available for the following damages in your personal injury claim:
Bills and future expenses for medical care
Loss of income
Loss of earning capacity
Out-of-pocket expenses related to your injuries
Pain and suffering
Disability
Scarring and disfigurement
Loss of society and companionship
The exact amount you may be able to recover depends on the specific details of your case. A Fort Lauderdale personal injury lawyer at Kogan & DiSalvo can evaluate your case for free and advise you what constitutes fair compensation.
How Do I Prove Negligence in a Personal Injury Claim?
Your ability to recover compensation for personal injury depends on the evidence you are able to present. If you can, take the following steps after an accident:
Document the scene by taking written notes, photos, etc.
Speak to witnesses who saw you get hurt
Exchange information with the liable party (Ex: If you were in a car accident, get the driver's name, contact information, and insurance information)
Call 911 (some events, such as auto accidents, should be reported to the police as soon as possible; other types of injuries may be documented in reports by fire and rescue workers)
Promptly seek medical attention for your injuries
Each of these steps enables you and your lawyer to determine how the accident occurred. If the evidence supports your claim that the negligence of one or more parties (such as the driver of a vehicle, a property owner, a business, a medical professional, etc.) led to your injuries, your attorney can seek recovery of damages related to the accident.
Our personal injury lawyers often consult experts in various specialized fields to strengthen cases on behalf of their clients. Expert testimony is crucial in claims where the negligence of multiple parties may have caused your injuries, as well as refuting defense arguments that you contributed to the accident.

Are Personal Injury Lawyers Worth It?
Many people who have been injured are hesitant to speak to an attorney. Insurance companies often discourage claimants from seeking legal counsel. A number of myths also surround personal injury law, including that claims take longer when lawyers are involved and that it is expensive to hire an attorney to handle your case.
In reality, however, most clients find that hiring a lawyer is one of the best decisions they could have made after being injured.
The aftermath of an injury or accident is a stressful time. Victims and their families face a number of hardships – physical, emotional, and financial. Amid the challenges of recovery and adjusting to the "new normal," nobody should have to be concerned about the complexities of a legal matter.
At Kogan & DiSalvo, your initial consultation is free. We also handle personal injury claims on a contingency fee basis. This means you pay nothing out of pocket until we reach a settlement or win your case at trial.
By hiring an attorney, plaintiffs in personal injury claims can focus on taking back their lives. Our experienced injury lawyers can answer your questions, provide guidance, and support you in the emotional journey after an accident. We also work on your behalf to obtain the best outcome in your case.
How Do I Find the Right Personal Injury Attorney?
Experience and results are two of the most important factors in choosing a lawyer for your personal injury case. You need to know that the attorney or law firm has handled cases like yours before – and won.
It is also important to have confidence that the lawyers and staff have your best interest at heart. Every member of the team should be courteous, professional, and compassionate. This is a difficult time in your life, and you will need both qualified legal guidance and emotional support.
The personal injury attorney you choose should be willing to go above and beyond to secure a favorable result on your behalf. In some cases, this may involve taking your case to trial.
Many lawyers spend little to no time in the courtroom. When fair compensation for your injuries is on the line, you need an attorney who will not settle for less and has the skills, experience, and tenacity to litigate your case if necessary.
Most of the attorneys at Kogan & DiSalvo are Board-Certified in Civil Trial Law by The Florida Bar. This distinction signals our commitment to superior advocacy and results for our clients.
Anyone who has been injured in a serious accident needs to focus on recuperation and rehabilitation, not fighting with insurance companies. The attorneys at Kogan & DiSalvo know how to deal with insurers and how to get fair settlements for our clients. If an insurance company refuses to offer fair compensation, our aggressive injury lawyers will take the case to court.
If you or a loved one has suffered an injury because of another party's negligence, you need the services of a Fort Lauderdale personal injury lawyer who will review your situation and advise you of your options. Please contact Kogan & DiSalvo by calling (561) 477-9000 today for a free consultation.