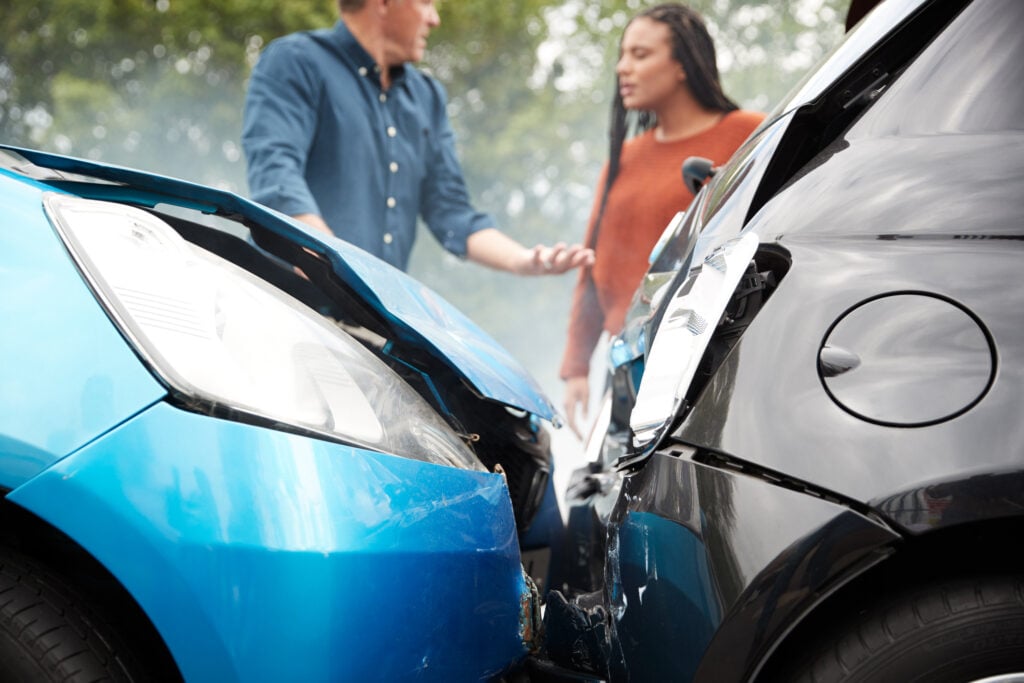 A motor vehicle accident always presents stressful challenges, such as dealing with medical bills and repair estimates, gathering evidence, and other elements of receiving compensation. Moreover, when an at-fault motorist does not have insurance or does not have enough insurance, the ordinarily daunting task of seeking redress is further complicated, though not impossible. 
Although insurance is required in Florida, state officials estimate that around one in four drivers on its roads is not insured. Further, the minimum insurance required may only cover a fraction of the bill.
While the process may be more complicated, an uninsured motorist accident attorney at Kogan & DiSalvo can help guide your case from day one. We can ensure the at-fault party's lack of foresight will not prevent you from collecting compensation. Our car accident attorneys in Boca Raton are familiar with every aspect of collecting a settlement and can advise you on every step forward.

What Qualifies as Uninsured/Underinsured
In Florida, all drivers are required by law to be covered by auto insurance coverage, which includes personal injury protection (PIP) and property damage insurance. However, not everyone obeys this law. Even for those who do comply with the law, they may not have the coverage to compensate you for your personal injuries. Should an accident result in an emergency room visit or significant repairs to a vehicle, this can easily result in bills that are tens or even hundreds of thousands of dollars. With legal minimums that cover only a fraction of the cost of a serious accident, this makes many drivers on the road "underinsured."
Often, a motorist without insurance will also not have the money to pay for the damages, at which point alternative methods of seeking compensation may need to be considered.

Uninsured Motorist Accident Insurance Coverage
Depending on the details of the policy, uninsured motorist coverage will typically cover damages and injuries above what is covered by PIP. In Florida, while it is not required by law, uninsured motorist coverage can offer coverage for you and the occupants of your vehicle if you are involved in an accident with an uninsured, at-fault driver. The minimum uninsured motorist bodily injury coverage that you can purchase is $10,000 per person and up to $20,000 per accident.
Should a motorist not have uninsured motorist insurance, they will still have their PIP coverage, medical insurance to cover medical bills, and the option to sue the at-fault driver. Although PIP coverage is $10,000, it often has a deductible of around $500 – $1,000. So, there will be out-of-pocket expenses before it compensates an injured motorist. While suing the at-fault driver may be an option, whether it is worth it will depend on their financial situation.
Although uninsured motorist coverage is an additional expense in an insurance policy, around 27% of drivers on the road in Florida do not have insurance. Many others have policies that will not adequately compensate a motorist should there be a serious accident. While finances and practical concerns regarding policies will vary broadly from driver to driver, with so many accidents involving uninsured or underinsured drivers on our roads, it is worth considering an uninsured motorist policy. 
Interacting with the insurance company can still be a complicated process where they will often try to settle quickly for a payout that will not cover the full cost of the accident. We recommended that you speak with an attorney before signing any settlement deal.

What Insurance are Florida Drivers Required to Carry
Under Florida law, a driver must have $10,000 in PIP coverage and $10,000 in property liability damage. This requirement increases to $50,000 for property damage, $100,000 per person for bodily injuries, and 300,000 in per-accident bodily injury liability coverage if the driver pled no contest or is found guilty of DUI. 
Driving without insurance in Florida is illegal and can result in the suspension or revocation of the uninsured driver's license. Although driving without insurance is not a crime, driving on a suspended or revoked license is. Despite this, around 1 in 4 drivers in Florida carry no insurance.
What Evidence Can Prove an Uninsured/Underinsured Motorist Accident Claim
Most car accidents have at least some aspects of negligence by an at-fault driver. Negligence is determined by proving:
Duty: there was a duty owed to the injured party
Breach: that there was a breach of this duty
Causation: that this breach of duty caused the injury
Damages: what is the extent of the compensation required to redress the harm caused by the breach of duty
In the case of motor vehicle accidents, the duty owed to everyone on the road is to drive responsibly. The breach would be when a motorist fails to meet this standard. Causation requires showing that the allegedly negligent party was at fault. Damages include vehicle repair, medical bills, rehabilitation bills, lost wages from time out of work, and other costs associated with the accident. 

Wrongful Death Lawsuits
In the case of a wrongful death lawsuit, it can become complex. It involves calculating things like the earnings of that person for their projected lifespan, services that will need to be paid for to cover the loss of the decedent, and several other considerations. This will require collecting evidence and making calculations defined by courts and legislation.
While the details may need to be worked out at trial, it is essential that an injured party get an accurate accounting of how much the accident has cost them to calculate damages. This could include:
Medical records.
Expert opinions or testimony.
Testimony from friends, family, and coworkers.
Prescription records; and
Your own records or testimonials regarding your injuries (preferably recorded while your memory is fresh).
To prove the liability of the at-fault driver, evidence gathered could include:
Witness accounts, preferably taken soon after the accident.
Your own account soon after the accident.
Taking photos of the scene of the accident, including the road conditions, traffic lights and signs, and damage to property or injuries of individuals; and
Returning to the scene to document any conditions that may be relevant that you missed immediately following the accident.
Complicating the matter of damages is that as of 2023, Florida is a modified contributory negligence jurisdiction. If the injured party is found to be more than 50% at fault for the accident, they are prohibited from recovering any damages. The implication of a modified contributory negligence jurisdiction is that you will need to prove that another party was at fault while minimizing your responsibility to come in under the threshold.

How Kogan & DiSalvo Can Help
When the stakes of navigating the legal system are high after a serious accident, it makes sense to speak with an attorney sooner rather than later. A knowledgeable and experienced attorney can inform, guide, and, most importantly, offer context for a car accident settlement or lawsuit.
These cases can be complicated matters at difficult times. However, consulting with an uninsured or underinsured motorist accident attorney at Kogan & DiSalvo will help. We can provide the context to understand what your claim may be worth, the process of moving forward, and an informed opinion on when a settlement or lawsuit may be suitable for you and your family.