Under the Florida Wrongful Death Act (Fla. Stat. § 768.19), if an individual's death "is caused by the wrongful act, negligence, default, or breach of contract" of another individual or organization, the family of the deceased can file a lawsuit to seek compensation for the death. While a lawsuit cannot bring back a family member, legal compensation for a loved one's untimely passing can help with final expenses and continue to provide the support that others have been dependent on.
If your family has been struck by tragedy, and you lost a loved one due to someone else's negligence, an experienced Boca Raton wrongful death attorney can provide invaluable guidance and support. The law firm of Kogan & DiSalvo understands that the unexpected loss of a family member is devastating in its own right.
For many relatives, pursuing legal action seems like a burden. However, litigation against negligent parties can be an effective remedy to bring closure and justice. While a financial settlement can't erase the passing of a father, a spouse, or a mother, this compensation can offset the hardships that may shape your future.
Not sure of your rights to compensation? Reach out for a free consultation with a personal injury lawyer who excels in Southeast Florida wrongful death cases. Our attorneys appreciate the gravity of these cases and provide compassionate advocacy to achieve a swift and favorable resolution. We are ready to listen to your story, field questions, and provide clarity regarding the best steps moving forward. And there is no charge for exploring your legal options during the initial case evaluation. En Español.
Causes of Wrongful Death
Some of the most common causes that warrant the attention of a wrongful death attorney in Boca Raton are:
Motor Vehicle Accidents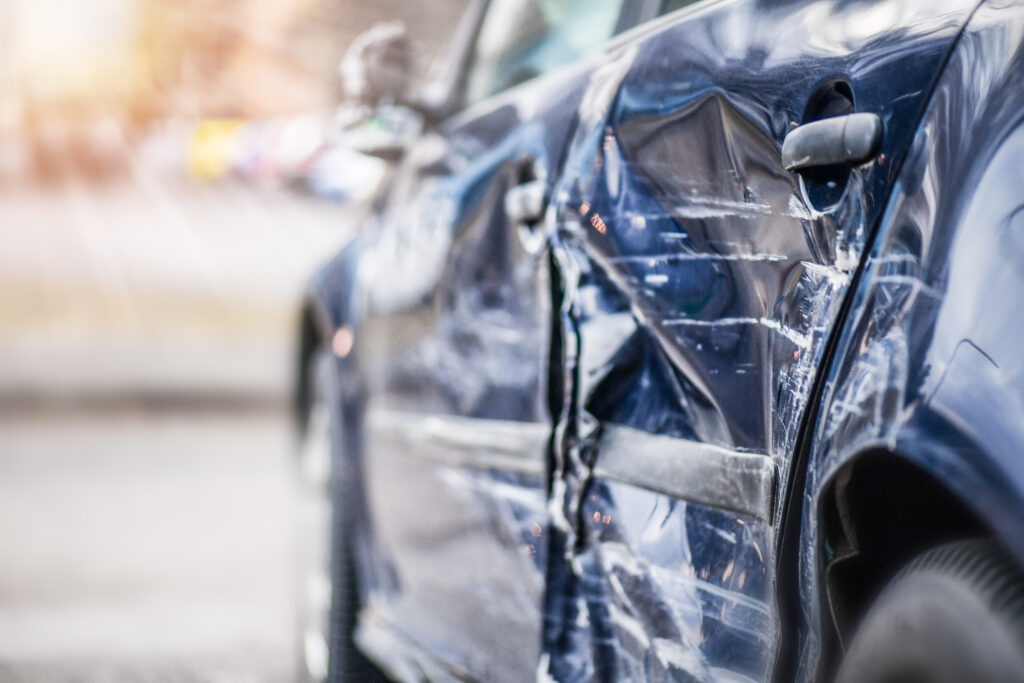 Motor vehicle crashes, including car accidents, truck accidents, and motorcycle accidents, are the leading causes of death in the United States. Every year, thousands of innocent lives are lost on Florida roadways, but not all accidents, even those that result in fatalities, are eligible for a wrongful death case. Laws regarding traffic violations, cell phone use, and drinking while driving have been enacted for a reason. Also, truck drivers must abide by specific hours of service to ensure they get adequate rest between long shifts.
If a close family member is killed in an accident caused by another's wrongdoing or negligence, this could warrant a wrongful death claim. Here in Palm Beach County, some of the top causes of fatal accidents leading to litigation involve distracted driving, speeding, intoxication, and excessive fatigue. The sudden death of a loved one in a motor vehicle accident is not something you should handle alone. If negligence is suspected, it pays to enlist a wrongful death attorney Boca Ratonresidents trust. Our veteran legal team has the skill to hold liable parties accountable and seek redress to help your family move forward.
Dangerous Property Conditions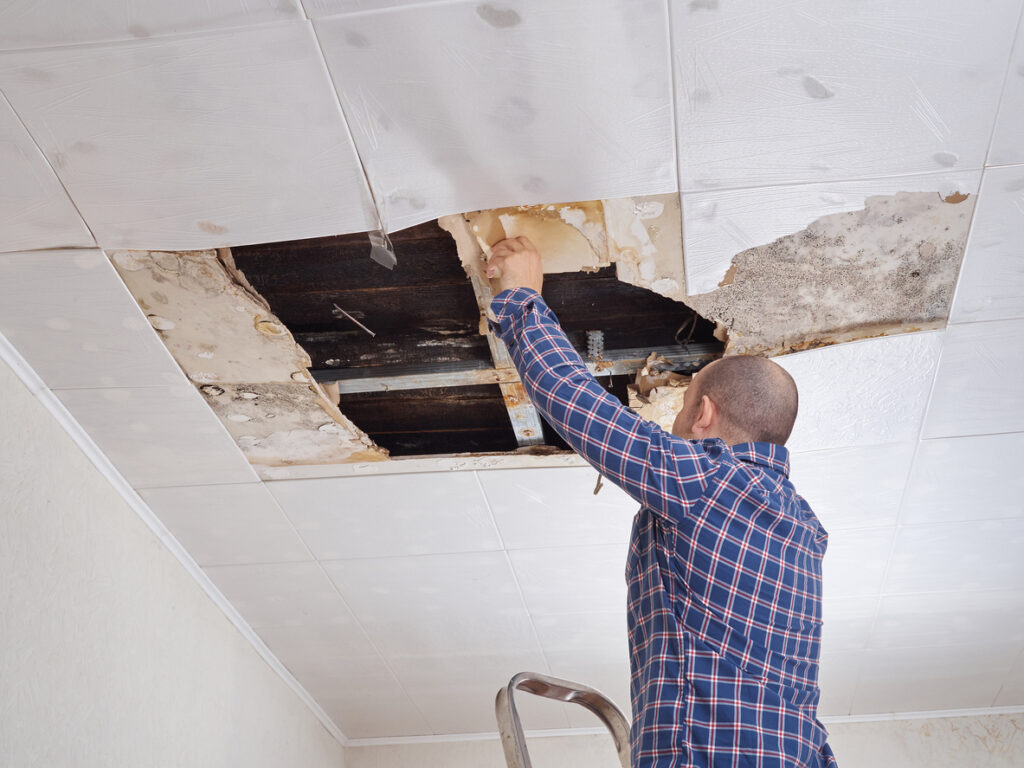 Under theories of premises liability, property owners and business owners are responsible for keeping their property safe for anyone who comes to visit, whether it is personal or business related. This is a legal duty to ensure premises are reasonably safe and free of hazards. It applies to commercial and public establishments like shopping malls, theaters, restaurants, golf courses, parking lots, theme parks, office buildings, and other places where visitors could be injured.
A property owner or operator is obligated to conduct routine inspections of their premises to identify and remedy potentially dangerous conditions. If the owner is aware of a hazard, such as a broken stair tread or change in flooring elevation, they have a duty to either correct the problem or notify patrons of its existence.
Premises liability wrongful death claims can arise from:
Fires and a lack of smoke detectors or extinguishers
Swimming pool drowning and accidents
Exposure to harmful chemicals
Animal attacks and dog bites
Fatal fall or injury caused by negligent maintenance
Structural collapses such as railings and porches
Medical Malpractice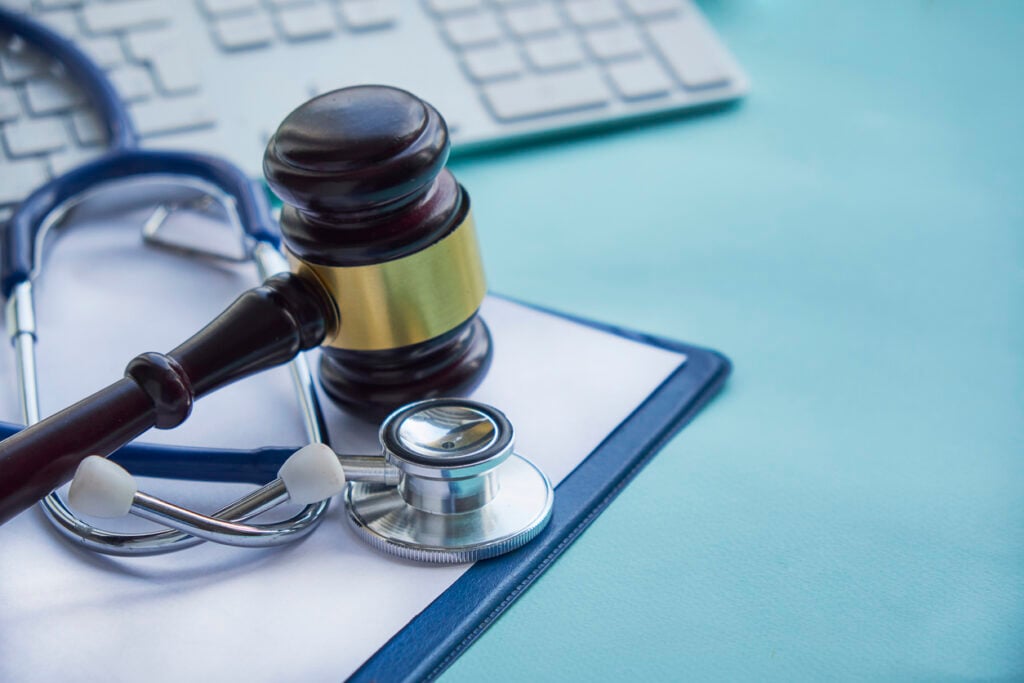 If the wrongful death resulted from medical malpractice, a claim might be brought against the negligent healthcare provider, clinic, or hospital. Both hospitals and individual medical practitioners can be sued for wrongful death, depending on the unique circumstances of the case. It's no secret that medical mistakes are among the leading causes of accidental deaths. Surgical errors, medication mistakes, and misdiagnoses claim the lives of many Floridians every year.
Suppose it can be proven that the healthcare professional or medical institution failed to perform duties in accordance with the accepted standard of care, and that this breach resulted in the premature death of a loved one. In that case, there is a valid claim for wrongful death damages. However, the state's highly contested Wrongful Death Act limits who can sue for damages and the amount of compensation that can be recovered.
Accidents in the Workplace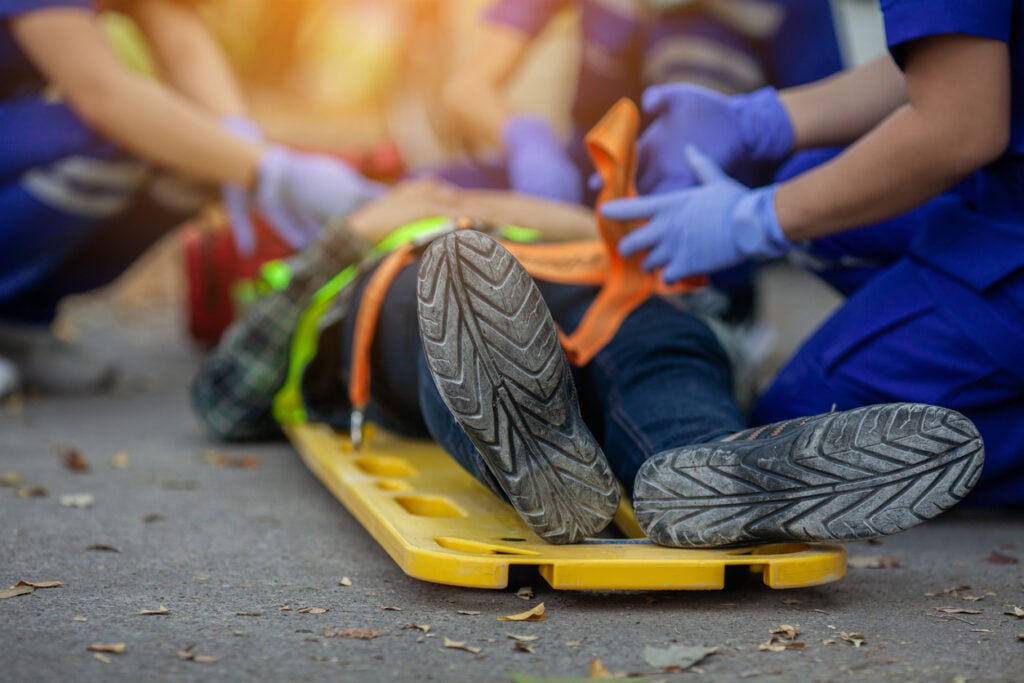 Like motor vehicle crashes, workplace accidents can have debilitating outcomes that may ultimately result in death. According to the Bureau of Labor Statistics, slips, trips and falls, and accidents, where workers are struck by equipment or heavy objects, are the most common causes of workplace fatalities in the U.S. Workers are also killed by toxic exposure, transportation accidents, and incidents where machinery and equipment were faulty or negligently maintained.
Learn more about suing for a deadly workplace accident by speaking with a Boca Raton wrongful death lawyer.
Bicycle Accidents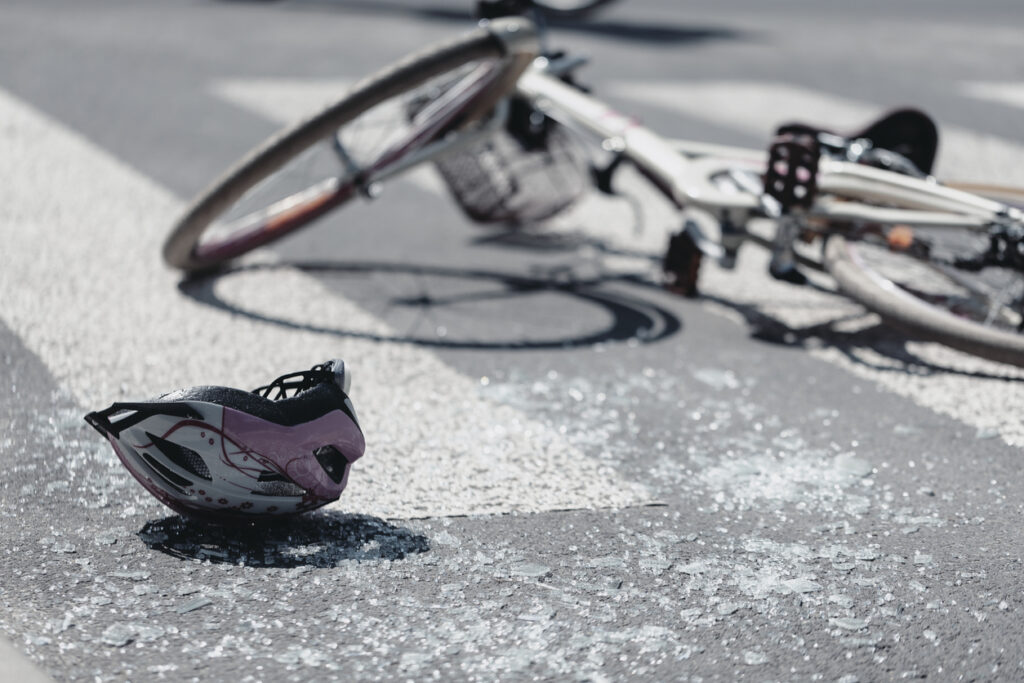 With its temperate climate, the Sunshine State is a haven for outdoor activities, and cycling is no exception. Unfortunately, between 100-200 bicyclists are killed every year by negligent motorists. Recent data indicates that Florida is the most dangerous state in America for bicyclists. Some of the common causes of deadly bicycle accidents in Palm Beach County include aggressive driving, inattentive driving, and speeding.
A bicyclist who is struck and killed because a driver was texting, or failed to maintain a safe distance deserves justice, and our attorneys are well-versed in these types of wrongful death claims.
Construction Accidents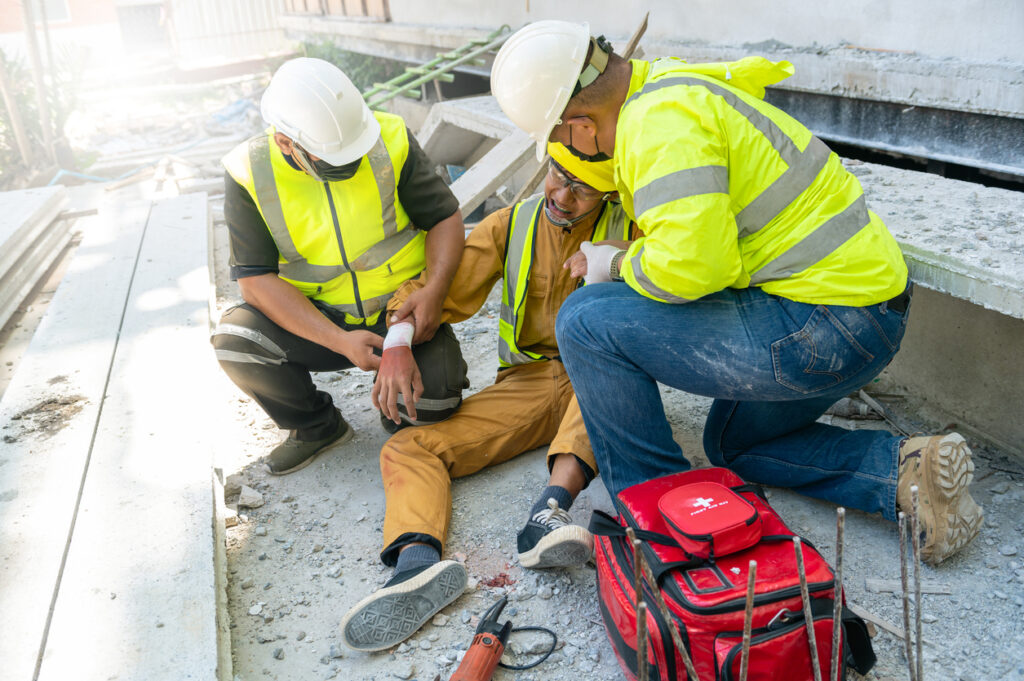 Statistics show that the construction industry has the highest workplace fatalities in Florida. Falls are the leading cause of construction worker deaths in the state–more than 30 percent. Scaffolding accidents, crane accidents, and falling debris are just some of the many hazards facing laborers in this risky sector.
Often, contractors and building owners take short cuts to save money. Any violation of safety standards can give rise to liability if a worker is injured or killed. Our attorneys will investigate if the wrongful death of a loved one was caused by unsafe working conditions, defective machinery, or lack of proper safety equipment.
Pedestrian Accidents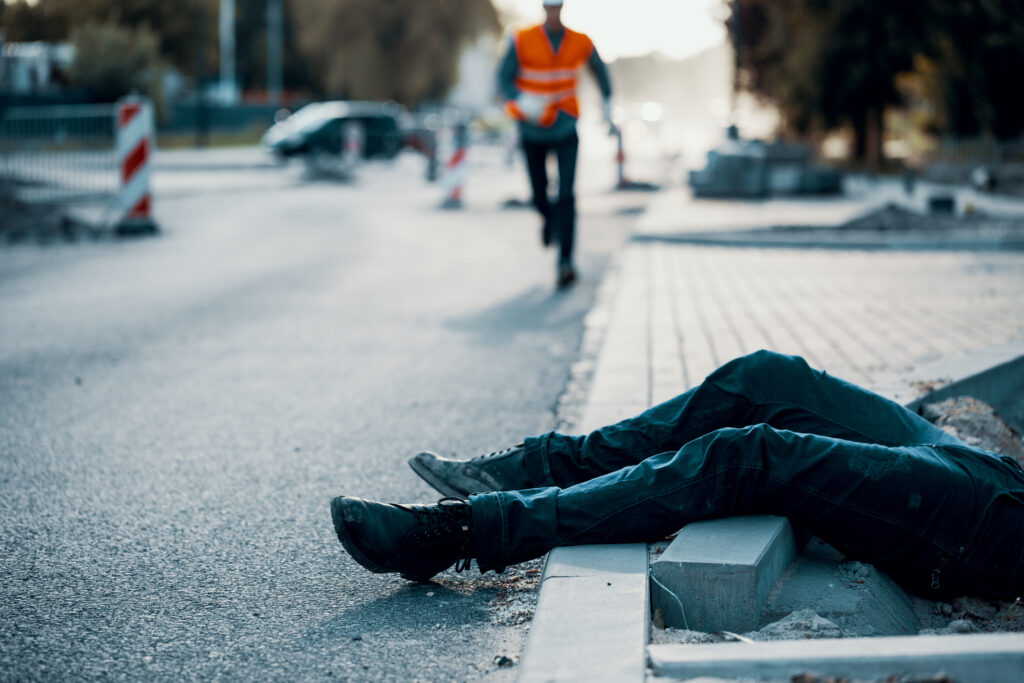 According to the National Highway Traffic Safety Administration, Florida has the second-highest number of pedestrian fatalities. Between 2010 and 2019, more than 1,675 pedestrians were killed in South Florida. Authorities blame the rise in pedestrian accidents on inattentive motorists, who are often glued to their smartphones despite statewide legislation.
A pedestrian wrongful death claim may be merited when the tragedy was caused by a driver who was speeding, failed to yield, intoxicated, or distracted. Speak to an experienced car accident lawyer about your rights to pursue a wrongful death claim.
Nursing Home Abuse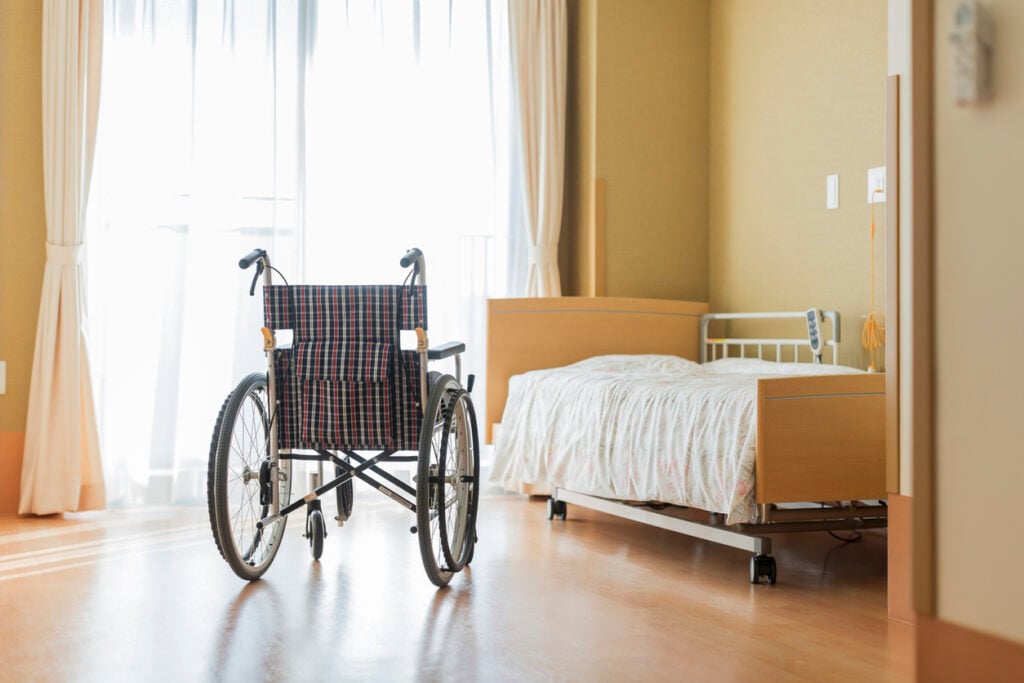 Nursing homes and other long-term care facilities have a legal obligation to provide proper care to keep residents safe. When staff members, contract workers, administrators, or owners are negligent in this duty, and their actions or inaction cause injury and death, they may be named defendants in a wrongful death claim. If an investigation shows that a lack of fall prevention, medication errors, malnutrition, or a failure to treat a medical condition caused fatal complications–eligible family members can take legal action by filing a wrongful death lawsuit.
Slip and Fall Injuries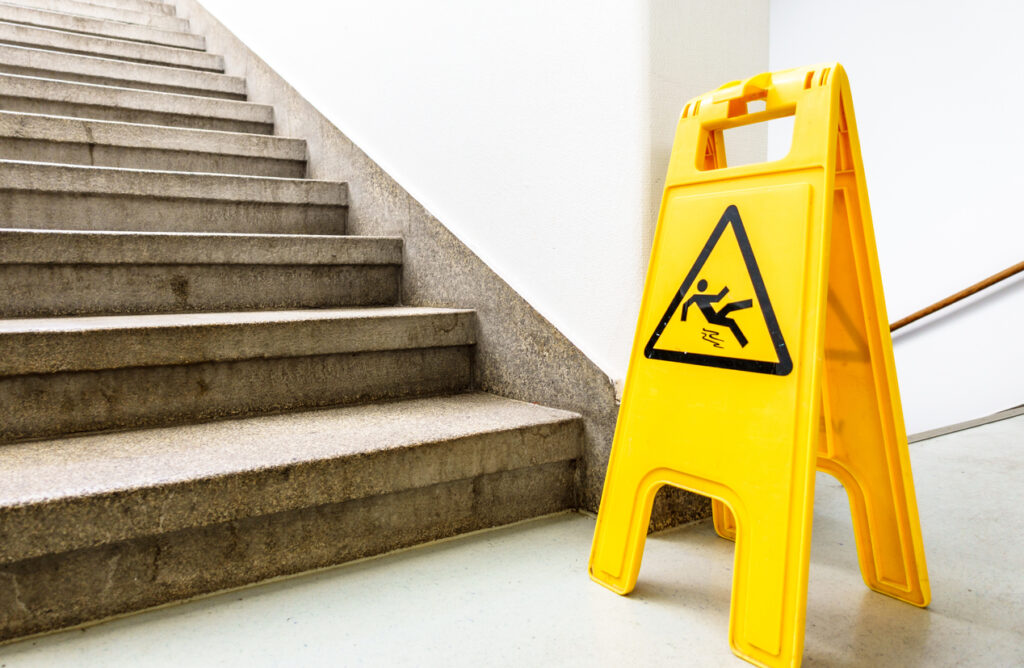 Falls are the number one cause of injury-related death for adults aged 65 and over. Whether they take place on public or private property, slip and falls can lead to broken bones, spinal cord damage, and traumatic brain injury, along with staggering medical bills. In addition, pelvic and hip fractures may require hospitalization. Since the elderly tend to recover more slowly, prolonged immobility, respiratory infections, and other potentially fatal complications can arise.
A slip and fall injury can bring a wrongful death claim if it can be proven that the property owner's negligence caused the accident and that those injuries resulted in your loved one's death.
Defective Drugs or Products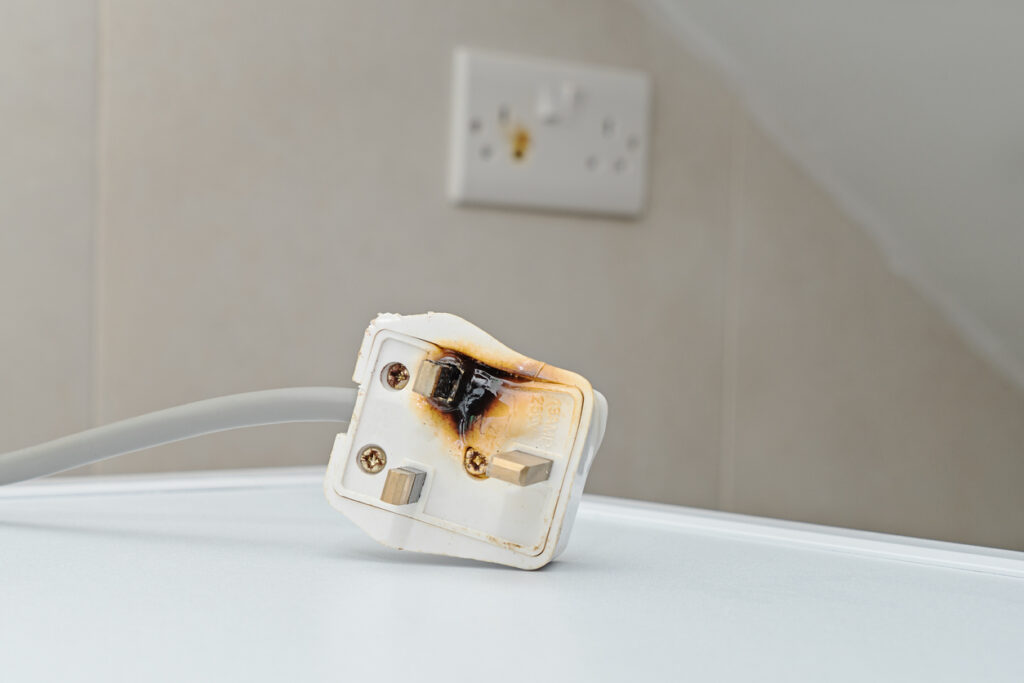 Negligence on the part of a manufacturer, distributor, or seller of a defective consumer product or drug that leads to death can give rise to legal action.
Our legal team can assist with wrongful death actions arising from:
Dangerous pharmaceuticals that were sold with insufficient warnings about potential side effects and risks
Defective medical devices such as hernia mesh, implants, cardiac pumps, and artificial joints
Faulty auto parts such as tires, seat belts, brakes, and airbags
Dangerous children's products, including toys, cribs, and furniture
Defective household items and electronics
Filing a Wrongful Death Claim

Family members may seek compensation when a loved one has passed away due to another party's negligence or breach of duty. Typically, the person filing the claim must be a blood relative such as a parent or child. Spouses can also file a wrongful death claim, as can adopted children.
With so many blended families today, it can become confusing as to who is eligible to file a wrongful death claim and who is not. Therefore, it is essential to speak to a wrongful death lawyer in Boca Raton who will be more familiar with who is eligible to make a claim.
Although wrongful death claims often stem from the same types of negligence involved in personal injury lawsuits, the time limit for seeking legal action is much shorter. In Florida, you have two years from the date of the decedent's passing to file. If the claim is not filed before the statute of limitations expires, the personal representative of the estate will lose the right to pursue compensation.
During this time of grieving and loss, our wrongful death attorneys can handle every aspect of your case, ensuring procedural and deadline requirements are met, protecting your interests, managing all communications with insurance companies, and advocating for a fair settlement or court award.
Proving Negligence in a Wrongful Death

To win a wrongful death claim, the plaintiff (the one bringing the charges) must prove that the deceased passed away due to someone else's negligence or wrongdoing.
This involves four components:
The defendant (the one being accused of wrongful death) had a responsibility to the deceased, whether that was caring for them properly in a hospital, or driving responsibly for the safety of other drivers
The defendant did not live up to that responsibility, breaching their duty of care or breach of contract to the plaintiff
That breach caused the wrongful death of the deceased
The deceased's family members have suffered emotionally or financially
Proving a wrongful death case can be difficult, and the defendant's lawyers are going to try to find any loophole to protect their own client. At Kogan & DiSalvo, our attorneys have a proven track record of success handling complex wrongful death actions in Florida. We apply extensive knowledge of case law and work with leading experts who can prove the cause of your loved one's untimely death.
The Stages of a Wrongful Death Suit

The following is a basic overview of the stages of filing a wrongful death lawsuit in Florida:
Reach out to a wrongful death attorney to discuss the circumstances of your loved one's passing.
A personal representative of the estate is named
Independent investigations into the accident and injuries that caused the wrongful death. Persuasive evidence is collected to identify the person or parties responsible for the death and the available insurance coverage.
The defendant is served a letter outlining allegations and monetary demands
A formal civil complaint is filed
Next is the fact-finding stage, known as Discovery. During this time, both plaintiffs and defendants request information to understand their strengths and weaknesses. In the case of a defective product, an FDA recall notice may be used as evidence. In a deadly car accident case, surveillance footage and cell phone records are often useful. Our attorneys will comb over medical records and work with top-tier experts whose testimony can prove negligence and establish the extent of losses sustained.
Arbitration or settlement negotiations usually take place as most wrongful death lawsuits are resolved without a jury trial. Learn more about how long it may take to resolve a wrongful death case in Florida.
When a lawsuit is settled, the defendant's insurers will send a check to your legal counsel. Your lawyer will then deduct their fees and other legal expenses per their contractual agreement and pay the remaining funds to the survivors.
If a settlement is not agreed upon, both sides will engage in exhaustive trial preparations
Once the trial date arrives, both sides present their case before a judge or jury, who will render a decision.
Who Can Recover Damages in a Wrongful Death Claim

The law allows the decedent's personal representative to file a wrongful death claim on behalf of the survivors and estate. The Florida wrongful death statute qualifies the following family members as "survivors":
The spouse of the decedent
The parents of the decedent
The children of the decedent
Blood relatives who partially depended on the decedent for financial support, including adopted brothers and sisters
Exactly how does a wrongful death settlement get divided up in the state of Florida? It depends on the surviving relatives' relationship to the decedent, and other factors. Learn more about the division of wrongful death settlement distribution awards.
Types of Wrongful Death Damages in Florida

Survivors of the decedent are entitled to recover economic and non-economic damages in a wrongful death claim. As your legal representative, it is our goal to maximize your compensation for:
Funeral and burial expenses
Medical expenses that were incurred from the negligent act
Lost wages and benefits that the decedent would have earned
Lost net accumulations to the decedent's estate
Physical and mental pain suffered before the decedent's death
Mental and emotional distress suffered by the grieving survivors
Value of lost services and support provided by the decedent
Loss of companionship and protection
Punitive damages, also called exemplary damages
Does Florida Cap Wrongful Death Compensation?

Every state has its own statutes regarding the amount of damages that survivors can claim in a wrongful death suit. Florida does not limit the amount of economic or non-economic damages that a decedent's estate and survivors can obtain.
Difference Between a Wrongful Death Claim and a Survival Action

A wrongful death claim is filed on behalf of the surviving family who brings their own legal claims for lost parental support, emotional distress, and loss of financial contribution, among other damages. By contrast, a survival action is filed on behalf of the deceased. In many situations, accidental injuries do not cause immediate death, and the decedent incurs significant medical expenses before they pass away.
This type of lawsuit seeks damages for the pain and suffering the decedent incurred before their death. In essence, it is suing for compensation that the deceased would have claimed had they survived their injuries. This compensation, if awarded, is then distributed to the decedent's estate. People named in the decedent's will or trust are the only people eligible to receive damages from a survival action.
Our legal team will review the circumstances of your claim and determine eligibility to file a wrongful death or survival action–or both.
How Much Does It Cost to Hire a Lawyer?

At Kogan & DiSalvo, our wrongful death attorneys offer their services on a contingency basis. Under this arrangement, clients are not asked to pay upfront legal expenses. If a favorable settlement or verdict is reached, our legal fees and costs are deducted from this payout.
Contact a Boca Raton Wrongful Death Attorney

In Florida, family members only have two years from the date the deceased passed away to file a wrongful death claim.
For this reason, it is important that if you have lost a loved one, and you believe it was a wrongful death, to contact Kogan & DiSalvo without delay. Time could be running out, and an experienced wrongful death attorney can help get you the compensation you and your family deserve.