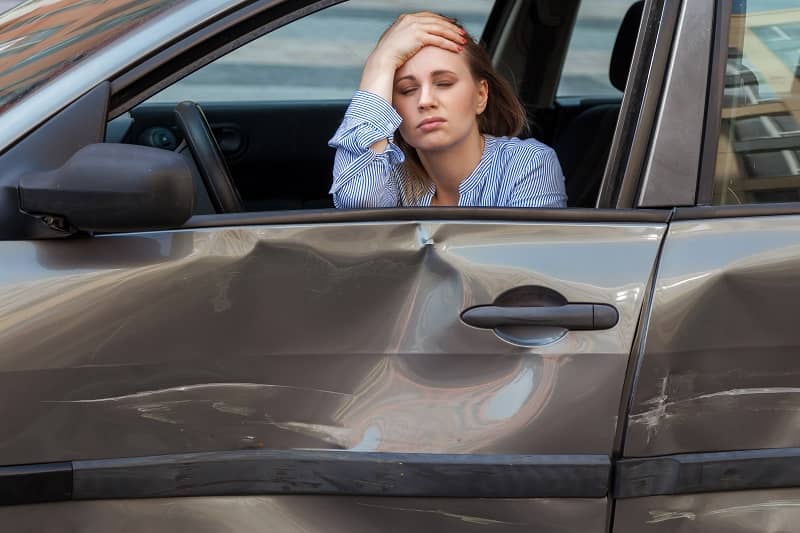 In most cases, the law requires you to report a car accident to the police. The more serious it is, the more likely you have to report it to law enforcement–especially if an accident results in bodily harm or significant property damage.
It is also essential to seek out legal counsel after your crash. A Boca Raton car accident lawyer from Kogan & DiSalvo can advise of your legal rights following a collision. Our veteran attorneys are well-versed in Florida's negligence laws and have a proven track record of outstanding settlements and verdicts. Our goal is to help clients get their lives back on track with minimal disruption or inconvenience.

Filing a police report is often required under the law
As noted, when specific criteria are met, it is necessary to notify the police of a motor vehicle accident. The responding officer will generally fill out and submit a Florida Traffic Crash Report. Meeting one of the four following conditions makes it necessary to file a report with the police:
Death or injury. The most common situation where filing a police report is necessary is when a party to the accident suffered a bodily injury or there is a fatality.
Significant property damage. Property damage alone might not be enough to require you to report an accident to the police. To qualify, a vehicle must be so damaged it is inoperable.
Leaving the scene. Any time a crash involves a party that leaves the scene without providing their information to the other driver, it is necessary to notify the police.
Commercial vehicles. The rules for reporting commercial vehicle accidents differ from collisions between passenger cars. You must always report accidents involving commercial vehicles to the police.
Outside of these specific incidents, there is no need to report an accident to law enforcement. It should be noted, however, that a large portion of vehicle accidents fall into one of these four categories. Therefore, it is often better to be safe than sorry and report an accident.

Why filing a report is often in your best interest
Mandatory or not, there are reasons it could be in your best interest to notify the police after a crash. You guarantee that a formal record will be made of the collision. The information included in this report is usually invaluable should you file a personal injury lawsuit.
First, a police report identifies all of the relevant parties. This includes essential information about the other driver and potential witnesses to the crash. For this reason alone, having the police respond and collect this information is beneficial.
Next, a police report also locks the other driver into the story they tell the responding officer. This is important, given that the lack of a formal record could leave the other motorist an opportunity to alter their version of the crash—or deny being in an accident.
The police report cannot be used as evidence at trial. However, it is still a valuable document that could strengthen your personal injury case. Insurance adjusters often make settlement offers based entirely on the contents of it. This means getting your side of the story into the report could help you prevent a trial.

Contact us for a free consultation
Talking to an attorney is one of the most important steps you can take after an accident if you are filing a car accident lawsuit. When you need a full-service law firm that takes cases on a contingency basis, you can depend on the team of Kogan & DiSalvo. We are here to help you pursue a financial award based on the extent of your losses. Reach out to us for a free consultation.