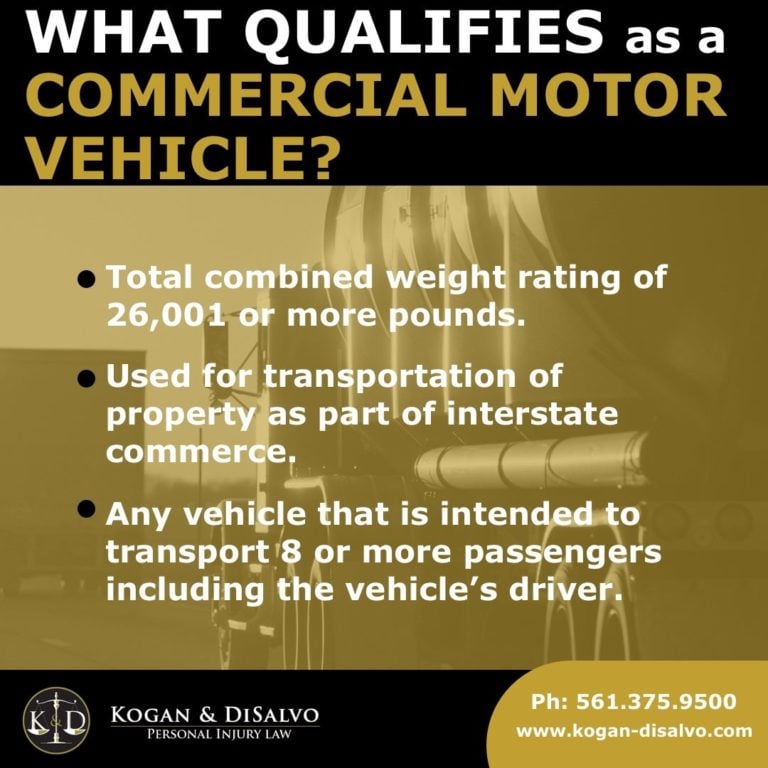 What Qualifies as a Commercial Truck in a Truck Accident?
Categories:
Every accident is different. Most people, when they think of a truck accident, think of semi trucks. However, that may not always be the case. When you've been in a truck accident in the Boca Raton area, you need an experienced legal team that knows when the other vehicle involved in your crash can constitute as a commercial motor vehicle—which can be the key in your case to determine if you need to sue the driver or a company.
What is a Commercial Motor Vehicle (CMV)?
According to the Federal Motor Carrier Safety Regulations, a CMV is a vehicle that has a total combined weight rating of 26,001 or more pounds, and is used for the transportation of property as part of interstate commerce.
However, there are other defining traits of a CMV, including:
Transportation of Passengers- This includes any vehicle that is intended to transport 8 or more passengers including the vehicle's driver.
Transportation of Hazardous Materials- Trucks in this category can be transporting hazardous materials such as gasoline, milk, oil or any other substances that can cause environmental harm.
Gross Vehicle Weight Rating- This is a sub-law that allows for the inclusion of a towed trailer weighing more than 10,000 pounds when calculating the gross vehicle weight rating.
By these rules, a CMV could include a pickup truck towing a trailer, garbage truck, large passenger van, semi trucks and other similar vehicles.
If you or any of your loved ones have been injured or killed in a truck accident in the Boca Raton area, call the lawyers at Kogan & DiSalvo Personal Injury Attorneys. We proudly serve clients in the Boynton Beach, Stuart and surrounding Florida areas.