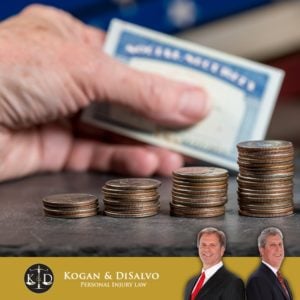 Since its creation, the Social Security Administration has been crucial to the livelihood of millions of Americans who are retired and disabled, as well as the spouses and children of beneficiaries who have passed away. The U.S. Social Security Administration is a complicated system with a bureaucracy of over 65,000 employees. When its beneficiaries have issues with its body of laws, the services of an experienced Boynton Beach social security lawyer may be necessary. A professional Boynton Beach injury lawyer can aggressively represent you in court to fight for the benefits you are eligible to receive. Call our office today at (561) 375-9500 for your free case evaluation.
Eligibility Disputes in Social Security Claims

Several types of disputes can occur with the Social Security Administration regarding your benefits. Eligibility disputes remain the most common issue that potential beneficiaries face, and not everyone is eligible for social security payments. Applicants for social security benefits must be at least 62 years old, though payments increase significantly once a beneficiary reaches age 65 or older.
Workers usually need to have paid into the FICA fund for 10 years, and spouses are eligible to receive the payments when their partner dies. Marriage partners who have worked for 10 years are eligible for retirement and also dependent benefits, but a couple may only receive the benefit that pays the highest amount. Non-citizens who fall within certain classifications may be eligible if they have met all of the eligibility requirements.
Incorrect Benefit Payments

About 60 million Americans receive social security benefits every month. Sometimes mistakes happen and social security payments are lower or higher than the correct amount due to human or computer errors. Incorrect payments may also occur because of errors made by the beneficiary by failing to update life changes, such as a death in the family or relevant income increases. A dedicated Boynton Beach social security lawyer could assist those who are receiving an unfair amount of compensation by using their years of experience to offer aggressive legal representation in court.
Survivor Benefits

In mid-2017, the Social Security Administration's inspector general reported that more than 100,000 survivors of social security beneficiaries have not received everything for which they are entitled. If a deceased individual claimed benefits before age 65, this could potentially reduce benefits that their surviving spouse would be eligible to receive. However, the Social Security Administration is capable of incorrectly calculating the date for starting benefits, which can reduce the number of benefits that a surviving spouse should be entitled to. A talented Boynton Beach social security lawyer can fight for individuals who have had their start date incorrectly calculated, and contest their current compensation amount in court.
Contact Our Boynton Beach Social Security Lawyer Today

Those who are experiencing any of the above issues with the Social Security Administration should reach out to the skilled Boynton Beach social security lawyers at Kogan & DiSalvo as soon as possible. We can answer your questions and help build a strong case. Contact our Boynton Beach social security lawyers today to receive your free consultation.