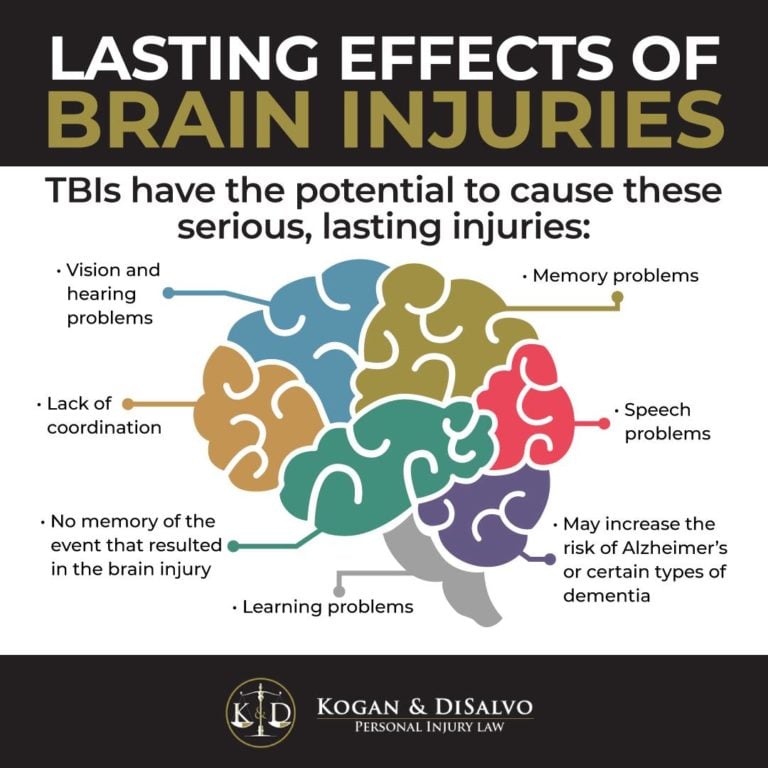 Lasting Effects of a Brain Injury
Categories:
The most severe traumatic brain injuries can result in long-term cognitive, behavioral and physical disabilities. More than 5 million Americans who have suffered traumatic brain injury need assistance performing daily activities, according to WebMD. Whether a brain injury causes lasting injuries depends largely on how severe the injury was and how long the person remains unconscious after the trauma. TBIs have the potential to cause these serious, lasting injuries:
No memory of the event that resulted in the brain injury
Learning problems
Memory problems
Speech problems
Vision and hearing problems
Lack of coordination
May increase the risk of Alzheimer's or certain types of dementia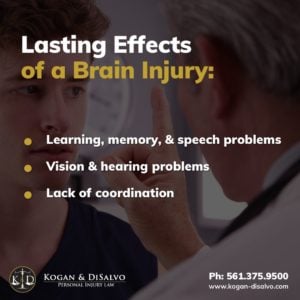 These devastating consequences can alter the course of your life and livelihood. The experienced and compassionate brain injury attorneys at Kogan & DiSalvo Personal Injury Attorneys will fight on your behalf. You deserve compensation to help you and your family deal with the consequences of the brain injury, such as the ongoing expenses for medical, rehabilitative and in-home care. For your free case evaluation with our experienced lawyers, please call us today.