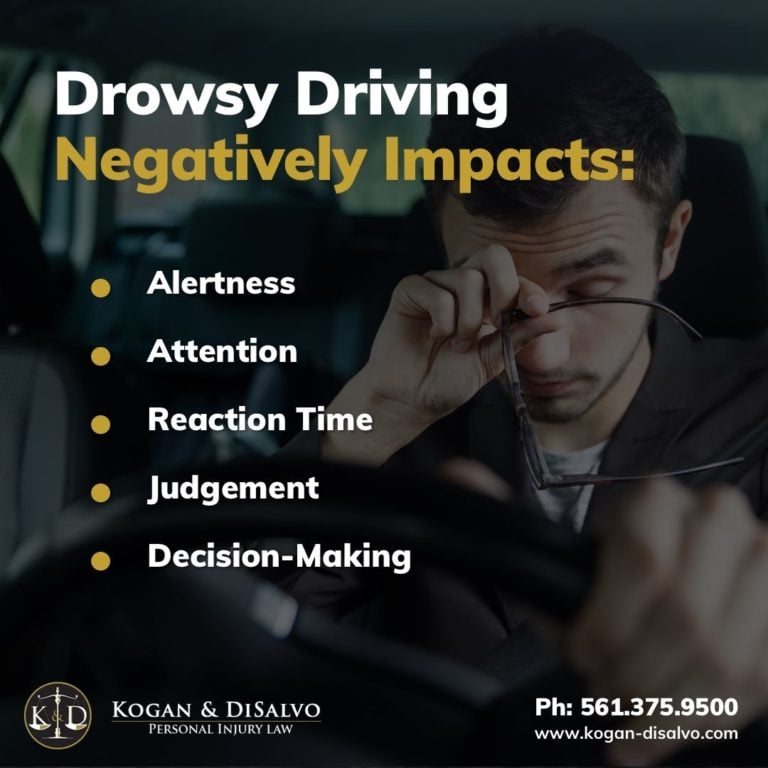 More People Than You Think Are Driving While Drowsy
Categories:
Most Americans have long days. You may go 17, 18, even 19 hours between waking up and going to sleep. The lack of sleep can catch up to you, making it difficult to work effectively and to stay alert, which can dramatically affect the way you drive. New research has revealed that, by their own admission, 60 percent of Americans have driven while drowsy at least once in the past year. Drowsy driving can be a contributing factor to catastrophic motor vehicle accidents.
Drowsy driving is not dangerous only because of the risk of falling asleep at the wheel. Although nodding off is certainly a risk, drowsy driving also negatively impacts the following:
Alertness
Attention
Reaction time
Judgment
Decision-making
Drowsy driving can cause mental impairment similar to the effects of alcohol. Just as would be the case if you were driving after consuming alcohol, driving while you are tired makes it difficult to perform the tasks involved when you get behind the wheel.
According to the National Highway Traffic Safety Administration, more than 7,000 people have died in accidents involving drowsy driving over the past decade.
To find out if you have a case to pursue compensation for accident-related injuries in Boca Raton or any of the surrounding areas in Florida, please call Kogan & DiSalvo Personal Injury Attorneys for a free case evaluation.
Sources:
huffingtonpost.com/arianna-huffington/end-drowsy-driving_b_9615904.html
nhtsa.gov/Driving+Safety/Drowsy+Driving