I've Just Been Injured in an Accident, Do I Need an Attorney?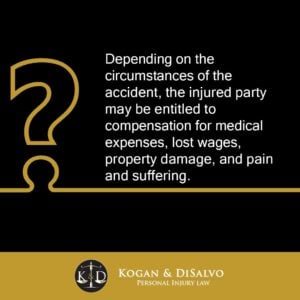 It is absolutely important to talk to a lawyer if you or a loved one has been injured in an accident. Depending on the circumstances of the accident, the injured party may be entitled to compensation for medical expenses, lost wages, property damage, and pain and suffering.
Talking to an accident lawyer can 1) answer all your personal injury questions, 2) help you determine if you have a claim, 3) explain your rights and review your options with you, 4) protect your rights if you have a claim, 5) provide experienced legal advice about your best course of action, 6) help you avoid doing or saying anything that could jeopardize your case, 7) help you deal with insurance companies, 8) prevent you from accepting a settlement offer that is not in your best interest, 9) represent you in a lawsuit including gathering all documentation, interviewing witnesses and providing expert medical, legal and financial testimony, and 10) obtain the maximum compensation for your injury.
Our Florida personal injury attorneys can help you understand the process of filing a claim and be by your side throughout the process. Please call us today at (561) 375-9500 for a FREE consultation about your accident. We can meet in our office, or we can come to you.