2020 Scholarship Recipient: Tia Scott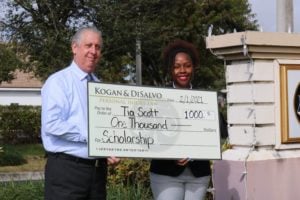 I am honored to have been selected as the 2020 recipient of the Kogan & DiSalvo Modern Citizen Scholarship. Receiving this scholarship during such hard times as The COVID 19 pandemic is a prayer answered from GOD. These funds will be utilized at Florida International University as I continue my education into graduate school. Once again THANK YOU Kogan & DiSalvo for this remarkable opportunity.
2019 Scholarship Recipient: Anneke Sara Craig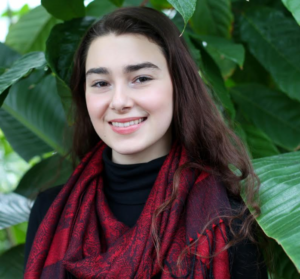 Originally from Richmond, Virginia, Anneke is a sophomore at Mount Holyoke College majoring in Critical Social Thought with a Nexus in Law, Human Rights, and Public Policy and a minor in Spanish. Her internship experiences with Voices for Virginia's Children, Projects Abroad's Human Rights Program in Córdoba, Argentina, and the Boston Area Gleaners have inspired her passion for public policy research, analysis, and advocacy. After graduation, she intends to seek out a career in state or federal policy work. In her spare time, Anneke fences competitively for the Mount Holyoke College Fencing Team, hikes in state and national parks, paints, and explores New England with her friends.
Reaction Statement: "I am so thrilled and grateful to be the recipient of the Kogan & DiSalvo Justice in the Law Scholarship! The process of researching and writing my essay, which addresses the challenges that environmental advocates must face as they engage in civil procedure, was thought-provoking and fulfilling. While the subject matter of my essay is very serious, I do not feel disheartened: rather, I feel motivated to study hard and learn all that I can, so that I can also participate in the struggle for environmental equity and justice. Thank you, Kogan & Disalvo, for this opportunity!"
2018 Scholarship Recipient: Antonio Pasos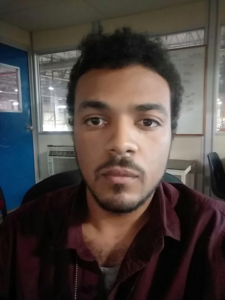 My name is Antonio Pasos. I am 26 years old and a native to United States Midwest Region. I have been accepted as a student of the University of East London, with the intention of studying Criminology as well as Criminal Justice and Law.
Reaction Statement:
"I am overjoyed and very grateful to the Kogan and DiSalvo Law Firm for electing me worthy of their Personal Injury Law Autonomous Vehicles Scholarship. The funds from this scholarship will be a great asset to me in furthering my education."