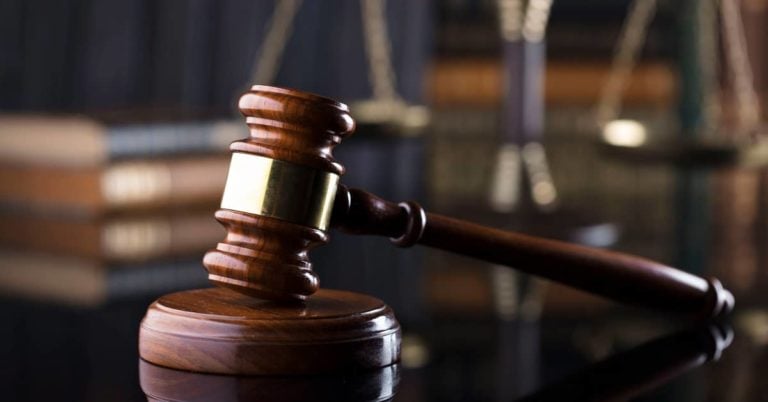 What Is a Board-Certified Civil Trial Lawyer?
Categories:
If you are looking for a personal injury lawyer, it may be difficult to know where to start. Many attorneys hang out a shingle in the Sunshine State, and it can be confusing for someone who has never had a legal matter to find the right representation.
First, if you have been injured due to someone else's negligence, you need a lawyer who focuses his or her practice in civil law. Civil courts have jurisdiction over personal injury lawsuits. Second, you need to find an attorney who is experienced, professional, and has a reputation for winning cases.
A quick online search will turn up a large list of personal injury lawyers. Reading about each attorney's experience and results takes time, and even then it can be difficult to tell one qualified lawyer from another.
There are many ways to evaluate experience and success, but one objective measure of a lawyer's qualifications is Civil Trial Law Certification by The Florida Bar. Less than 2 percent of the attorneys in Florida have the distinction of being a Board-Certified Civil Trial Lawyer.
What Is Civil Trial Law Certification?
According to The Florida Bar, the purpose of Board Certification in Civil Trial Law is: "To identify lawyers who practice civil trial law and have the special knowledge, skills, and proficiency, as well as the character, ethics, and reputation for professionalism, to be properly identified to the public as board certified in civil trial law."
In effect, Civil Trial Law Certification (a) recognizes attorneys who dedicate a significant portion of their practice to trying cases in civil court and (b) provides members of the public with a means of finding a lawyer with a superior reputation for handling civil cases.
The Florida Bar requires attorneys to meet the following criteria in order to apply for Civil Trial Law Certification:
Minimum of five years practicing law
Practice focused 50 percent or more in civil trial law in the three years prior to applying
Handling a minimum of 15 cases in civil court, "including cases before juries as lead counsel and as trier of fact on some or all of the issues"
"50 hours of approved civil trial law certification continuing legal education" in the three years prior to applying
In addition, applications for Civil Trial Law Certification are subject to a peer review process. The Florida Bar certification committee will reach out to lawyers and judges to evaluate the applicant's professionalism and character.
Finally, applicants must also pass a written examination. The written exam tests the attorney's knowledge of multiple aspects of the legal profession, including litigation skills, the rules of evidence, ethics, and civil procedure.
Board Certification in Civil Trial Law is not a distinction an attorney earns just one time. Recertification is required by The Florida Bar every 5 years.
Why Should I Hire a Board-Certified Civil Trial Lawyer?
As with many types of professional certifications, Board Certification by The Florida Bar encourages attorneys to practice law at a higher standard. Civil Trial Law Certification is one of 27 programs overseen by the Board of Legal Specialization and Education that is designed to recognize lawyers who exhibit not only superior legal skills but outstanding ethical and professional conduct.
Lawyers who achieve Board Certification demonstrate a commitment to professional excellence and integrity. This distinction also encourages trust on the part of the public, who can search for a Board-Certified Civil Trial Lawyer knowing that their case will be handled with the utmost skill and professionalism.
Why Choose Kogan & DiSalvo
One of the elements that sets the law firm of Kogan & DiSalvo apart is the multiple Board-Certified Civil Trial Attorneys we have on staff. The majority of our lawyers have attained Civil Trial Law Certification.
The Board-Certified Civil Trial Lawyers at Kogan & DiSalvo are:
Our attorneys have decades of combined experience handling personal injury cases in court. We have achieved over $100 million on behalf of our clients in trial verdicts and settlements.
All of the attorneys at Kogan & DiSalvo pride themselves on not only obtaining significant recoveries on behalf of our clients but our reputation for excellence in all aspects of legal service. We put you, the client, first. Each member of our team is committed to providing you with the support and guidance you need throughout the course of your case.
Contact a Board-Certified Civil Trial Lawyer Today
If you or a loved one has been injured by the negligence of a motorist, a corporation, a property owner, or any other party, an experienced attorney can protect your interests and pursue fair compensation on your behalf. Should your case go to court, it is crucial to hire a lawyer with trial experience.
Kogan & DiSalvo has been serving clients throughout Florida for more than 25 years. Our Board-Certified Civil Trial Attorneys have experience taking a wide variety of injury claims to court – and winning.
Please call (561) 375-9500 today to speak to a personal injury lawyer in West Palm Beach, Boca Raton, Boynton Beach, Stuart, or another area of Florida. Your initial consultation is free.