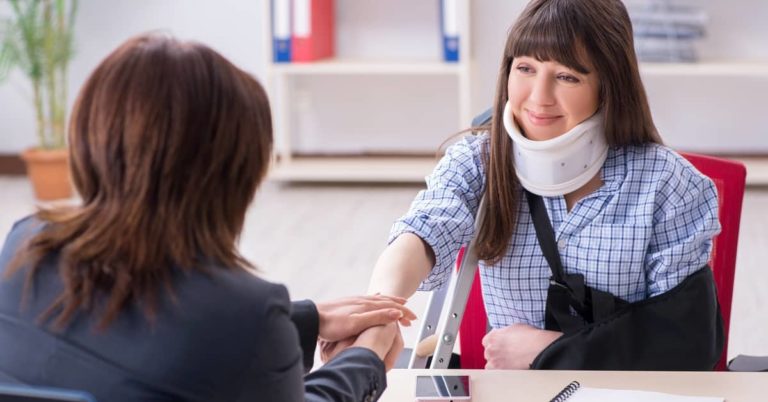 Do I Really Need a Personal Injury Attorney?
Categories:
If you have been injured through someone else's negligence, you may be wondering if you can handle the legal claim on your own. Maybe you are concerned about the cost, or you worry that hiring an attorney will draw out the process of getting fair compensation.
At Kogan & DiSalvo, we understand these concerns. However, it is important to realize that hiring a personal injury attorney is often in your best interest – especially in cases involving serious and catastrophic injury.
If you or a loved one has been seriously hurt, it is worthwhile to contact an experienced personal injury attorney as soon as possible. Your initial consultation with Kogan & DiSalvo is free, and you pay no upfront costs.
Many of the attorneys at Kogan & DiSalvo are recognized as Board-Certified Trial Lawyers by The Florida Bar – a distinction held by fewer than 2 percent of lawyers in the state. Please call (561) 375-9500 today for your free case review. Kogan & DiSalvo serves clients in Boca Raton, Boynton Beach, West Palm Beach, Stuart, Delray Beach, Fort Lauderdale, and other areas of Florida.
Why You Should Hire a Personal Injury Attorney
Insurance companies view claimants differently when they are represented by an attorney. Without legal counsel, the insurer may offer you a low settlement that doesn't adequately cover your losses, or deny your claim altogether. If you don't have an attorney, you may think that you have to accept the low offer, or that you have no recourse for obtaining compensation.
Our personal injury attorneys have seen these situations countless times. Unfortunately, many injury victims sign away their rights and take the settlement, leaving them with less money than they need and deserve to cover expenses and other losses.
An experienced injury lawyer can protect your rights and advise you of your legal options. Your claim may be worth more than what the insurance company is willing to offer, in which case a knowledgeable attorney is essential for recovering the compensation you deserve.
How a Personal Injury Attorney Can Help You
Your injury lawyer fulfills a variety of different roles in successfully resolving your claim. Overall, an attorney provides much-needed support and guidance on many issues that the average injury victim is ill-equipped to handle.
Some of the ways your personal injury attorney can help with your case include:
Evaluating the Seriousness of Your Injuries
The nature and extent of your injuries will determine in part how much you may be entitled to in compensation. After being injured, your first priority is getting better. You may hear what the doctors tell you, but how your condition may affect your life long-term generally comes second to the immediate challenges of recovery.
An experienced personal injury attorney will work with your doctors to understand how serious your injuries are and what long-term complications may arise. Comprehensive understanding is especially crucial for claims involving catastrophic or permanent injuries such as:
Broken bones
Internal injuries
Loss of a limb
Damage to an organ or bodily system
The rating of an injury is key in car accident claims and other cases involving motor vehicles. Florida's no-fault law generally requires accident victims to turn to their own personal injury protection (PIP) insurance for payment of economic losses. One of the major exceptions is if you suffer a "serious injury" as defined by Florida law.
Identifying Liable Parties
Depending on the circumstances of the accident or injury, liability may not be as straightforward as you think. To recover full compensation in your personal injury claim, you must present evidence that the negligence of one or more parties caused you harm. The at-fault party may be able to mount an effective defense if you fail to account for other factors that led to the accident.
When you are injured, you may not have the ability to begin collecting evidence at the scene. Personal injury law firms, however, have the resources to investigate the accident and identify who is at fault for your injuries.
Accounting for All of Your Losses
Most personal injury victims are primarily concerned with their immediate financial losses: medical expenses, property damage, lost wages, etc. Depending on the severity of your injuries, the compensation for these damages could be substantial.
However, you may be entitled to significantly more compensation – both in the amount and the type of damages you can recover. Your personal injury attorney will evaluate all of your losses and advise you of your options for recovering additional damages such as:
Loss of earning capacity
Pain and suffering
Scarring and disfigurement
Disability
Loss of consortium
You may also be entitled to punitive damages, or compensation awarded to you as a means of punishing the defendant for wrongdoing. For the court to award you punitive damages, your attorney must present evidence that illustrates intentional misconduct or gross negligence on the part of the defendant.
Negotiating with the Insurance Company
Most personal injury claims involve one or more insurance carriers. In most cases, the insurer (and not the negligent party) will be the one paying you for your injuries. With this in mind, insurance companies will always try to pay as little as possible.
If the insurance company denies your claim or offers a low settlement, your lawyer will attempt to negotiate a fair settlement on your behalf. In general, personal injury settlements negotiated by an experienced injury attorney are higher than those where claimants attempt to negotiate on their own.
Taking Your Case to Court
Most personal injury claims are resolved via out-of-court settlement. However, if the insurance company will not settle for a fair amount, you need an attorney who can prepare your case for trial, navigate courtroom procedure, and advocate for the full compensation you deserve.
You may be surprised to learn that many lawyers spend little to no time in court. For a favorable outcome in your case, it is crucial to hire a personal injury attorney with significant trial experience. Florida Bar board-certified civil trial lawyers have that experience.
What to Look for in a Personal Injury Attorney
Whether you are just beginning to recover after an injury or you have received a settlement offer from the insurance company, it is worth discussing your rights and legal options with an attorney. Should you choose to hire a personal injury lawyer, it is important to consider the following factors:
Does the attorney have experience with your type of personal injury claim? Many firms indiscriminately pursue any and all injury cases. The lawyer you choose should have in-depth knowledge of the specific elements of your injury and the applicable laws.
Has the attorney won cases like yours? Although each case is different and a positive outcome is not guaranteed, your personal injury attorney should have a track record of favorable results for clients in similar situations. This is further proof of the lawyer's experience, as well as a way for you to verify that the attorney knows how to navigate and resolve personal injury claims like yours.
What do clients have to say? Perhaps the biggest difference between a good attorney and a great attorney is how clients express their appreciation. Client reviews for great personal injury attorneys praise not only the outcome of the case but the quality of service. Personal injury victims are often facing the biggest challenges of their lives; they take the time to recognize lawyers who go the extra mile to ensure that each client receives hands-on attention and caring support.
What awards does the attorney or firm have? A number of top legal organizations recognize lawyers who raise the bar in their practice of law. Awards and recognition celebrate professional excellence (such as the AV Preeminent rating by Martindale-Hubbell and the 10.0 rating on Avvo), results (such as membership in the Multi-Million Dollar Advocates Forum), and other qualities and achievements that help educate prospective clients on their choice of attorney.
Personal experience also plays a major role in your choice of injury attorney. If you meet with a highly qualified lawyer who seems too busy to take on your case, you may want to keep looking.
Ultimately, the personal injury attorney you choose should be experienced, well-regarded, AND make you feel comfortable and confident entrusting your legal matter to them. In many respects, your future depends on the outcome of your claim; it is of the utmost importance to choose wisely when evaluating potential attorneys.
Contact Our Personal Injury Attorneys Today
Kogan & DiSalvo has been serving clients throughout Florida for over 25 years. We have achieved over $100 million in verdicts and settlements on behalf of our clients in a wide variety of personal injury claims.
Our firm is committed to raising the bar of legal service. When you hire us, we don't want you to have to worry about anything other than recovering from your injuries. Your attorney will communicate with you throughout the course of your case to answer your questions, discuss your options, and review any settlement offers. Ultimately, we strive to earn your trust so you can feel confident knowing that your claim is in good hands.
For a free case review, please call (561) 375-9500 today. Kogan & DiSalvo serves clients in Boca Raton, Boynton Beach, Delray Beach, West Palm Beach, Fort Lauderdale, Stuart, and other areas of Florida.