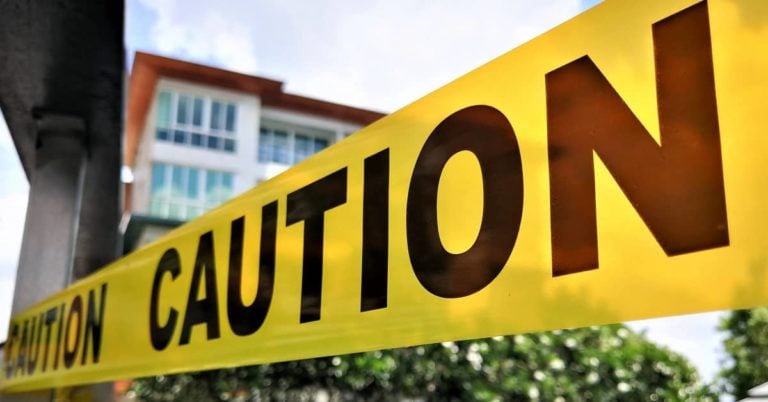 What Is a Premises Liability Claim?
Categories:
Property owners have an obligation to take reasonable precautions so lawful visitors do not suffer harm. Unfortunately, properties throughout Florida may suffer from a number of defects that can result in serious injury or death for visitors.
If you have been injured or a loved one was killed on a dangerous property, our premises liability lawyers can pursue compensation on your behalf. We handle all aspects of your claim so you and your family can focus on recovery.
Please call (561) 375-9500 today for a free consultation. Kogan & DiSalvo serves clients in Boca Raton, Boynton Beach, Fort Lauderdale, West Palm Beach, Stuart, Delray Beach, and all of Florida.
Common Premises Liability Claims
Dangerous conditions on a property can take a variety of different forms. They can also result in a wide range of injuries.
You may have a premises liability claim in the following circumstances:
Slip and fall accidents caused by wet and slippery floors or something on the floor
Trip and fall accidents due to uneven flooring, loose tiles, objects in the walkway, etc.
Falls on stairs caused by loose or uneven steps, as well as falls on malfunctioning escalators and moving walkways
Dog bites and dog attacks
Injuries caused by falling objects
Balcony collapses and falls from balconies with unsafe railings
Elevator accidents
Drownings and other injuries in swimming pool accidents
Injuries stemming from assaults and other crimes facilitated by negligent security on the property
And other cases where the owner's negligence caused you harm
To recover compensation in a premises liability claim, you must be able to prove that the owner or occupant of the property was negligent. Negligence can take several different forms:
Failure to mitigate a dangerous condition: If it can be proved that the owner or occupant knew of a potential hazard and failed to address it, this constitutes negligence.
Failure to anticipate a potential danger: As part of their duty to maintain the premises, owners and occupants must take reasonable steps to prevent dangerous conditions. In many properties, this duty is typically fulfilled by cleaning and maintenance crews who survey the property and perform necessary repairs and upkeep.
Failure to warn: If a hazardous condition does arise on the property, owners and occupants have a duty to warn visitors about the danger. The most obvious example of this is the "Caution: Wet Floor" sign seen on countless properties after a spill or while the floor is being cleaned.
After being seriously injured on a dangerous property, it is in your best interest to contact a premises liability lawyer as soon as possible. An experienced lawyer can advise you of your rights and legal options for recovering compensation.
Who Can I Sue in a Premises Liability Claim?
Florida is home to many different types of properties. Injury claimants in the state have pursued cases against the owners and occupants of premises such as:
Hotels, resorts, and casinos
Retail stores and shopping centers
Commercial buildings and offices
Restaurants, bars, and nightclubs
Amusement parks
Government properties
Private residences, including homes, apartment buildings, and condominiums
Premises liability claims are not restricted to injuries suffered within the interior of a property. Property owners and occupants are also responsible for the grounds on which the property sits. So, if you are injured due to a dangerous sidewalk or parking lot, or another hazard anywhere on the premises, you may be entitled to compensation.
You may not need to file a lawsuit in order to recover damages in your premises liability case. In most personal injury claims involving dangerous properties, your attorney will file a claim against the owner or occupant's insurance carrier. Compensation is paid through the homeowners insurance policy, renters insurance policy, or commercial property insurance policy.
Generally, these claims are resolved through settlement negotiations with the insurer. However, it is important to hire an attorney who is capable of taking your case to court if liability is disputed or the insurance company refuses to compensate you fairly.
How Long Do I Have to Pursue a Premises Liability Claim?
The statute of limitations for premises liability claims in Florida is the same as it is for other types of personal injury claims. In Florida, you have 2 years from the date of your injury to file a claim. Be mindful and do not wait, as there are circumstances that may reduce the time period to less than 2 years.
Two years may seem like a long time. However, in any legal matter, acting fast is always better than waiting.
Experienced premises liability lawyers know that thorough preparation is key for obtaining favorable results. By retaining legal counsel as soon as possible, you will give your lawyer time to build a strong claim on your behalf by:
Investigating the scene of the accident, including taking photos of dangerous conditions on the property, identifying and interviewing witnesses, and obtaining a copy of the accident report (provided you have filled one out and submitted it to the property management).
Gathering background on the property; prior accidents and violations of safety and building codes may support a claim for negligence.
Assessing the extent and severity of your injuries. Some injuries heal over time while others may result in little to no improvement. Premises liability lawyers need time to communicate with your doctors and hire medical experts to get a thorough understanding of your injuries and how they are expected to affect your life.
Calculating damages, especially long-term expenses and non-economic losses that insurance companies typically underpay.
Filing your claim on time. In order to recover compensation in a premises liability claim, you must take action within the statute of limitations. Your lawyer will ensure that your claim is filed on time so you have the opportunity to recover the damages you deserve.
Another key advantage of contacting a premises liability lawyer sooner rather than later is the security and relief of entrusting your case to a qualified professional. Hiring an attorney will allow you and your family to focus on rebuilding your lives after the injury, rather than having to handle communications from the insurance company and other aspects of the case on your own.
Contact Our Premises Liability Lawyers Today
For more than 25 years, Kogan & DiSalvo has been raising the bar in serving clients who have been seriously injured or lost a family member due to the negligence of others. Our firm's exclusive focus on personal injury claims, including premises liability, enables us to provide legal service that is second to none and obtain superior results.
Please call (561) 375-9500 today for a free case review. Our premises liability lawyers serve clients injured on dangerous properties in Boca Raton, Boynton Beach, Fort Lauderdale, West Palm Beach, Stuart, Delray Beach, and other areas of Florida.