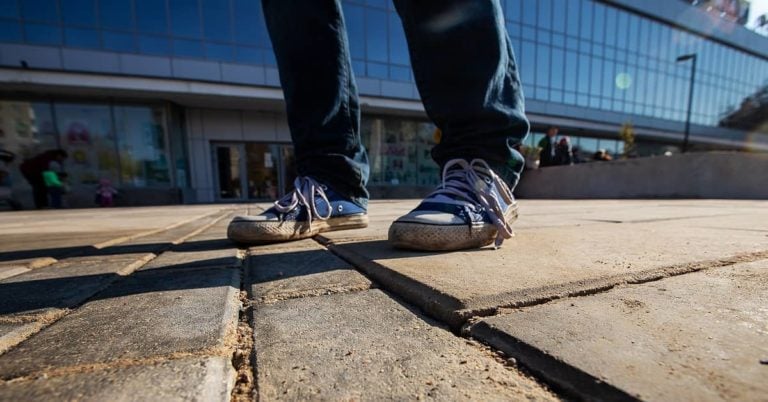 When Is a Property Owner Liable?
Categories:
Visitors to a property generally have the right to expect that the premises are safe. Walkways should be clear of hazards and obstacles, steps and stairways should be in good repair, and the owner or management should take action to ensure that guests are not in danger of attack.
However, the existence of an unsafe condition on the premises or the absence of a particular safety feature does not automatically entitle you to compensation if you are injured on the property. Premises liability law – the law governing the rights of those injured on a property – can be complicated, which is why it is important to speak to an experienced attorney about your case as soon as possible.
The premises liability lawyers at Kogan & DiSalvo have extensive experience holding property owners accountable for injuries caused by slip and falls, negligent security, and other issues. Contact our law firm, or call (561) 375-9500 today for your free case review.
What Are My Rights If I Am Injured on a Property?
Your right to compensation is determined in large part by the duty owed to you by the property owner. Legally, there are three distinct categories of people who may use a property. Your status under the law plays a major role in the viability of your premises liability claim:
Invitee: An invitee is someone who enters a property with the express or implied permission of the owner. A friend or family member visiting a residential owner, patrons of a commercial business, and residents of a property (i.e., an apartment building or condominium) and their guests all qualify as invitees.
Licensee: A licensee has a lawful right to enter the premises, but does so for his or her own purpose. A solicitor is a good example of a licensee.
Trespasser: A trespasser is someone who enters a property without the express or implied permission of the owner. Trespassers have limited legal rights in the event that they are injured on a property.
Property owners have an obligation to keep the premises free of hazards and warn invitees and licensees of potential dangers (e.g., posting a sign if a floor is wet). Invitees enjoy further legal protection, as property owners are expected to make a reasonable effort to monitor the premises for hazards and take steps to alleviate the danger.
Trespassers generally have few options to recover compensation for injuries sustained on an unsafe property. The property owner has a duty not to engage in gross negligence or intentional conduct that harms a trespasser, as well as to post warnings about known dangers, but liability is otherwise limited.
Is the Property Owner Liable for My Injuries?
Property owners are not the only potential defendants in premises liability claims. Parties with a "controlling interest" in the property may also be liable for injuries sustained due to negligence.
This consideration is important in cases where a property is leased from the owner. A commercial establishment, for example, may not be owned outright by the business operating in that location. If you are injured because the commercial tenant failed to uphold its duty, the liable party may be the business renting the space (although the owner of the property may be liable as well).
Ultimately, it is important to contact a premises liability attorney for assistance with your case. An experienced lawyer can fully investigate to identify the liable party or parties and build a strong claim on your behalf.
Questions of comparative fault may also be a factor in your premises liability claim. The liable party or parties may argue that you are partly or wholly responsible for your injuries. If this argument succeeds, you may be unable to recover the compensation you deserve – or recover no compensation at all.
According to the Florida law on comparative fault, "contributory fault chargeable to the claimant diminishes proportionately the amount awarded as economic and noneconomic damages for an injury attributable to the claimant's contributory fault, but does not bar recovery." So, even if you are partially at fault for the accident, you may be entitled to recover a portion of damages.
If you have been seriously injured on a property through no fault of your own, however, you should not have to settle for less. Thorough investigation of conditions on the premises can support your claim against the owner of the property and/or other parties.
Do I Have a Case Against the Property Owner?
Multiple types of injuries and accidents may be grounds for a premises liability claim. The most common example is a slip and fall accident, but invitees and licensees may suffer injury due to a variety of hazards and unsafe conditions.
Owners and tenants of a property may be liable for damages stemming from the following:
Slip, trip, and fall injuries
Stairway and stairwell accidents
Elevator and escalator accidents
Fires
These and other property-related accidents may be the result of poor cleaning and maintenance, lack of oversight of the property, inadequate security, and a host of other factors. If negligence on the part of the property owner and/or another responsible party led to your injuries, you may have a premises liability claim.
Contact Our Premises Liability Lawyers Today
For more than 25 years, Kogan & DiSalvo has been advocating on behalf of injured people. We have extensive experience holding negligent property owners accountable for accidents on dangerous premises.
The majority of the attorneys at Kogan & DiSalvo have achieved Board Certification in Civil Trial Law by The Florida Bar. This distinction demonstrates our firm's commitment to representing injury victims at every stage of their case, up to and including going to court.
If you have been injured on a dangerous property, please contact Kogan & DiSalvo by calling (561) 375-9500 today for a free case review. Our premises liability lawyers serve clients from all over the state of Florida.