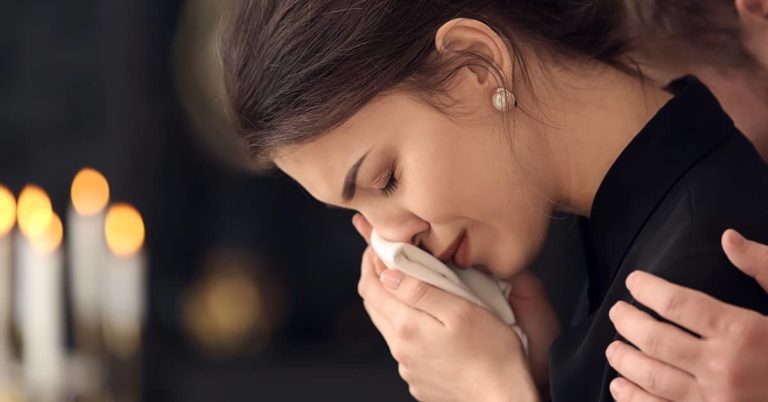 Who Has the Right to Sue for Wrongful Death?
Categories:
Families are faced with a number of painful questions after the death of a loved one. Although the emotional toll of the loss and everyday financial concerns tend to be at the forefront of the minds of the bereaved, an unexpected death also leads to a number of legal issues.
These issues represent uncharted territory for most families. And, in the event of a wrongful death, additional legal considerations can arise that you and your loved ones may be unprepared to navigate.
Kogan & DiSalvo has extensive experience helping clients through the aftermath of fatal accidents, including filing claims for wrongful death. Contact a Fort Lauderdale wrongful death attorney for a free case review, or call (561) 375-9500.
Who Can Bring a Wrongful Death Claim?
In Florida, only the personal representative of the deceased individual's estate may file a claim for wrongful death. The personal representative can be named in one of two ways:
The decedent's will: If the deceased individual (the decedent) has a valid will at the time of his or her death, the personal representative should be named in the will.
Through probate: If a decedent dies intestate (i.e., he or she has no valid will in place at the time of death), the probate court will name someone as the personal representative.
The personal representative is often a family member. However, there is no legal requirement that the representative has to be related to the deceased.
In a wrongful death lawsuit, the personal representative seeks to recover damages sustained by the estate that the decedent could have claimed had he or she survived. However, the estate is not the only party that may recover damages for wrongful death.
Who Is Entitled to Damages in a Wrongful Death Claim?
When filing a wrongful death lawsuit, the personal representative is required to name all of the parties that may benefit from a settlement or award. Surviving family members make up the majority of potential beneficiaries, but other parties may be entitled to compensation as well.
A wrongful death attorney can help you identify all of the parties that should be included in your claim. The following individuals may be entitled to recovery of specific losses related to the death of a loved one:
Spouses: Loss of companionship and protection, pain and suffering damages
Minor children (a child under the age of 25): Loss of parental guidance and protection, pain and suffering damages

Children of any age can recover these damages if the decedent has no living spouse

Parent(s) of a minor child: Pain and suffering damages

The parent or parents of an adult child can make a similar claim in the absence of other surviving family members (i.e., a spouse, grandchildren, etc.)

All survivors: Loss of support and services; those who paid medical bills or funeral expenses may recover additional economic damages
The estate may recover compensation for medical and funeral expenses, as well as lost wages from the time the decedent was injured and his or her death (not applicable in cases of sudden death). Florida law also allows the estate to pursue recovery of expected earnings and other foreseeable financial gains (known as "prospective net accumulations") in select circumstances. These damages may be distributed to the survivors in accordance with the decedent's will or according to the laws of intestate succession (if there is no will).
Finally, creditors may have a claim to compensation recovered by the estate in a wrongful death lawsuit.
Wrongful Death Damages in Medical Malpractice Claims
Unlike many states, Florida does not have a cap on the damages that can be recovered in wrongful death claims. However, when wrongful death occurs as a result of medical malpractice, the types of damages available to certain parties are limited.
Specifically, adult children (i.e., those aged 25 and older) are not entitled to damages for loss of parental guidance or pain and suffering if a parent dies due to medical negligence. The parents of an adult child are similarly barred from pain and suffering damages in wrongful death claims arising from malpractice.
Contact a Fort Lauderdale Wrongful Death Attorney Today
You only have one opportunity to make a legal claim for the wrongful death of a loved one. It is crucial to work with an experienced attorney who can help you pursue the maximum compensation you and your family deserve.
For more than 25 years, Kogan & DiSalvo has been serving clients in Fort Lauderdale and other areas of Florida in personal injury and wrongful death claims. We recognize the challenges facing those who have lost relatives to the negligence of others, and we have the knowledge, resources, and commitment to success to help you and your family recover the money you need to move forward with your lives.
Please call Kogan & DiSalvo at (561) 477-9000 today to speak to a Fort Lauderdale wrongful death attorney. Your initial consultation is free, and you pay nothing until we recover compensation on your behalf.