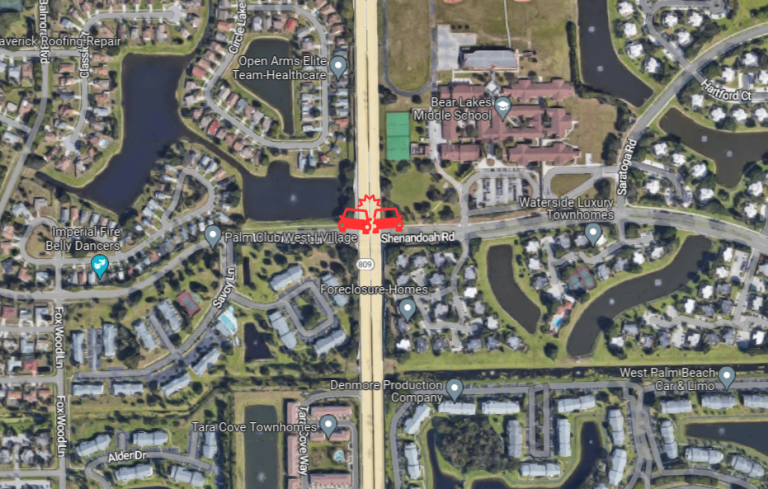 Two-car crash with fatality on Military and Shenandoah
Categories:
Accident Date: Tuesday, February 7, 2023
Type: Car Accident
Roadway: Military Trail and Shenandoah Drive
City: West Palm Beach, FL
County: Palm Beach County, FL
Area: West Palm Beach-Ft. Pierce, FL
PALM BEACH COUNTY, Fla. — On Tuesday, February 7th, 2023 At approximately 12:25 p.m., PBCFR units were dispatched to the area of Military Trail and Shenandoah Dr. for a reported car crash. Both vehicles had heavy damage. The two-car accident left one person dead at the scene and another injured and transported to a local hospital according to Palm Beach County Fire Rescue.
In 2023 there were more than 390,000 crashes in Florida. Many of the 3400 fatalities in 2023 were caused by careless driving. The cause of every crash needs to be carefully investigated to determine who should be held responsible.
The law firm of Kogan & DiSalvo would like to send our thoughts and condolences to the victim's family following this fatal car accident in Palm Beach County.
In this accident news blog, it is our intent to write about local accidents and cases that align with our type of legal casework. We try to raise awareness of the injury and tragic loss of life due to car accidents in Florida.
The Personal Injury Law Firm of Kogan and DiSalvo is dedicated to helping those injured by the negligence of others.
Note: These posts are created using publicly available secondary sources. Information has not been independently verified. The photos depicted in these posts are not representative of the actual accident scene. Please contact us if there is new, updated, or inaccurate information and we will edit the content.