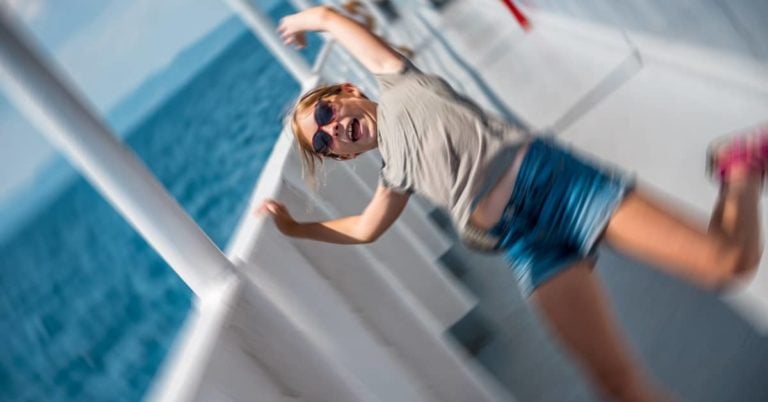 Who Has Jurisdiction for Injury on a Cruise Ship?
Categories:
After more than a year without setting sail, cruise lines seem poised to start operations once again. Though passengers may look forward to taking to the high seas and exploring foreign ports in the near future, it is important to be aware of the risk of injury on these vessels.
The laws concerning cruise ship injury are highly complex. If you suffer personal injury aboard a cruise ship, it is important to speak to an attorney as soon as possible.
Attorneys at Kogan & DiSalvo can review the facts of your case and advise you on important matters such as what laws apply, the procedure for filing a claim, and more. Contact us in Fort Lauderdale, West Palm Beach, Boca Raton, Boynton Beach, Stuart, or Delray Beach today.
When Does State Law Apply in Cruise Ship Injury Claims?
Generally, boating accidents that occur in the waterways of Florida and in state waters (extending 3 nautical miles from shore on the Atlantic coast and 9 miles from shore on the Gulf coast) are governed by the laws of Florida. To pursue compensation for personal injury or the wrongful death of a loved one, you file a claim with the court that has jurisdiction in your case (usually a county or state court).
If you depart on a cruise from a port in the United States, injuries sustained when the vessel is in port or within the waters of a particular state may be governed by the laws of that state. However, very different rules apply to accidents and injuries that occur outside of these boundaries.
When Does Federal Law Apply in Cruise Ship Injury Claims?
The majority of personal injury claims against major cruise lines are matters of maritime law. Maritime law consists of a variety of federal laws and regulations that govern the operation of vessels on open waters.
If you are injured on a cruise ship on the open water, your claim must be filed in federal court. Moreover, cruise lines are entitled to select which court has jurisdiction in claims brought by passengers.
Cruise tickets include clauses that specify the "forum" (the court where the case must be heard) for litigation. Many cruise lines operating in the United States require lawsuits to be filed with the U.S. District Court in Miami, although other cruise lines have selected other forums.
Failure to file a cruise ship injury claim in the correct jurisdiction will result in dismissal of your case.
The terms and conditions on the ticket may also require passengers to submit a notice of claim informing the cruise line of your intent to sue. Generally, this must be done within six months of the injury or accident.
Passengers may also be subject to a much shorter time limit for filing a claim involving a cruise ship injury. Whereas the statute of limitations for most maritime injury claims is 3 years, you may have as little as 1 year to sue a cruise line.
Given the complexity of federal maritime law and the unique rules involved in cruise ship litigation, it is crucial to speak to an attorney as soon as possible. A knowledgeable lawyer can advise you of the procedure for filing a claim and assist you with all aspects of the process.
When Does International Law Apply in Cruise Ship Injury Claims?
Many cruise ship excursions involve traveling to foreign ports. The laws in other countries can vary significantly from those of the United States, oftentimes to the detriment of personal injury victims.
If you are a passenger on an international cruise, it is natural to wonder what laws apply when the ship is in international waters or docked in another country. The answer: It depends.
One of the most important considerations in determining jurisdiction when you are injured on a cruise outside the United States is where the accident occurs. Generally, accidents on board the cruise ship are still subject to U.S. maritime law. However, if you are injured during a shore excursion in a foreign country, the laws of that country will likely apply.
Different rules may apply if you are injured in a foreign country or its waters as a result of a crime. The FBI may need to be involved in investigations of crimes committed against U.S. nationals, including physical and sexual assault, robbery, etc., in other countries and in international waters.
Building Your Cruise Ship Injury Claim with Kogan & DiSalvo
Maritime law is one of the most complex legal fields. This, combined with the significant money and resources of cruise lines and laws favorable to these companies, can make it difficult for those who have been injured on cruise ships to know where to turn after an accident or an attack.
For more than 25 years, Kogan & DiSalvo has been the Gold Standard in personal injury law. Our attorneys have significant experience with a wide variety of complex claims, and we are committed to helping accident victims assert their rights and pursue the compensation they deserve.
If you have been injured on a cruise ship, please contact Kogan & DiSalvo by calling (561) 375-9500 today for a free consultation. We serve all clients who call Florida home, as well as those who travel to the Sunshine State for cruises.