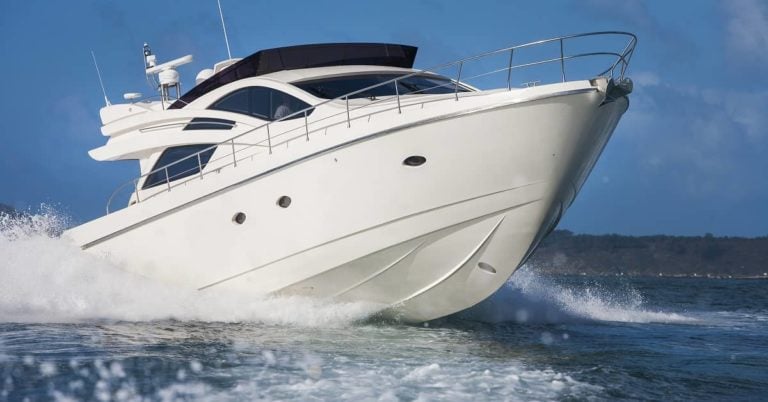 Who Is Liable in a Boating Accident?
Categories:
Florida is a haven for those who love to get out on the water. Boating is a popular pastime, with kayaks, canoes, sailboats, speed boats, and other vessels a common sight on the waterways in and around the Sunshine State.
On average, more than 400 people are injured and more than 65 people are killed in boating accidents in Florida every year. If you and your family are facing one of these tragic situations, it is important to know your legal rights and take action to recover damages.
Unfortunately, a number of issues can turn a pleasure cruise into a disaster. Boat operators and passengers, swimmers in the vicinity, and even those on the beach or on a dock might suffer serious injury – or worse – in the event of an accident.
A boating accident lawyer can help if you or a loved one suffered injury on the water. Contact Kogan & DiSalvo today for a free case review.
Potential Liable Parties in Boating Accident Claims
Accidents involving watercraft may be caused by a variety of factors. Thorough investigation of the accident may uncover multiple liable parties.
If you or a loved one suffered injury or you lost a family member in a boating accident, it is in your best interest to contact a lawyer as soon as possible. An experienced attorney can gather evidence on your behalf and determine who is at fault.
The Operator of the Boat
Operator error accounts for a significant portion of boating accidents. Some of the issues that may be involved in your claim include:
Inexperience: Florida has no licensing requirements for operating a boat. Those born after 1988 are required to complete a boating safety course, but broadly speaking anyone can operate a boat. Inexperienced operators are more likely to travel at unsafe speeds, get too close to other boats, and take other risks at the helm.
Speeding: Even experienced boat operators can exceed the speed limit. When they do, they have less time to avoid collisions with other vessels, people in the water, and other hazards.
Distraction: As with driving a car, boating requires the operator's full attention. Distracted operators may fail to notice nearby people and boats, changes in the weather, etc. The risk of accidents also increases if a passenger is not appointed to serve as lookout, or if the lookout is distracted.
Failure to Maintain a Safe Distance: Many boating accidents occur due to operator errors in passing, navigation errors, etc. These issues make crashes between watercraft much more likely. Even if there is no collision, unsafe distances are still a threat. Operators who get too close to another boat may ride in the wake, potentially leading to serious injuries for passengers and swamping or capsizing of the boat.
Boating Under the Influence (BUI): Those convicted of BUI face fines and prison sentences. They also face civil liability for accidents they cause while intoxicated.
Irresponsible boating is not just a danger to other people on the water. Passengers on the boat may be seriously injured or killed as a result of the operator's negligence.
The Manufacturer of the Boat
When you board a vessel, you have the right to expect that it will stay afloat. The component parts of the boat should also operate safely and properly.
Unfortunately, defects in the design and/or manufacturing of the boat can lead to a wide variety of accidents. Defective boats and faulty parts can lead to a wide range of serious problems, from breakdowns on the water to fires to sinking.
By filing a product liability claim, you can pursue compensation from the manufacturer and other parties involved in the design, assembly, and sale of the boat.
The Owner of the Boat
Some boats are owned and operated by the same person. If this is the case, you would likely file a claim against that individual. However, if you are injured in an accident with a rental boat, a sightseeing boat, or another vessel, liability may be more complicated.
In these cases, both the operator of the boat and the owner (often a commercial business) can be held liable for your injuries and damages. Potential grounds for a claim may include negligence on the part of the business in hiring an unqualified operator, failure to maintain the boat, failure to provide life jackets and other safety equipment, and more.
Establishing Liability in a Boating Accident
Prompt investigation is crucial for determining who is responsible for a boating accident. An experienced lawyer can delve into the details of your case to determine how the accident occurred and who is responsible.
Boat accidents may occur due to a combination of factors. Identifying the liable parties may involve:
Photographing the scene of the accident
Interviewing witnesses to the accident
Reviewing reports from the local police, county sheriff's department, and/or the Florida Fish and Wildlife Conservation Commission
Examining the boat for defects and mechanical issues
Reviewing company records for the business that operated or rented the boat
After evaluating the evidence, your lawyer can file one or more claims on your behalf. Victims of serious injury and wrongful death may be entitled to compensation for losses they sustain in boating accidents.
Contact a Boating Accident Lawyer at Kogan & DiSalvo Today
The attorneys at Kogan & DiSalvo can help you navigate all aspects of your claim after a boating accident. We are committed to pursuing the compensation you and your family deserve for injuries or fatalities caused by the negligence of a boat operator, manufacturer, company, and other liable parties.
For a free case review, please call Kogan & DiSalvo at (561) 375-9500 today. Our boating accident lawyers serve clients throughout Florida from offices in West Palm Beach, Boca Raton, Boynton Beach, Stuart, Fort Lauderdale, and Delray Beach.