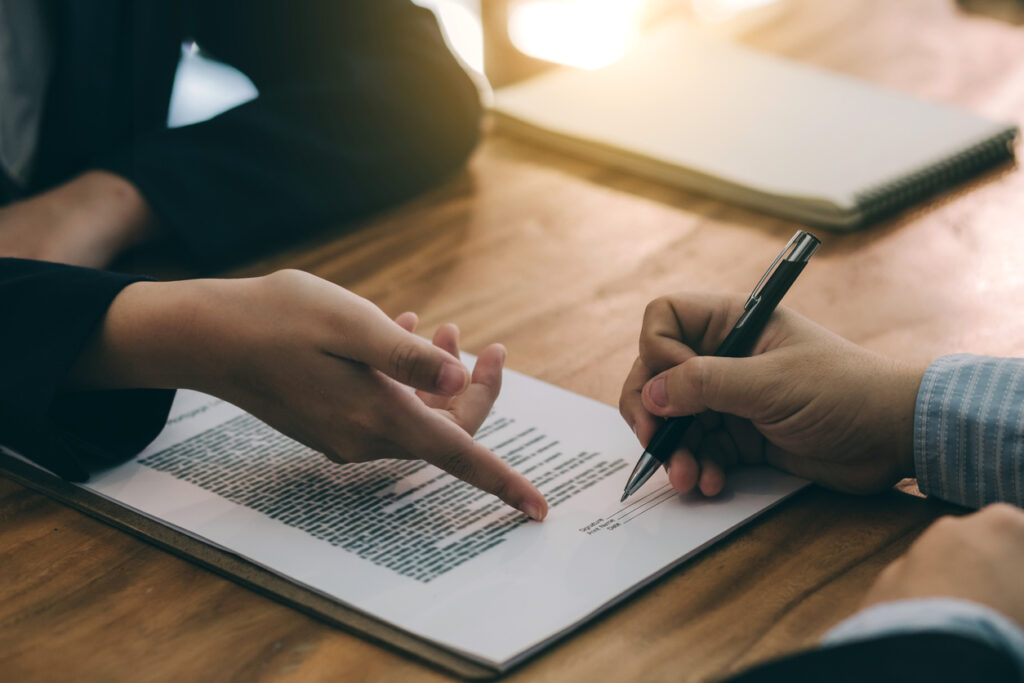 For those who have been injured in a slip and fall accident, a personal injury claim is highly likely to be resolved by a settlement. Slip and fall settlements offer many benefits to injured parties, though it is important to make sure the terms of the settlement agreement are evaluated by an experienced attorney to make sure they are in your best interests and not those of the insurer.
Before entering into a settlement for your slip and fall claim, speak with a Boca Raton slip and fall lawyer at Kogan & DiSalvo. All initial case consultations are free of charge.
Our firm is here to protect the rights of those injured by someone else's negligence. If you or a loved one have been injured in a slip and fall accident, let's see how we can help. Call us anytime or reach out through our easy website contact form.
How do personal injury settlements work?
In slip and fall cases and other types of personal injuries, settlements are contractual agreements in which each party gives something up and, in return, receives some other benefit. If you are a slip and fall victim, it is important for you to understand what you will be giving up and what you will be receiving in return.
First, an injury victim gives up the possibility of larger compensation. In exchange, they avoid the risk of an unfavorable outcome at trial or of an appeal. Additional benefits include a much quicker process – which means a quicker payment – and fewer costs and expenses.
The plaintiff in a slip and fall settlement agreement also gives up the right to further pursue any legal claims. It sounds simple, but it is difficult to predict what issues can arise after a settlement, when it is too late to raise them.
It is a good idea to discuss your situation with a lawyer before waiving any rights or signing anything provided by another party or their insurance company.
Considerations Involved in a Slip and Fall Injury Settlement
Since a slip and fall settlement is almost always permanent, there are important factors to consider before formalizing the settlement:
Status of injury – Are you completely healed, or will you need future treatment? Does the settlement compensation provide payment for future treatment? Have you undergone a thorough evaluation to rule out any overlooked injuries that could require treatment in the future? Will there be a long-term disability that interferes with your enjoyment of your usual activities?
Lost income – A serious injury can not only prevent you from working during treatment but also reduce your lifelong earnings. Do you have documentation to support the long-term impact on your earnings?
Total bills – How complete is the compensation? People often overlook all of the financial losses that a personal injury can cause. In addition to future medical bills, and lost income, you may have expenses for medical supplies, bills for household help to perform tasks that the injury prevents you from completing, and other losses caused by your slip and fall.
Non-monetary losses – Slip and fall injuries often cause non-monetary damages like pain and suffering and loss of consortium. How were these compensated?
Liability – Were all of the at-fault parties included in the settlement? If there are other potentially liable parties, will you have the right to pursue a claim against them?
Comparative negligence – In Florida, an at-fault party's financial responsibility is reduced in proportion to the victim's fault. If you bore part of the blame for your slip and fall, how was this calculated? Did someone stand up for your rights?
Once you sign a settlement agreement, you cannot go back to renegotiate any of these factors, even if your injury is worse than originally thought. It is important to have a caring and competent lawyer by your side to ensure that the agreement is thorough and in your best interest.
The Slip and Fall Accident Settlement Process
A personal injury settlement in Florida usually follows a process like the following:
Determine who may be liable. Only a liable party is financially responsible for a slip and fall injury. Most likely, this will be the property owner or tenant. If the potentially liable party is a government entity, the injured party may need to follow a special procedure or timeline before being allowed to file a lawsuit.
Make a demand. The plaintiff's attorney usually sends the defendant's attorney a letter outlining the injuries, why the defendant is liable, and how much money they demand in exchange for dismissing the lawsuit.
Filing a lawsuit. After undergoing a medical evaluation and treatment, the victim typically needs to file a complaint in court. The lawsuit may need to be filed before treatment is completed to comply with the statute of limitations.
Engage in the litigation process. Once a plaintiff files a complaint, the defendant will respond by filing an answer. The parties may exchange documents or engage in other types of discovery to obtain information.
Participating in negotiation. Informal negotiation can take place via phone calls and letters, while formal negotiation can occur in mediation and court-ordered settlement conference.
Settlement or trial. Most personal injury cases settle before trial. If a case heads to trial, the parties may still reach a settlement during the trial.
Disbursement of money. If the parties settle, the defendant, if insured, will release the amount to the plaintiff's lawyer. If the defendant is uninsured or the plaintiff wins a judgment at trial, the parties may need to work out a payment plan or another arrangement. If the at-fault party does not pay, the plaintiff will need to take action to collect the judgment, such as by recording a lien and initiating garnishment proceedings.
Many people do not know how to determine negligence in a slip and fall case or how to properly value their case. Choosing an experienced slip and fall lawyer can take the guesswork and stress out of the process.
How Often Slip and Fall Cases Settle
If you file a personal injury lawsuit, you are far more likely to settle than to go to trial. However, being prepared to try the case if necessary is critical in positioning the case for maximum settlement value.
According to government statistics, only three percent of personal injury cases proceed to a jury verdict. Roughly three-quarters of personal injury cases are resolved by a settlement or another voluntary dismissal. More than twenty percent were uncontested – the defendant failed to respond to the lawsuit. This usually results in a default judgment, and the plaintiff then needs to take steps to collect the judgment just as other debt collectors would.
Your goals and the specifics of the case play a part in whether your case settles. Speak with an experienced lawyer to get a personalized evaluation of the realistic outcome of your case.
Types of Damages Available in a Slip and Fall Settlement
A slip and fall accident can cause lasting injuries that cost tens of thousands of dollars- or even more – in medical bills and other economic losses list lost income. There are also non-economic losses, like pain and suffering, that are more complicated to place a value on. Florida law acknowledges the rights of injury victims to recover those costs in a lawsuit, and they form the same basis for settlement values.
Calculating economic damages is straightforward because they are associated with monetary amounts. Calculating non-economic losses like pain and suffering is more complex. The insurance companies that pay personal injury settlements often use formulas or computer programs that underestimate the value, but a knowledgeable slip and fall lawyer can overcome that with skilled advocacy.
Speak With a Boca Raton Slip and Fall Attorney
If you have been injured in a slip and fall accident, the South Florida personal injury lawyers at Kogan & DiSalvo are here to advocate for maximum slip and fall settlement value. Our experienced attorneys understand the toll that a serious injury can take and fight to hold those responsible accountable for the losses.