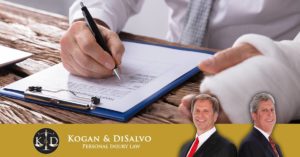 Most employees who are injured on the job or at the workplace are covered for medical costs and wage replacement under Florida's workers' compensation insurance. If an employee's claim is rejected, a qualified Boynton Beach workers' compensation lawyer can work to achieve the benefits deserved and protect the employee's rights. Read on to learn more about how a skilled injury attorney could make a difference for you.
What is Workers' Compensation?
Workers' compensation is an insurance program mandated by the state of Florida. This insurance covering financial losses from medical expenses and lost earnings is designed to limit lawsuits among workers and employers. Employers that have at least six employees, or seasonal employers who have 12 or more workers for 30 days or longer, must provide workers' compensation benefits to those workers under Florida law.
It is not necessary for the employee to prove that the employer had any fault in causing the injury or illness, nor does it matter if the harm was the employee's fault. In exchange for workers' compensation insurance coverage, employees surrender their right to sue the employer for their injury or illness contracted on the job. In some cases, heart attacks and strokes may be covered under workers' compensation as well.
When is an Employee Eligible for Workers' Comp Insurance?
To be eligible for this insurance, employees must be evaluated by a physician chosen by their employer. Miles traveled to a physician must be tracked and submitted on supplied reimbursement forms to the insurance carrier. An injured or ill employee must report the harm within 30 days of the harm or 30 days from the date it was discovered, and employers have seven days to notify the insurance carrier. Failing to report the injury within the deadline could result in penalties ranging from $100 for filing one to seven days late, to $500 for 28 days or longer. Employees who are injured in a workplace accident can file a claim with Florida's Division of Workers' Compensation with the help of a weathered Boynton Beach workers' compensation lawyer on their side.
Insurance Disputes
Although injured employees who have disputes with workers' compensation can work to resolve it on their own, it is best to have competent legal counsel that the Boynton Beach workers' compensation lawyer, who knows the system, can provide. The insurance carriers have teams of attorneys who also know the system so an individual who has no depth of knowledge about workers' compensation will be at a distinct disadvantage and may not receive all the benefits allowed. For example, an injured worker who disputes the number of benefit payments or who wants to receive a lump sum payment rather than benefit payments over time will require negotiating a settlement with the insurer. Insurance companies and their teams of attorneys will try to save money by making a prompt low-ball offer. For this reason, it is significant to have the help of a dedicated Boynton Beach workers' compensation lawyer to protect one's rights.
The Role of a Boynton Beach Workers' Compensation Lawyer
Workers' compensation is complex, and those who are not familiar with it will not know the nuances involved and potential problems that can develop. Obtaining a free review of the rejected claim without any obligation can be a safe place to start, and a qualified Boynton Beach workers' compensation lawyer can offer that service. The attorney will explain the workers' rights and the employers' responsibilities and, if hired, represent the employee in disputes with the insurance carrier.
A distinguished Boynton Beach workers' compensation lawyer will prepare and support the employee's claim to ensure it properly calculates the temporary or permanent disability and other allowable benefits so the worker receives what they are entitled to under Florida law. If you or a loved one have been injured on the job, make sure to get in touch with a Boynton Beach workers' compensation lawyer as soon as possible, so they can help you navigate through the complex workers' compensation claim process to help you get back on your feet and receive the compensation you deserve.