Kogan & DiSalvo Welcomes New Attorneys Jocelyn Chidsey and Todd Baker
Categories:
At Kogan & DiSalvo, we pride ourselves on providing Florida's Gold Standard in personal injury law. With that in mind, we are excited to announce two new additions to our talented staff of attorneys: Jocelyn Chidsey and Todd Baker.
Attorney Jocelyn N. Chidsey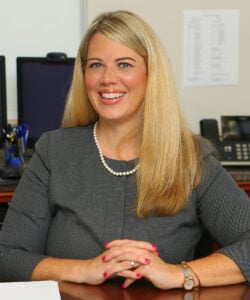 A native of Jupiter, FL, Ms. Chidsey obtained her Bachelor of Arts degree, with honors, from Florida State University. She then earned her Juris Doctorate, cum laude, from North Carolina Central School of Law. As a law student, she served as president of the Animal Law Society, was inducted into Phi Delta Phi, an international legal honor society, and held a position as an Executive Board member for the NCCU Biotechnology and Pharmaceutical Law Review. Her passion for helping the less fortunate achieve justice has never wavered, as she volunteered for the Durham County Teen Court, as a Guardian Ad Litem, and for North Carolina Legal Aid's "Lawyers on the Line" program. Ms.Chidsey earned placement on the Dean's List, received the "Book Award" for Torts Law, and was a Board of Governors Scholarship recipient all three years.
Upon graduation from NCCU in 2017, Ms. Chidsey was hired as an attorney for a state-wide personal injury law firm in North Carolina and helped manage the firm's multi-district litigation in mass torts. In 2019, she was hired as an attorney for a personal injury firm in Boca Raton, where she managed the firm's pre-suit and litigation departments. Licensed to practice law in both North Carolina and Florida, Ms. Chidsey is a member of the Palm Beach County Bar Association, South Palm Beach County Bar Association, and the Florida Association of Women Attorneys (FAWL).
Attorney Todd Baker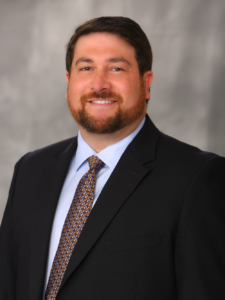 Mr. Baker began his legal career as an Assistant State Attorney, where he gained extensive courtroom and trial experience fighting for the rights of victims who had been robbed, burglarized, and even seen close relatives killed. Baker is a Board Certified Criminal Trial Lawyer. In his criminal law career, he handled over 50 jury trials, hundreds of bench trials and evidentiary hearings, and thousands of cases. He later developed a passion for helping a different sort of victim; one of negligence and corporate greed.
As a personal injury lawyer, Mr. Baker has had notable career, representing plaintiffs injured as a result of all manner of negligence including car accidents, slip and falls, negligent security and shootings, products liability, and others. He has obtained multiple 1,000,000+ jury verdicts, including Florida's 3rd Highest Premises Verdict in 2019.Over the years he has amassed much recognition for his work in the legal field. Since 2017, he has been included on the list of Rising Stars®. Other credentials include the Multi-Million Dollar Advocates Forum®, The Daily Business Review "On the Rise," Best Lawyers Ones to Watch, Florida Legal Elite Up and Comer, South Florida Business and Wealth Up and Comer, and the Broward County Bar Association's 40 Under 40.
Mr. Baker is a highly active member of the professional legal community. Among his many other affiliations, he currently serves as President of the Florida Bar Young Lawyers Division and President-Elect of the Broward County Trial Lawyers Association and is a past Chair of the Young Leaders Division for the Jewish Federation of Broward County, Past-President of the Broward County Bar Association (Young Lawyers Section).
On behalf of the entire team at Kogan & DiSalvo, we extend our warmest welcome to Todd and Jocelyn. We wish you the greatest success and look forward to a bright future!