Steelers QB Dwayne Haskins Killed by Truck on Florida Highway
Categories: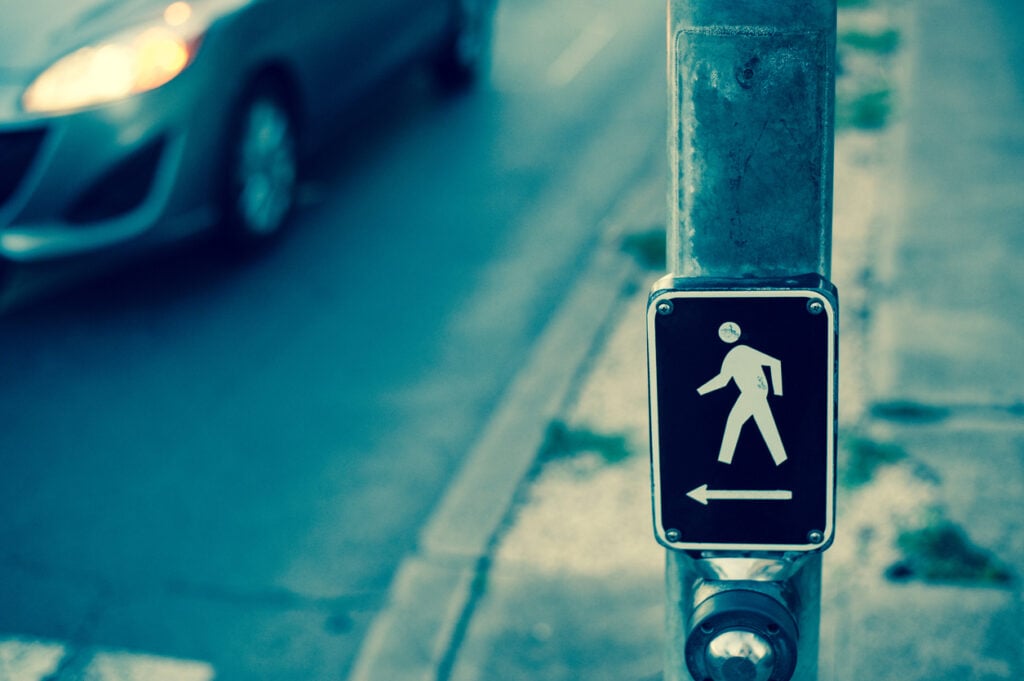 In the early morning of April 9th, Steelers QB Dwayne Haskins was struck and killed by a dump truck while attempting to cross I-595. News of the Haskin's untimely death has left family and teammates in shock and heartbroken. "I am devastated and at a loss for words with the unfortunate passing of Dwayne Haskins…Our thoughts and prayers are with his wife, Kalabrya, and his entire family during this difficult time," lamented Mike Tomlin, head coach of the Pittsburgh Steelers. A previous Heisman finalist and talented athlete, Haskins was just 24 years old.
Haskins Killed While Crossing I-595
According to a Florida Highway Patrol spokesperson, the young quarterback was trying to cross the westbound lanes of Broward County's I-595 near the Ft. Lauderdale airport when he was fatally hit by a truck. Audio procured from a 911 call made by Haskins' spouse indicates that he had run out of gas and was returning to his vehicle when the incident occurred. In a separate 911 recording, a woman reported witnessing a fatal accident involving a man and a dump truck.
The Steelers QB was pronounced dead at the scene, and law enforcement confirmed that a traffic homicide investigation has been opened. The operator of the dump truck remained at the accident scene and is cooperating with investigators.
Florida Ranks #1 for Pedestrian Fatalities
Over the past decade, the number of pedestrians struck and killed by drivers has increased by a staggering 45 percent. According to a study done recently by Smart Growth America, Florida ranks among the nation's most dangerous states for pedestrians. While pedestrian fatality rates were highest in the Orlando-Kissimmee-Sanford region, the metro area of Fort Lauderdale and Miami is not far behind. Between 2010 and 2019, some 1,675 pedestrians were killed in South Florida. That's nearly 3 fatalities per 100,000 residents.
These pedestrian accident statistics underscore the need for safer roadway designs, more crosswalks, and increased awareness of pedestrians and cyclists by vehicle drivers.
Researchers at Smart Growth America gave the Sunshine State a 'Pedestrian Danger Index' of 201.4. This index measures the number of pedestrian fatalities compared to the state's population and the number of people who walk to work each day.
FL Statutes on Pedestrian Safety
Florida law outlines the duties of both pedestrians and motorists. According to Statute 316.130, vehicle drivers must yield the right-of-way, slow down or stop for pedestrians crossing the roadway in the absence of traffic lights or signage. Despite this protection, hundreds of innocent pedestrians are injured or killed every year by negligent or inattentive drivers. Fortunately for victims and the families of those who were killed, the law affords remedies.
Legal Remedies for Florida Families
For over two decades, Kogan & DiSalvo has been Florida's premier personal injury law firm. We have extensive experience bringing justice to victims in pedestrian knock-down claims. Families who have lost loved ones in a fatal pedestrian accident can pursue compensation through a wrongful death lawsuit.
Put our legal knowledge, unwavering dedication, and resources to work for you in a pedestrian accident claim. Your path to justice and financial compensation begins with a free consultation.