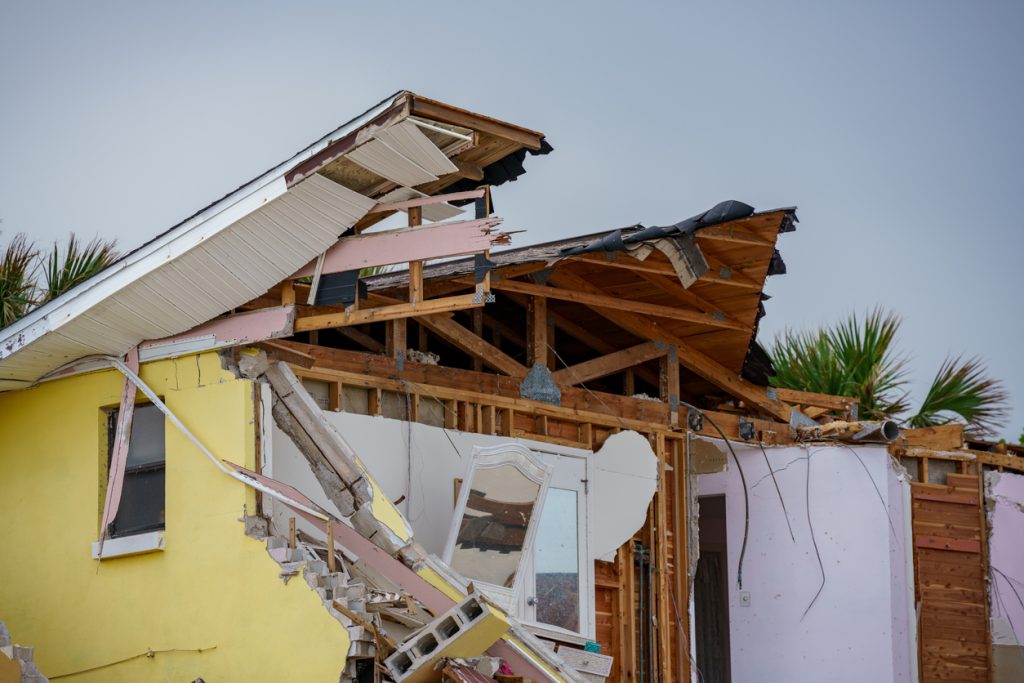 November hurricanes are rare in Florida, but Hurricane Nicole made landfall on the east coast near Vero Beach in the early morning hours of November 10, 2022. In her wake, she brought heavy rains, flooding, downed trees, and serious property damage. In addition, many affected residents were still reeling from the aftermath of Hurricane Ian in late September.
A hurricane damage lawyer at Kogan & DiSalvo can help you file your claims correctly the first time so that you can maximize your recovery. We fight for your rights so that you receive the compensation needed to rebuild your home. If this has happened to you, contact us for a free consultation. We know how homeowner's insurance companies work and the tactics they use to deny and delay claims.
Hurricane Insurance in Florida
Floridians are well aware of the damage hurricanes can cause. The frequency is why more people in the Sunshine State purchase hurricane insurance than anywhere else in the country. But unfortunately, standard home insurance policies do not necessarily cover hurricane-related property damage.
For example, along with water damage, the strong winds accompanying hurricanes can destroy roofs and other structural elements, as well as landscaping and motor vehicles. Overall storm damage includes widespread power outages, downed poles and wires, and storm-related accidents and injuries. In Florida, homeowners must also purchase a windstorm policy in addition to their basic coverage to protect their homes in severe weather.
In addition, flood damage requires flood insurance, as neither a traditional homeowner's nor windstorm policy covers it. Flood insurance is expensive, but you need it if you live in a flood-prone area as designated by zoning maps.
Hurricane Insurance in Florida Deductible
The hurricane insurance deductible in Florida ranges from 2 to 5 percent of your coverage, depending on your insurance company and policy. For instance, a home insured for $300,000 with a 5 percent deductible would require a $15,000 out-of-pocket payment.
Floridians are also given the option of a $500 hurricane deductible. This low deductible drives up your premium costs versus the percentage alternative. However, if you are the victim of more than one hurricane, under Florida law, you only have to pay one deductible per year. This is true as long as you stay with the same insurer.
Finally, make sure to document the damage to your property as thoroughly as possible. Take photos or videos and prepare a comprehensive list of all damages. Further, you must mitigate any damage, such as a hole in the roof, which will make matters worse. A tarp is a common, temporary fix.
How a Hurricane Nicole Damage Lawyer Can Help
Remember that an insurance company's business model is paying out as little as possible in claims. Insurance adjusters try to find ways to deny or minimize your claim. Not filling out the forms correctly or not submitting the form on time can mean your claim is denied.
At Kogan & DiSalvo, we can expedite the recovery process in several important ways. First, we will explain what your policy does and does not include so that you fully understand your coverage. In addition, our attorneys will:
Stay on top of filing deadlines
File paperwork correctly
Designate a public adjuster for damage assessment
Ensure the insurance company responds promptly
Under Florida law, insurers must confirm receipt of claim paperwork within 14 days. Within 30 days of a proof-of-loss statement receipt, the insurer must inform you of the status of your claim: approved, denied, or partially approved. Claims should be settled or denied or partly paid within 90 days. Failure to make a determination within 90 days means that interest accrues until the date the claim is settled. When insurance companies do not abide by the law, an attorney can take legal action.
Although Florida law permits you to wait up to three years after a hurricane to file a damage claim, it is wise to file it as soon as possible. If you wait too long, your insurance company may argue that the damages to your home were not caused by Hurricane Nicole.
Contact a Hurricane Damage Attorney
If your property suffered damage from Hurricane Nicole or Hurricane Ian, you need the services of our hardworking and dedicated lawyers at Kogan & DiSalvo. The amount and type of damage from a hurricane can be immense. If you have been paying the insurance premiums on your house for years and if they are not willing to provide the coverage, they are not honoring the policy. Call now for a free consultation; there is no obligation to hire us afterward.
We look forward to hearing from you.