Drunk driving is fully preventable, but drivers consistently choose to get on the road when they shouldn't due to impairment, putting everyone around them at risk. When tragedy strikes, Kogan & DiSalvo are the Ft. Lauderdale car accident lawyers to turn to. We have years of experience litigating these cases in Ft. Lauderdale and Broward County, and we will leverage our knowledge, resources, and contacts in the court system to fight for full and fair compensation on your behalf.
If you or a loved one has been hurt in a crash with a drunk driver, call us today for a free consultation. We will thoroughly review the details of your situation and provide a transparent and honest assessment of your legal options.
Statistics Show Drunk Driving is a Deadly Choice

Despite the ease of ride shares, taxi services, and coordinating a designated driver, the fact is that Driving Under the Influence (DUIs) still occurs. In fact, the National Highway Traffic Safety Administration observed that approximately 10,000 people die each year in drunk driving accidents, accounting for about 1/3rd of all traffic fatalities. Additionally, the National Highway Traffic Safety Administration reports that someone is injured in a drunk-driving crash every 90 seconds.
In order for an accident to be classified as drunk driving, drivers will undergo a test for Blood Alcohol Content (BAC) to compare the driver's levels to the legal limit. The law states that drivers under 21 can have a maximum legal limit of .02%, those over 21 can have a maximum limit of .08% if driving a personal vehicle, and those over-21 driving commercially have a limit of .04%. Depending on tolerance and size, a person may exceed the legal limit with a single drink, putting everyone at risk when they get behind a wheel. 
With these kinds of national statistics, it is important to find attorneys in your state that are highly experienced handling cases arising from drunk driving-related catastrophic injuries. Our team at Kogan & DiSalvo is poised to advocate on your behalf to get the most out of your settlement or jury award.
Federal and State Laws and Regulations Regarding Drunk Driving

All drivers registered in the state of Florida must have insurance with a minimum of $10,000 for personal injury protection, and $10,000 in personal damage liability for property damage, but these amounts will often not be enough to cover the full cost – both now and in the future – of a catastrophic car accident injury.
According to the CDC, per 100,000 people, Florida has a higher rate of 21-34 year-olds – 8%- driving under the influence than the national average, which is 6.2%. This higher rate was met with an aggressive stance by the state government against drivers under the influence and, conversely, to provide assistance and support for their victims. Driving under the influence in Florida has several penalties ranging from fines to years' imprisonment, depending on the severity of the impairment.
Florida's legislators have passed laws and regulations for special qualifications for victims of drunk driving accidents to seek punitive damages – financial compensation beyond medical bills, emotional distress, and loss of wages. Punitive damages are awarded when the defendant's negligence was particularly egregious or intentional.
The defendant motorist does not need to be criminally convicted for victims to seek damages for the incident.
Laws regarding DUI accidents include a set period of time in which injury victims have the opportunity to file a civil claim for damages. If this statute of limitations (which is typically 2 years in Florida for car accidents) runs out, you may be barred from pursuing damages at all. This is one reason why it's important to work with an experienced Fort Lauderdale drunk driving accident lawyer. Let Kogan and DiSalvo advocate for you, negotiate with the insurance companies on your behalf, advise you as to what a fair settlement offer should be, and explore every legal avenue to compensation for all the losses you sustained due to the accident.
Victims Can Face Life-Changing Injuries and Astronomical Costs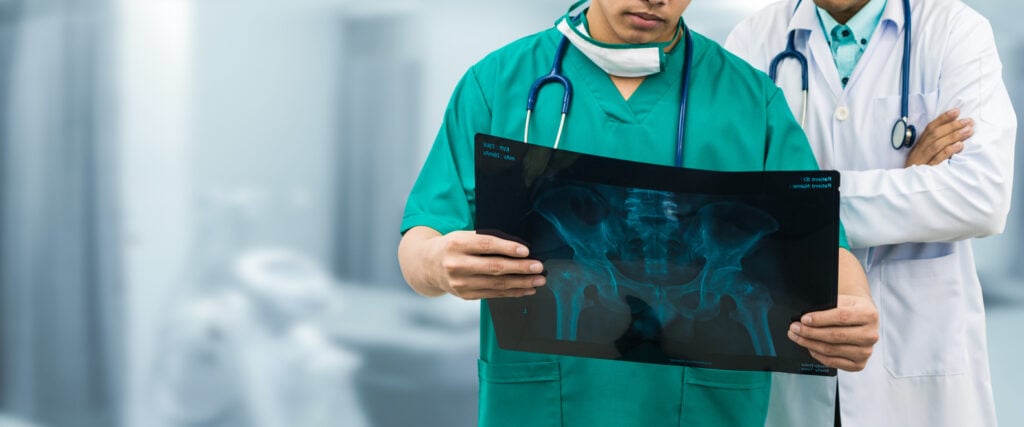 Victims of drunk drivers often face catastrophic injuries. Some of those injuries can include:
Spinal cord injuries from impact 
Broken and fractured bones
Internal bleeding or organ damage
Mental trauma
After the devastating experience of being in a car accident, victims often face financial consequences stemming from injuries they sustained. This can include loss of work, high medical bills, in-home care, funeral expenses, and mental health assistance. Some of these financial consequences can last years and cost tens of thousands of dollars, if not more. Previously, we mentioned that drivers are only required to cover up to $10,000 in personal injury damages if they have their vehicle insured in Florida. There is a high likelihood that victims will need more compensation than that to cover damages incurred from the negligence of the impaired motorist.
Work with a skilled Ft. Lauderdale car accident attorney to advocate on your behalf and get you the help you need. Kogan and DiSalvo understand the legal strategies to employ to get you the compensation you deserve.
You didn't choose to have an accident, but you can choose who represents you in the aftermath. Our team has the expertise to fight on your behalf. When drunk driving victims need an advocate, we're there.
Penalties for Drunk Drivers in Ft. Lauderdale, Florida

Ft. Lauderdale, the Venice of Florida, is a bustling, vibrant city full of life and a hub for sports events and nightlife. When a motorist chooses to get behind a wheel while impaired, they are making a conscious decision not to use a taxi, designated driver, nor a ride-share, all of which are common in Broward County.
Florida has taken several steps toward curbing this behavior, to provide even stronger reasons to dissuade and penalize those who drive drunk. The state also seeks to provide victims with a wide array of options, both criminal and civil. You can trust our team to know how best to give victims the voice and financial compensation they need.
It's important that you consult as soon as possible after your crash with an experienced Fort Lauderdale drunk driving attorney for guidance on how to move forward with your claim.
Speak With a Ft. Lauderdale Drunk Driving Accident Lawyer
At Kogan and DiSalvo, we pride ourselves on breaking down complex law into terms our clients can understand and creating a clear timeline for the legal process. We are down-to-earth, supportive, and always looking out for your best interest. It's important that you feel comfortable and safe with your legal team. At Kogan and DiSalvo, our Fort Lauderdale car accident attorneys are advocating in your corner, so you can get back to your life. Call or submit our online form for a free consultation.