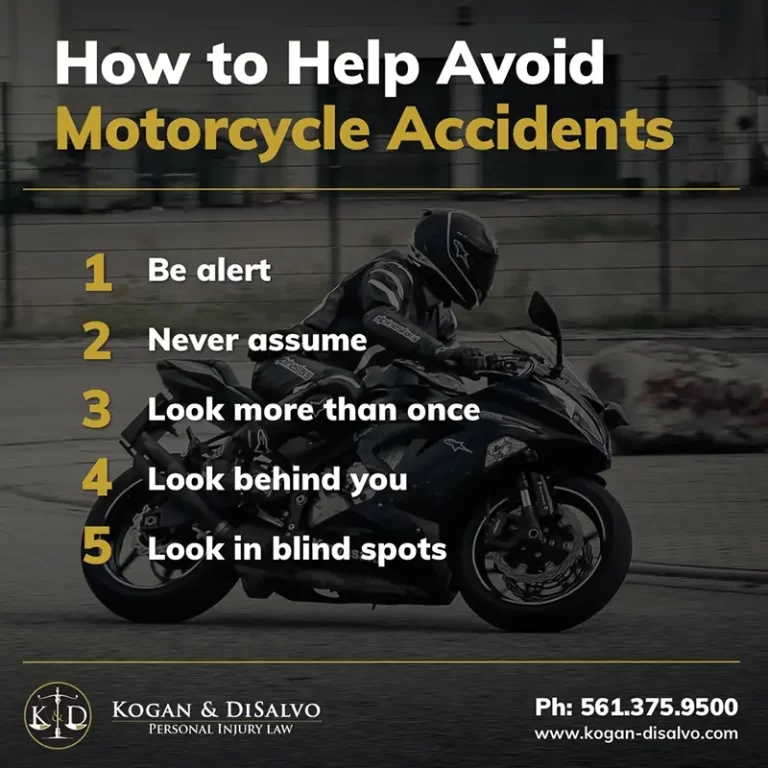 How to Help Avoid Motorcycle Accidents
Categories:
If you've been involved in a motorcycle accident in Florida, you know all too well that it can be a devastating event for you and your family. Whether it be emotional pain and suffering from losing a loved one, or financial loss due to medical bills, a motorcycle crash can take a toll. At Kogan & DiSalvo Personal Injury Attorneys, we've gathered useful tips that can help make our South Florida roads safer for vehicle drivers and motorcyclists alike.
Be a Defensive Driver

Our dedicated team encourages you to be a proactive driver by following defensive driving habits, including:
Be alert at the wheel or on your bike.
Never assume the size of the other vehicle as this may be a contributing factor to head-on collisions.
Always look more than once in each direction when crossing at an intersection or turning—motorcycles can be difficult to see.
Always look behind you and in blind spots while in traffic, and especially before changing lanes.
Call the proper authorities, when it is safe to do so, if you see someone speeding or suspect someone to be under the influence of alcohol.
By utilizing defensive driving techniques, you can put yourself, and potentially other drivers, in a good position to avoid dangerous maneuvers from negligent drivers. However, our experienced team understands that crashes and accidents do happen. If you've been injured in a motorcycle accident, or have lost a loved one due to a motorcycle crash, know that our lawyers will fight for you to get the compensation you deserve.
Give us a call to schedule your consultation. We are proud to fight for our clients' rights in the Boca Raton, Boynton Beach, Fort Lauderdale, and surrounding South Florida areas.