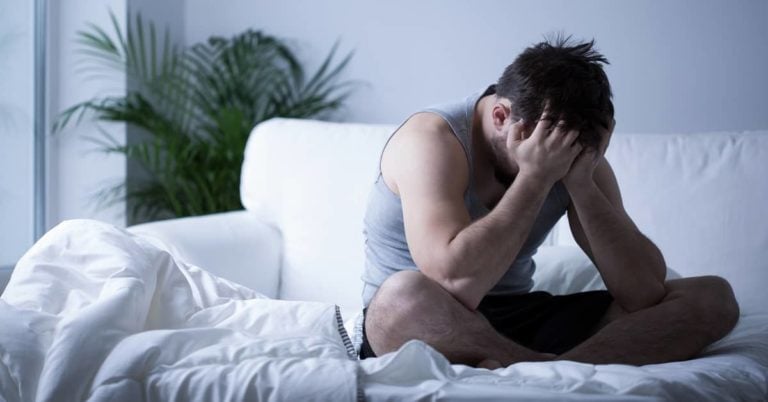 How Are Pain and Suffering Damages Calculated?
Categories:
If you are seriously injured through no fault of your own, you may be entitled to compensation for pain and suffering. Although you may have heard the term "pain and suffering," it can be difficult to know what impact these damages have on your personal injury claim.
At Kogan & DiSalvo, our attorneys are dedicated to seeking full recovery of damages on behalf of those who suffer serious and catastrophic injuries. Our team has the knowledge and experience to calculate all of the compensation you are due and pursue a favorable result on your behalf.
Pain and suffering damages are distinct from medical expenses and other economic losses. Contact an experienced lawyer at Kogan & DiSalvo today for free to find out what your case may be worth.
What Is Pain and Suffering?
Pain and suffering is the principal type of non-economic damages in a personal injury claim. It refers to the physical, emotional, and psychological toll associated with serious injuries.
Unlike economic damages – which compensate accident victims for the financial impact of their injuries – pain and suffering damages are intended to offset the negative effect on your quality and enjoyment of life.
Insurance companies and advocates of so-called "tort reform" often point to pain and suffering damages as an example of "excessive" compensation awarded to plaintiffs. However, both people who have been seriously injured as well as experienced personal injury lawyers can attest to the importance of these damages in enabling victims to move on with their lives and overcome the challenges posed by severe injuries.
How Is Pain and Suffering Calculated in a Personal Injury Claim?
A variety of websites purport to offer a "pain and suffering calculator" that supposedly helps people determine what constitutes fair compensation. In reality, however, these calculators offer deceptive and unreliable results.
Each personal injury case involves a host of unique factors, including the losses suffered by the victim and his or her loved ones. Plugging numbers into a digital program will not provide you with an accurate total for the damages you have suffered. Only by consulting a lawyer who reviews the facts of your case will you get a figure that is truly representative of the value of your case.
You should not trust insurance companies to offer fair compensation for your losses, including pain and suffering. Insurers use imprecise methods for calculating pain and suffering damages:
Pain and Suffering Multiplier
Insurance adjusters rely on formulas to process claims. Many insurance companies have created a formula for calculating pain and suffering damages where the reported economic losses are multiplied by a number that represents the seriousness of the claimant's injuries.
Pain and suffering multipliers typically range from one-and-a-half to five. The more serious the injury, the higher the multiplier. For example, while the damages in a claim involving a traumatic brain injury with incapacitating cognitive effects may be multiplied by a four or a five, a multiplier of a two or less may be applied if the victim suffers persistent (but not debilitating) effects from a concussion.
Ultimately, the number used in the multiplier (and the decision to calculate pain and suffering damages at all) is at the insurance company's discretion. As a result, the settlement offers generated by insurance companies tend to be an artificially low estimate, not a true reflection of what you deserve for your losses.
Per Diem Pain and Suffering Damages
Another formula insurers may employ to calculate pain and suffering is the per diem model. Meaning "per day," this equation calculates an average daily rate of pain and suffering and multiplies it by the number of days you are expected to endure the adverse effects. Insurers typically use your average daily wage to determine pain and suffering per diem.
Obviously this formula is even more inexact than the pain and suffering multiplier. The calculation relies on an (at best) educated guess of how long someone will have to live with a serious injury and bases it on the income they previously earned, not their current challenges. Per diem calculations are also incompatible with injuries resulting in permanent impairment and total disability, as the number of days in question is impossible to determine.
How Much Can I Recover for Pain and Suffering Damages?
Personal injury lawyers do not rely on clumsy formulas and equations to assess the value of their clients' damages. Instead, pain and suffering and other losses are quantified by closely examining how the injury impacts your life, as well as testimony from expert witnesses who can establish the specific effects of issues such as physical pain, emotional distress, psychological trauma, etc.
Ultimately, the value of your pain and suffering damages (and your personal injury claim as a whole) will depend on the specific nature and severity of your losses.
Some caps and restrictions may limit the amount of compensation you can recover for pain and suffering and other non-economic damages. For example, the Florida no-fault accident law only allows the victims of auto accidents to sue for pain and suffering and other non-economic losses if the crash causes a "serious injury" as defined by law.
In addition, non-economic damages (including pain and suffering) are capped at $500,000 in most medical malpractice claims in Florida.
Get the Compensation You Deserve – Contact a Personal Injury Lawyer
Calculating pain and suffering damages and other losses is a complex process. Those who try to handle this aspect of the case on their own often settle for less than they deserve.
For more than 25 years, Kogan & DiSalvo has been representing clients in a wide range of personal injury claims. We make sure the insurance companies don't take advantage of you and fight for the full compensation you deserve to cover your expenses and move forward with your life.
For a free case evaluation, please call Kogan & DiSalvo at (561) 375-9500 today. Our personal injury lawyers serve clients in West Palm Beach, Boca Raton, Boynton Beach, Fort Lauderdale, Stuart, Delray Beach, and all of Florida.