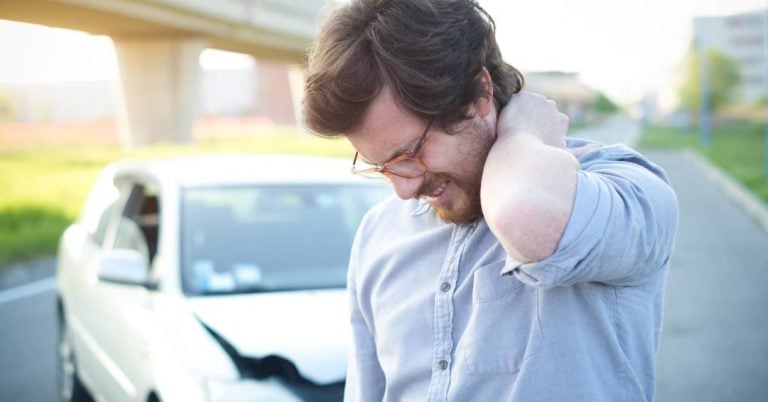 Can You Sue for Pain and Suffering from a Car Accident?
Categories:
Motorists in most states have an unrestricted right to pursue damages for pain and suffering and other non-economic losses after an accident. Damage caps and other rules may limit their recovery, but the majority of accident claimants across the country are entitled to seek compensation for pain and suffering.
The rules in Florida are different. Under the state's no-fault motor vehicle accident law, you must meet certain criteria before you can pursue a claim for pain and suffering and other types of non-economic damages.
The Florida car accident attorneys at Kogan & DiSalvo have extensive experience pursuing full compensation on behalf of clients injured in crashes. Contact us today for a free case review, or call (561) 375-9500.

When Can I Recover Pain and Suffering Damages After a Car Accident?
Florida drivers are required to carry personal injury protection (PIP) insurance. PIP insurance covers a percentage of your economic losses, including medical expenses related to the accident and wages you lose if you are unable to work as a result of your injuries. This coverage is available after an accident regardless of who is at fault. However, PIP insurance makes no provision for pain and suffering and other non-economic losses.
To recover additional compensation, you must (a) be injured in an accident caused by another driver and (b) sustain what is legally defined as a "serious injury." If both of these criteria are met, you can pursue a fault-based personal injury claim against the driver responsible for the crash.
When you file a fault-based claim, you may be able to recover damages for pain and suffering and other losses not covered by your PIP insurance. Under Florida law, serious injuries must be "significant and permanent" and involve one or more of the following:
An important bodily function
Scarring or disfigurement
Permanent injury within a reasonable degree of medical probability

Claiming damages for this type of injury will require one or more assessments by a medical professional, as well as medical evidence of your impairment.
Fatality also qualifies as a serious injury in Florida. If you lost your loved one in a car accident, you may be entitled to compensation through a wrongful death claim. Spouses, children, and other surviving family members may recover damages for mental pain and suffering and other damages.

How Is Pain and Suffering Calculated After a Car Accident?
If you suffer a serious injury or lose a loved one in a car accident caused by the negligence of another driver, it is important to calculate all potential damages accurately. Economic damages (such as medical bills, lost wages, etc.) have a definite monetary value, but non-economic damages can be more complicated.
Pain and suffering damages compensate accident victims for the physical, mental, and emotional burdens associated with serious injuries. Broadly speaking, these damages include:
The physical pain resulting from your injury
Psychological issues associated with the accident and your injuries, including post-traumatic stress disorder, anxiety, depression, etc.
Emotional distress related to the injury; burn victims and those who suffer scarring due to an accident may be traumatized by the impact on their appearance
Inconvenience and embarrassment stemming from a disability or impairment
Loss of consortium – serious injuries can result in a number of adverse effects on an accident victim's relationships with loved ones
These losses do not have a direct monetary impact. Nonetheless, they are compensable under Florida law in cases where the victim suffers serious injury in a car accident caused by the negligence of another driver.
Calculating the compensation you may be able to recover for pain and suffering generally requires the assistance of an experienced car accident attorney. A knowledgeable lawyer can assess the effects of the injury on your life and develop a legal strategy for maximizing your financial recovery.

How Do I Recover Pain and Suffering Damages in My Car Accident Claim?
Insurance companies frequently dispute the damages pursued in accident claims. This is especially true of pain and suffering and other forms of non-economic damages, which are innately less straightforward to calculate than economic losses. In addition, because the Florida no-fault law limits the circumstances in which claimants can seek damages for pain and suffering, the at-fault driver's insurance company may try to argue that your injuries do not meet the threshold to file a fault-based claim.
For all of these reasons, it is crucial to contact a Florida car accident attorney to pursue fair compensation on your behalf.
Compelling medical evidence is often key for establishing your right to pain and suffering damages. In addition to reviewing your medical records thoroughly to get a complete understanding of your injury, your attorney can hire medical experts to provide testimony in support of your claim.
Expert medical witnesses can testify as to how your injuries in the car accident occurred, their severity, and the long-term effects. This testimony can support your claim against the driver who caused the accident for pain and suffering and other damages.

Contact a Florida Car Accident Attorney Today
The Florida no-fault law is designed to limit the number of car accident claims in the legal system. Unfortunately, the law makes it difficult for accident victims to recover the full compensation they deserve for their injuries.
For more than 25 years, Kogan & DiSalvo has been representing clients in car accident claims. The majority of our attorneys are Board-Certified in Civil Trial Law by The Florida Bar. This distinction signals our success trying cases in court, as well as our dedication to the highest ethical standards.
Please call Kogan & DiSalvo at (561) 375-9500 today for a free case review. Our car accident attorneys serve clients in West Palm Beach, Boca Raton, Boynton Beach, Stuart, and all of Florida.