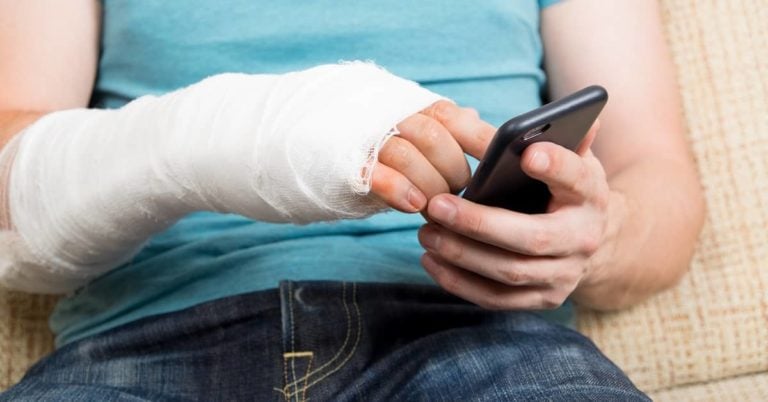 Types of Damages in a Personal Injury Claim
Categories:
After suffering an injury, most people are concerned with the immediate expenses and other problems. Medical bills and the wages you miss from work tend to be the most pressing issues, often exacerbated by physical pain and impairment.
If you were injured due to the negligence of another, you may be entitled to compensation for these losses. However, they could represent only a portion of the full value of your claim.
You only have one opportunity to pursue compensation through a personal injury claim. It is imperative to work with an experienced lawyer who can assess all of the damages that you may be able to recover.
What Are Personal Injury Damages?
Legally, "damages" are the losses you suffer as a result of a personal injury. If the evidence shows that one or more parties are at fault for the injury, you can file a claim seeking compensation.
Damages are recoverable in all types of personal injury claims, including:
The types of damages and total compensation you may be entitled to for a personal injury will depend on the specifics of your case. For example, an accident resulting in a spinal cord injury will be worth much more than an accident that leads to a simple fracture and some cuts and bruises.
What Damages Are You Entitled To for a Personal Injury?
Because damages vary so widely from case to case, it is impossible to say with certainty what kinds of losses you may be able to recover (as well as the overall value of your losses). The three types of damages in a personal injury claim are:
Economic Damages
Non-Economic Damages
Punitive Damages
An experienced personal injury attorney can assess the facts of your case to determine what compensation may be available for the following:
Personal Injury Economic Damages
Economic damages are the actual financial losses you incur due to the negligence or wrongdoing of another party. You may be entitled to recovery of the following economic damages in your personal injury claim:
The cost of ambulance transport and emergency medical treatment
Expenses related to hospitalization, surgery, and other medical care
Bills for therapy, rehabilitation, and counseling
The cost of medications and medical supplies
Future medical expenses associated with your injuries
Lost wages to date
The income you will lose if you are unable to work
The cost of modifying your home and/or your vehicle to accommodate any impairments
Expenses associated with hiring home healthcare workers
Bills for home maintenance work, childcare, and other services
Travel and lodging costs related to medical travel
Many of these damages are represented by bills, explanation of benefits statements, receipts, invoices, and other paperwork you receive. Calculating and substantiating economic damages for future expenditures, however, is more challenging and often requires testimony from one or more expert witnesses.
Personal Injury Non-Economic Damages
Non-economic damages do not have a definitive monetary value. Rather, these damages are intended to quantify the negative effects of a personal injury on your life and compensate you financially for the losses.
The non-economic damages in your personal injury claim can compensate you for:
The physical pain of your injuries
The emotional and psychological distress associated with the accident
The shame, embarrassment, and inconvenience of a disability or permanent impairment
The adverse impact on your appearance caused by scarring and disfigurement
The loss of support, affection, and intimacy with a spouse (known as loss of consortium)
The loss of support, guidance, and companionship with a child or children
Non-economic damages are sometimes known more generally as pain and suffering damages. Pain and suffering is an effective way to think about these losses, as you are seeking compensation for the experience of physical, emotional, and psychological pain rather than the associated costs.
Punitive Damages in Personal Injury Claims
The final category of compensation is far less common than economic and non-economic damages. Punitive damages are awarded solely at the discretion of the trier of fact (i.e., the jury or judge that hears your case). As such, the only way to recover punitive damages is by going to trial.
In addition, punitive damages may only be awarded in select circumstances as defined by Florida law: "A defendant may be held liable for punitive damages only if the trier of fact, based on clear and convincing evidence, finds that the defendant was personally guilty of intentional misconduct or gross negligence."
Finally, punitive damages awards are subject to statutory caps. In most personal injury claims, punitive damages cannot exceed (a) $500,000 or (b) triple the value of economic and non-economic damages – whichever is greater.
Contact a Personal Injury Lawyer Today
Insurance companies routinely undervalue the compensation owed to the victims of personal injury. What's more, claimants are often unaware of how much a claim may be worth and what damages are compensable.
At Kogan & DiSalvo, our attorneys pursue maximum compensation on your behalf. We fully evaluate the evidence in your case to determine how much and what types of damages to pursue. Our team has achieved millions of dollars in results for our clients, and we will rely on this experience to seek a favorable outcome for you and your family.
Please call Kogan & DiSalvo at (561) 375-9500 today for a free consultation. Our personal injury lawyers serve clients throughout Florida from offices in West Palm Beach, Boca Raton, Boynton Beach, Fort Lauderdale, Stuart, and Delray Beach.