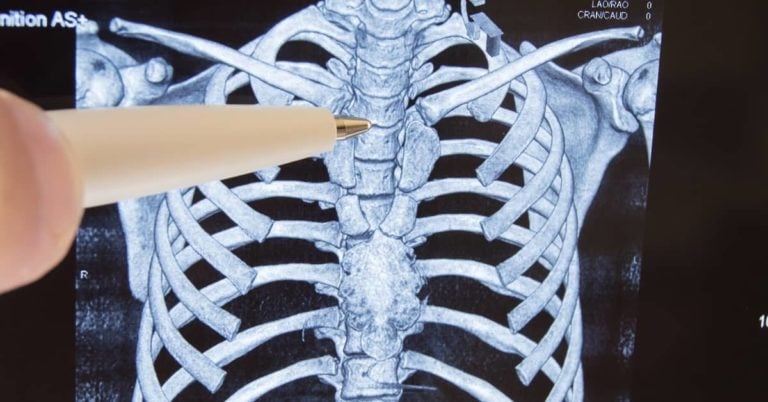 How an Expert Witness Can Help with a Spinal Cord Injury Claim
Categories:
Building a strong case is crucial for recovering the compensation you deserve for a spinal cord injury. An attorney can provide valuable assistance with multiple aspects of preparing your case, one of the most important of which is hiring expert witnesses who can testify as to the nature and extent of your injury.
The testimony of one or more experts may be necessary to establish the seriousness of your spinal cord injury and support your claim for damages. A lawyer experienced in spinal injury cases can review the evidence and determine what expert witnesses should be involved.
If you suffered an injury to the spine in an accident, a spinal cord injury attorney at Kogan & DiSalvo can review your case for free and discuss your options for pursuing compensation. We have worked extensively with expert witnesses in building these claims on behalf of our clients.
Why Do I Need Expert Witnesses for My Spinal Cord Injury Claim?

Expert witnesses can fulfill a variety of different roles in any personal injury case. They are particularly important in claims involving catastrophic injury, including injuries to the spinal cord.
Some of the important functions expert witnesses may play in your spinal cord injury claim include:
Reviewing your medical records
Evaluating the circumstances of your injury

Ex: An expert in accident reconstruction can testify as to the cause of the crash if your injury occurred due to an auto accident.

Sharing scientific and technical expertise regarding treatments and therapies for spinal cord injuries
Assessing the likelihood of recovery for your injury
Testifying as to the limitations a spinal cord injury poses for your personal and professional life
Calculating the damages in your case
Generally, expert witnesses are involved in the preparation phase of your case. They review evidence and records submitted by your attorney and provide reports on their findings. Your attorney can use the report or reports from one or more experts to build a strong claim on your behalf.
In the event that your case goes to trial, your attorney may call one or more expert witnesses to testify. Your lawyer will ask questions of the witness to lay the foundation for their expertise, enabling them to testify as to their expert opinion in court. Such testimony can be crucial for establishing your right to compensation for a spinal cord injury.
Types of Expert Witnesses in Spinal Cord Injury Cases

Personal injury lawyers hire expert witnesses to illustrate the complex and technical aspects of a claim. Therefore, the expert(s) your attorney may hire depends on the nature of your injury, its cause, and a host of other factors.
Expert witnesses who are commonly involved in spinal cord injury claims include:
Medical Experts
Your doctor and other medical practitioners involved in your care (such as surgeons, psychiatrists, and other specialists) qualify as experts. Members of your medical team can provide testimony on facts such as:
The nature of your injury (e.g., complete or incomplete damage to the spinal cord)
The symptoms and complications in your case (e.g., paralysis, loss of sensation and function, etc.)
Treatments you have undergone and may require in the future (e.g., surgeries, physical rehabilitation, use of assistive devices, etc.)
How the injury is expected to affect your life long-term or permanently
The pain you experience as a result of your injury
The adverse mental and emotional effects of your injury
In addition to doctors involved in your care, your lawyer may retain additional medical experts to review your medical records and offer their opinion as to the serious and permanent nature of your spinal cord injury.
A medical expert witness is also necessary in cases where medical malpractice results in damage to the spine. If the injury occurred due to medical negligence, such as a surgical or anesthesia error, a qualified medical practitioner in the same field as the negligent party must testify that your case has merit for the matter to move forward.
Engineers
Broadly speaking, an engineering expert may be necessary for your case if your spinal cord injury occurred as a result of a mechanical or structural failure. Instances where the testimony of an engineer may be valuable include:
A motor vehicle accident caused by a defective part. An automotive engineer can assess the vehicle and identify why the component or components failed, resulting in a crash that caused your spinal cord injury.
A dangerous property. Premises liability claims may involve a host of different hazards on a property. Some, such as slip and fall accidents, are the result of a temporary condition. Others, however, such as a balcony collapse, may be the result of negligence in the construction or maintenance of a property. An engineering expert can assess the hazardous condition on the premises to determine why the accident occurred.
Maintenance issues with a commercial vehicle. Semi-trucks and other commercial vehicles incur significant wear and tear in the course of business operations. Unfortunately, the companies responsible for these vehicles do not always perform necessary maintenance and repairs, increasing the likelihood of an accident. An automotive engineer can assess the vehicle for signs of negligence in its maintenance.
Engineering experts are also crucial in product liability claims involving a wide variety of consumer goods. Assessment of the product and the processes by which it got to market may reveal errors in the design, assembly, manufacturing, and/or distribution.
Accident Reconstructionists
As mentioned above, reconstruction specialists assess evidence at the scene of an accident to determine how it occurred. Today, many reconstructionists develop 3-D software models that recreate the accident, which can be very powerful if your case goes before a jury.
Instead of the perspective of a single witness, accident reconstructions combine eyewitness testimony and physical evidence to investigate the cause of the crash. Determining fault is crucial for recovering fair compensation for spinal cord injuries suffered in vehicle accidents.
Vocational Experts
Economic and vocational experts help assess the financial impact of serious injuries. These expert witnesses can calculate the lifetime cost of a spinal cord injury, as well as its impact on your ability to earn a living.
Often, experts in your profession are crucial for establishing the duties involved in a job and how a spine injury affects your ability to do that job. These experts can also testify as to your opportunities for alternative employment, whether you could work in a modified capacity, and other factors that affect the economic damages you may be entitled to recover.
EDR Technicians
One of the most critical elements in any truck accident claim is recovering the data from the on-board event data recorder (EDR, a.k.a., the "black box"). Specialized knowledge and software is required to access and interpret the EDR data.
An EDR specialist can evaluate the "black box" data and provide testimony on a wide variety of potential factors in the accident, including the truck's speed at the time of the accident, when the driver applied the brakes, and more. These data can objectively prove negligence on the part of the truck driver, but accessing and understanding the data require an expert.
Do I Have to Pay for Expert Witnesses?

Retaining expert witnesses is not cheap. Top experts in their field may charge hundreds of dollars or more an hour.
Given the importance of expert witness testimony, this may seem like a serious disadvantage for injured people who are already facing financial difficulties. However, by working with an experienced spinal cord injury attorney, you can access leading experts without having to pay out of pocket for their services.
Our injury attorneys try cases on a contingency fee basis. Clients pay nothing upfront, and their fees are calculated as a percentage of the settlement or trial award (so you only pay if we recover on your behalf). Our team advances all costs, including hiring expert witnesses.
Contact a Spinal Cord Injury Attorney Today

If you suffered a spinal cord injury through no fault of your own, it is important to contact our injury lawyers as soon as possible. Kogan & DiSalvo has been representing clients in claims involving spinal cord injuries and other forms of catastrophic injury for over 25 years.
We have forged relationships with leading medical, financial, engineering, and other experts throughout Florida who help us build strong claims on behalf of our clients. Our attorneys prepare every case as though it will go to trial and explore all options for recovering compensation.
Please call (561) 375-9500 today for a free case review. Our spinal cord injury attorneys serve clients in Boca Raton, Boynton Beach, Fort Lauderdale, West Palm Beach, Stuart, Delray Beach, and all of Florida.