Spinal injuries can be life-changing, requiring extensive medical treatment and inflicting serious disabilities. This can force previously unthought-of changes for those injured, as well as their loved ones. Due to the drastic and long-term effects these injuries can bring, it is important to seek compensation that will cover medical bills and rehabilitation, as well as provide resources for the many changes that these injuries can necessitate. 
At Kogan & DiSalvo, our Boca Raton spinal cord injury lawyers can help victims and their families explore their legal options and help guide them every step of the way toward recovering fair and full compensation.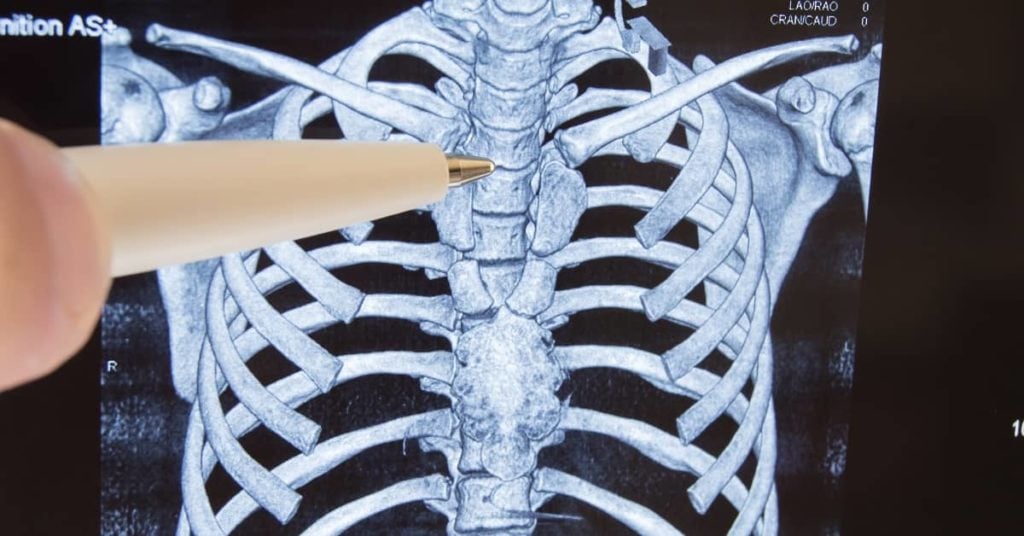 Common Causes of Spinal Cord Injuries
There are many different types of accidents or incidents that can lead to a spinal cord injury. These accidents can cause a traumatic blow that fractures, dislocates, crushes, or compresses vertebrae, or directly injures the spine.
In the United States, some of the most common causes of spinal cord injuries are:
Motor vehicle accidents, which are the most common cause of spinal injuries in the US;
Falls, particularly in seniors
Acts of violence, i.e., knife wounds and gunshot wounds
Sports and recreation activities, i.e., impact sports, combat sports, and diving into shallow water
Diseases
In the event of an injury to the head, neck, or back, a victim should be examined for a spinal injury. Often, adrenalin can mask initial spinal injury symptoms. Damage to the spine from pressure caused by internal bleeding or inflammation can accumulate slowly over days or weeks, causing or worsening an injury.
For those recently in an accident, some of the signs and symptoms of a spinal injury requiring immediate diagnosis and treatment include:
Pain or pressure in the neck, back, or head
Loss of bladder or bowel control
Numbness or tingling in feet, hands, fingers, or toes
Difficulty breathing
Weakness or lack of coordination
Oddly positioned neck or back
Difficulty balancing or walking
If you witness an accident and suspect a spinal injury, do not move the person, call 911, and try to prevent their head or neck from being moved until emergency medical services can arrive. 
Common Consequences of Spinal Cord Injuries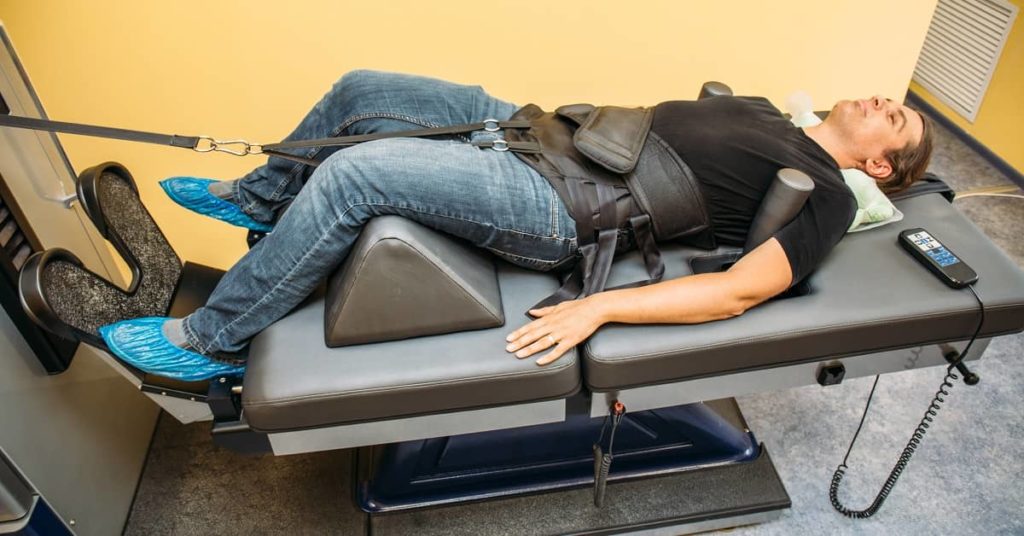 Not every spinal cord injury results in paralysis; in fact, most injuries to the spine are from mild to moderate bruising and swelling rather than a catastrophic injury like a severing of the spinal cord. Many with minor spinal injuries will fully recover with proper medical treatment.
However, when a spinal injury is severe, few injuries can be more life-altering. 
Depending on the location and severity of the injury, the consequences for the victim will vary. This is because a spinal injury will affect the brain's ability to communicate with the body at and below the injury site.
The injuries can be classified as tetraplegia or paraplegia, and involve varying degrees of damage. Tetraplegia, also called quadriplegia, is a paralysis that affects the arms, hands, trunks, legs, and pelvic organs. Paraplegia is a paralysis of the lower half of the body.
Some of the issues associated with spinal injuries include:
Partial or full paralysis, such as loss of movement or dexterity of the lower limbs
Partial or full paralysis of all limbs
Loss of or altered sensation, i.e., heat, cold, and touch
Difficulty breathing
Pain caused by damage to nerves in the spinal cord
Changes in sexual function and fertility
Although there are many promising therapies being researched and tested, there is currently no way to reverse damage to the spinal cord. However, there are several treatments and therapies to prevent further damage and help those with spinal injuries to return to a more active life. 
This can involve an entire team of medical, lifestyle, and rehabilitative professionals, such as:
Occupational therapists
Neurologists
Physical therapists
Rehabilitation psychologists
Social workers
Dieticians
Rehabilitative nurses
Recreational therapist
Physiatrists
These professionals can make a significant difference in the health and well-being of those injured. Specialized services can be expensive, so it is essential to consult with a spinal cord injury attorney about potential expenses and compensation.
Potential Compensation

If another party's negligence was responsible for your injuries, you may be entitled to pursue compensation through a personal injury lawsuit. To establish negligence, a plaintiff must prove that a defendant owed the plaintiff a duty (typically to act as a reasonable person under the circumstances), breached this duty, and in breaching their duty, caused the plaintiff an injury. Once this is proven, damages will have to be established; that is, the plaintiff will need to prove the economic value of their loss resulting from the defendant's negligence. This will include economic and non-economic damages.  
Economic damages can include:
Medical bills, i.e., emergency room visits and follow-up care;
Rehabilitation bills;
Lost wages from missing time at work;
Lost earning capacity from disabilities; and
Property damage from the accident.
Non-economic damages can include:
Pain and suffering;
Mental anguish;
Loss of consortium;
Disfigurement; and
Loss of enjoyment of life.
Occasionally, if actions are particularly egregious, punitive damages can be awarded. Punitive damages, also called exemplary damages, are awarded to punish and make an example of bad behavior.   
Under Florida law, punitive damages can only be based on clear and convincing evidence that the defendant was personally guilty of intentional misconduct or gross negligence. Florida also caps punitive damages at $500,000 or three times the amount of compensatory (economic and non-economic) damages, whichever is higher. 
Unfortunately, there are many health issues associated with paraplegia and tetraplegia, which can consequently shorten the lifespan of those injured. If a spinal injury results in the death of the individual injured, the family may be able to pursue a wrongful death suit. Wrongful death lawsuits can be filed if the death resulted from a wrongful act, negligence, default, or breach of contract or warranty. This will allow the family to recover damages the decedent would have listed above, i.e., medical bills, pain and suffering, medical bills, etc.   
A wrongful death suit attempts to compensate loved ones for an entire lifetime lost, and can calculate in:
Lost wages, benefits, and any other earnings the decedent could have reasonably expected to earn;
Funeral and burial expenses;
Loss of services, i.e., caretaker services for children or a disabled spouse; and
Loss of companionship and protection.
The state of Florida is a "pure comparative negligence" jurisdiction, meaning that a judgment will be reduced by the amount of fault a victim bears for their injury. However, an injured party can still recover if they are part, or even primarily, at fault for their injury. Thus, if an injured party is determined to be 99% at fault, they can still recover 1% compensation. 
Because of the high amounts of damages that can be at stake, scheduling a consultation with a catastrophic injury law firm is highly recommended. Catastrophic injuries can involve more speculative damages, such as the expenses of long-term treatment that most unfamiliar with spinal injuries would not consider. This can require nuanced arguments best made by an expert.
How Kogan & DiSalvo Can Help

Kogan & DiSalvo is a law firm with extensive experience in winning compensation for our clients who have experienced spinal cord injuries to cover a lifetime of medical bills, rehabilitation, and losses that can feel overwhelming. We know these are vital cases for victims and families – any settlement or judgment may need to compensate them for a permanent, life-altering injury. If you or a loved one have been injured in Palm Beach County, our injury lawyers in Boca Raton can handle your case with the sensitivity it requires, and fight for the compensation you deserve.