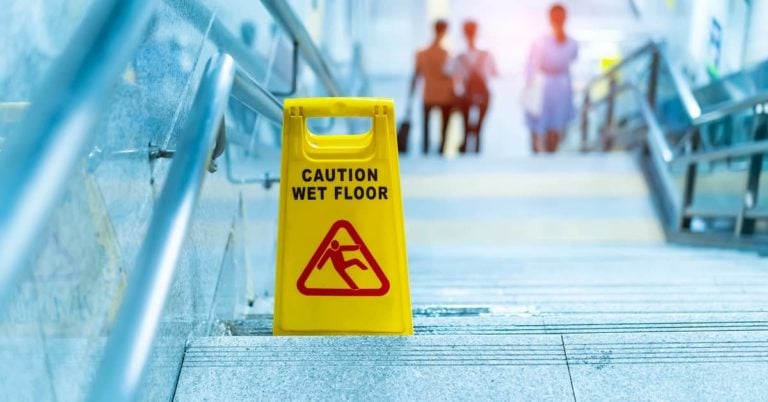 What Is Premises Liability Law?
Categories:
Property owners have a duty to ensure the safety of guests and lawful visitors who enter the premises. This obligation extends to all areas under the control of the owner or occupant, including the parking lot, public walkways, building entrances, and the interior of structures.
If you have been injured on someone else's property due to an unsafe condition, you may be entitled to compensation. However, premises liability is a complex area of law, and it is in your best interest to speak to an attorney as soon as possible.
A Florida premises liability attorney at Kogan & DiSalvo can help. Contact us today for a free evaluation of your case.
When Does Premises Liability Law Apply?
In Florida, premises liability claims are a matter of common law (i.e., there is no one specific statute governing the responsibilities of property owners and occupants). As the name suggests, these cases deal with the liability of owners for injuries sustained by people on the property.
Two types of visitors may have premises liability claims for injuries they sustain as a result of a hazardous condition:
Invitees: An invitee is someone who enters a property at the invitation of the owner. Customers and outside service providers (e.g., a handyman, a gardener, etc.) are classified as invitees. For the safety of invitees, owners and occupants are legally required to (a) inspect the premises regularly, (b) alleviate known and foreseeable dangers, and (c) post warnings about potential hazards.
Licensees: Friends, family members, and other guests are licensees. Most licensees are invited to the premises by the property owner, although some guests will arrive without an invitation (e.g., a friend stopping by unexpectedly). In either case, the owner of the property has a duty to (a) keep the premises in a safe condition and (b) warn licensees of potential dangers.
A third category of visitors, trespassers, do not enjoy the same legal protections as invitees and licensees. Property owners must take reasonable care to ensure that a trespasser does not come to harm (i.e., owners may not "boobytrap" the premises in anticipation of trespassing), but the other duties discussed above typically do not apply.
Special rules apply when the trespasser is a child. This is known as the "attractive nuisance" doctrine.
When a feature on the premises has the likelihood to attract children, property owners are required to take additional steps to prevent injury whether a child enters the premises lawfully or not. Although the law specifically covers the dangers of discarded airtight units (e.g., refrigerators, clothes dryers, etc.), swimming pools, playground equipment, and more can also constitute an attractive nuisance.
If a child is drawn to a property by an attractive nuisance, the owner may be held liable for injuries suffered by the child.
Who Is Liable for Injuries on the Premises?
The owners of private and public property may be liable if someone is injured on the premises. Government entities are also responsible for the safety of those who lawfully enter municipal, state, or federal property.
In addition to homeowners, landlords, businesses, and government agencies, occupants who rent or lease a property may also be liable for injuries caused by unsafe conditions. Residential and commercial tenants may be responsible for cleaning, maintenance, and other activities as a condition of their lease or rental agreement. Depending on the circumstances, both the owner and the occupant may be liable for injuries sustained due to hazards on the premises.
What Are the Elements of a Premises Liability Claim?
Simply suffering an injury on someone else's property does not automatically entitle you to compensation. You must be able to prove that the injury or accident was caused by the negligence of the owner or occupant.
Negligence is a failure to meet a legal obligation. It can take many different forms in premises liability claims, including:
Failure to clean up a spill, resulting in a slip and fall
Inadequate maintenance of walkways, floors, stairs, etc.
Failure to post signs warning visitors of wet floors, loose carpeting, dogs on the premises, etc.
Failure to implement security measures to protect visitors from criminal activity
Failure to fence off or post signs around swimming pools
Unmitigated fire hazards
Unsafe storage of hazardous chemicals and other materials
In addition to negligence on the part of the owner or occupant responsible for the property, you must be able to prove that (a) the unsafe condition directly led to your injuries and (b) your injuries resulted in damages.
Proving causation can be difficult if it is just your word against the owner's. Therefore, it is in your best interest to contact a premises liability attorney as soon as possible for assistance with building your claim.
An experienced lawyer can collect additional proof of the incident that led to your injuries, including eyewitness testimony, photographs, and more. Your attorney can also calculate the full extent of damages in your case to ensure that you get the compensation you deserve for your injuries and other losses.
Contact a Florida Premises Liability Attorney Today
Unsafe conditions on a property can lead to a wide range of serious injuries. You have rights under the law if you suffer harm on dangerous premises, including the right to sue for recovery of damages.
Kogan & DiSalvo has been serving injured people throughout Florida for more than 25 years. Our attorneys understand the complexities of premises liability law, and we have achieved significant verdicts and settlements on behalf of clients injured by the negligence of property owners.
Please call Kogan & DiSalvo at (561) 375-9500 today for a free case review. Our Florida premises liability attorneys serve clients in West Palm Beach, Boca Raton, Boynton Beach, Fort Lauderdale, Stuart, Delray Beach, and communities throughout the state.