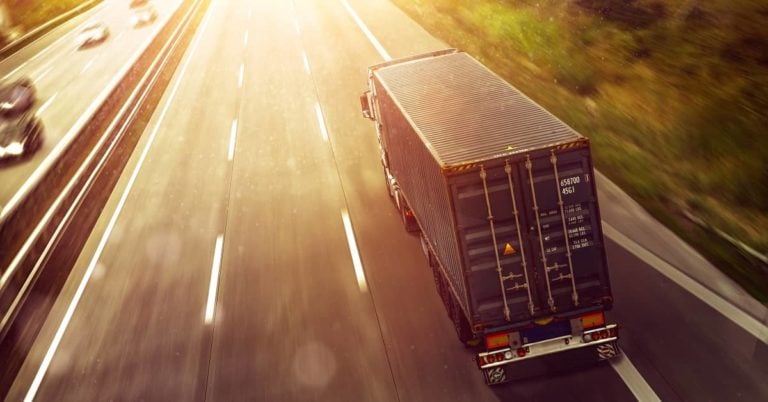 How Are Truck Accidents Different from Car Accidents?
Categories:
The physical difference between a semi-truck and a passenger vehicle is obvious. Most cars weigh anywhere from 1 ton to 3 tons, while a fully loaded commercial truck can weigh up to 40 tons. The difference in size and weight between these vehicles generally results in more serious crashes than the "average" car accident.
This is not the only point of contrast, however, between car and truck accidents. Truck accident claims are often significantly more complicated than cases involving cars and other motor vehicles.
It is in your best interest to contact an experienced accident lawyer as soon as possible after any vehicle collision. For more than 25 years, Kogan & DiSalvo has been serving clients in auto and truck accident claims throughout Florida. Please call (561) 375-9500 today for a free consultation with our lawyers in West Palm Beach, Boca Raton, Fort Lauderdale, Boynton Beach, Stuart, Delray Beach, Vero Beach, Palm Bay, and other nearby areas of Florida.
1. Truck Accidents Typically Involve Serious Injuries

Accidents involving cars and other motor vehicles may result in no injuries, minor injuries, or serious injuries. By comparison, catastrophic injury is a common outcome when a large commercial truck strikes a smaller vehicle.
Catastrophic injuries commonly require extensive medical treatment, including hospitalization and surgery. Many victims need long-term or even lifelong therapy and rehabilitation, as well as home care assistance.
The damages from these injuries, from medical and out-of-pocket expenses to lost income from being unable to work, are often immense. Generally, catastrophic injuries meet the "serious injury threshold" in Florida, in which case you can file a fault-based claim to recover full compensation beyond what is covered by your personal injury protection (PIP) insurance.
However, meeting the serious injury threshold (as defined by The Florida Statutes Section 627.737(2)) does not guarantee fair compensation from the party responsible for your injuries. It is important to work with a lawyer who knows how to handle catastrophic injury claims, including gathering evidence of your injuries, hiring experts to provide testimony, and accurately calculating the full value of damages in your case.
2. Multiple Parties May Be At Fault in a Truck Accident

Because of the Florida no-fault law, questions of liability often don't apply in a number of auto accident claims. When they do (as in an accident that results in serious injury or wrongful death), determining fault generally rests on whether one or more of the drivers was negligent.
This same question is critical to truck accident claims as well. However, a number of additional parties may also be liable for your injuries or the death of your loved one in an accident with a semi-truck.
Every truck accident investigation begins with a careful assessment of the actions of the truck driver leading up to the crash, as well as his or her licensing and credentials, training, and driving record. This investigation may reveal errors or wrongdoing on the part of the truck driver that supports your fault-based claim.
The investigation may also reveal wrongdoing on the part of the trucking company, such as hours of service violations (where the company forces the truck driver to work past federal limits) and negligent hiring and supervision practices. If these issues were a factor in the accident, the trucking company may also be liable.
Other parties that may be liable in your truck accident claim include:
The shipping company, if the truck was overloaded, off-balance, or if cargo was unsecured or improperly secured.
A vehicle or parts manufacturer, if a defective product on the truck caused it to crash.
A truck broker (the "middleman" that hires truck drivers and trucking companies for hauls); brokers may fail to do due diligence in hiring a driver or company.
A government entity, if negligent construction or maintenance of a road was a factor in the truck accident.
Sometimes truck drivers narrowly avoid a collision with one vehicle only to crash into another. If this is the case in your truck accident claim, the driver who caused the near-miss accident may be partly at fault.
Identifying all of the at-fault parties in a truck accident claim requires prompt and thorough investigation. To recover the compensation you deserve, you need a lawyer with the resources and acumen to uncover the cause of the accident and build a strong claim (or claims) against those responsible.
3. Truck Accident Litigation Is Complex

The extent of the damages and issues of complex liability both tend to make truck accident claims more challenging than other auto accident cases. Further complicating matters is the entrenched position of the insurance company (or companies), which will try to pay as little as possible in compensation.
Generally, fault-based claims after a truck accident are resolved in one of two ways:
Settlement Negotiations
Jury Verdict
You need an experienced attorney to handle both of these avenues for resolving your truck accident claim.
Negotiating a Truck Accident Settlement

After filing an accident claim with the truck driver's insurance company and/or the insurance carrier for the trucking company, you may receive an offer to settle your case. Or, your claim may be denied.
If you receive a truck accident settlement offer, you should speak to a lawyer before signing. The settlement may cover a portion of your current expenses, but insurance companies don't always calculate the damages specific to your case. Most settlement offers don't accurately account for future expenses or non-economic damages like pain and suffering.
Before accepting a settlement, you need to make sure it fairly compensates you for all of your losses. A truck accident lawyer can calculate the damages in your case, advise you of your options, and negotiate with the insurance company on your behalf to secure a more favorable settlement.
If your truck accident claim is denied and the insurance company refuses to compensate you, your lawyer can help you dispute the denial. The first step is reviewing the letter that explains why your claim was denied and collecting evidence to support your right to compensation.
Your lawyer can prepare a demand to the insurance company outlining the facts of the case and your losses, and why you should be compensated for them. Negotiation between your lawyer and the insurance company is often necessary to resolve your claim, with some cases proceeding through arbitration or mediation (types of alternative dispute resolution designed to handle disputes without going to court).
Taking a Truck Accident Case to Trial

If the insurance company will not agree to a fair settlement in your truck accident claim, you may need to file a lawsuit in an effort to recover the compensation you deserve. Hiring an experienced lawyer is crucial for taking matters to court.
Your attorney will handle all aspects of preparing your case for trial, including:
Filing motions to introduce evidence
Submitting written questions to the opposing party (or parties) to gather information
Issuing letters of spoliation to the opposition requiring the preservation of records and other evidence
Obtaining witness testimony
Hiring experts to review and provide testimony concerning your injuries, your damages, and the evidence in the case (e.g., assessing the semi truck, reviewing black box data, etc.)
Developing a legal strategy and arguments in support of your case
During the trial, your lawyer will introduce evidence, examine witnesses, raise objections, and make your case before the jury or judge. Before and/or during trial, one or more of the at-fault parties may attempt to settle the case. Your attorney can resume these negotiations and advise you of any potential settlement offers.
Many attorneys and law firms shy away from taking cases to court due to the time and expense involved. It is important to work with a lawyer with experience handling cases in court and winning – such as a Florida Bar board-certified civil trial lawyer from Kogan & DiSalvo.
Contact an Accident Lawyer Today

Whether you have been injured or lost a loved one in a car accident, a truck accident, or a crash with another type of motor vehicle, it is important to contact an experienced lawyer as soon as possible. At Kogan & DiSalvo, our attorneys exceed the expectations of clients both in the results we achieve and the quality of service we provide.
Our team is 100 percent committed to personal injury law, including accident claims involving trucks, cars, and more. Please call (561) 375-9500 today for a free case review.