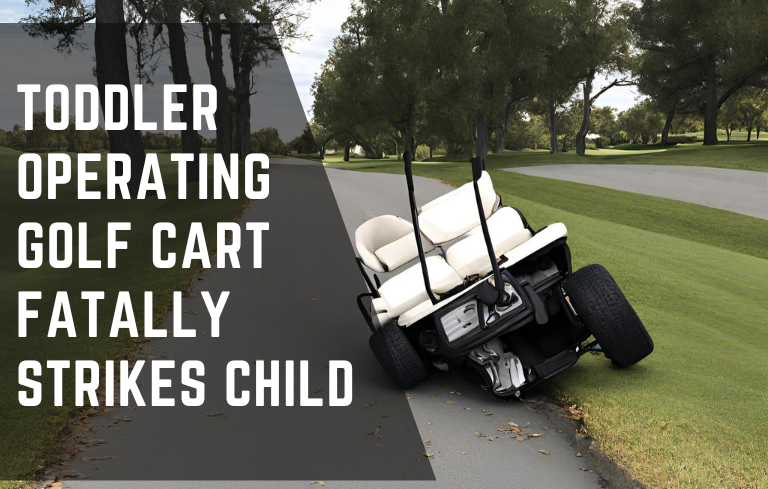 A Toddler, Unaccompanied and Operating A Golf Cart, Struck and Fatally Injured A 7-Year-Old Boy
Categories:
Incident Date: Monday, July 17, 2023
Type: Golf Cart Accident
City: Fort Myers, FL
County: Lee Myers
LEE MYERS, Fla. — On July 17, 2023, in Florida, a toddler, unaccompanied and operating a golf cart, was involved in a tragic accident that took the life of a seven-year-old boy. This heartbreaking event emphasizes the importance of ensuring precautions and safety regulations when it comes to golf cart usage.
A 3-year-old was found behind the wheel of a golf cart, approaching a curve near a residence in Lee County. Tragically, at the same time, a 7-year-old boy was standing in the front yard. At approximately 4 p.m., the golf cart collided with the older child, inflicting severe injuries. He was promptly transported to a local hospital, where, despite medical intervention, he succumbed to his injuries.
This unfortunate incident marks the second fatal golf cart collision in Southwest Florida in just over three months. In April 2023, a 29-year-old woman and seven other passengers were involved in a golf cart collision when their cart was rear-ended by a 56-year-old Naples man driving an SUV. The incident occurred on Collier Boulevard, north of Capri Boulevard.
Earlier this year, Governor Ron DeSantis signed HB 949 into law, bringing significant changes to the regulations governing golf cart operations in Florida. Sponsored by Rep. Cyndi Stevenson, R-St. Johns, this new law came into effect on July 1, 2023.
Previously, Florida allowed 14-year-olds to drive golf carts. As of July 1, 2023, individuals under 18 years old must be at least 15 and possess a learner's permit or be 16 with a valid driver's license to operate a golf cart. Those 18 and older must have valid government-issued identification.
If you are the owner or operator of a golf cart in the state of Florida, we encourage you to read about the law revisions that have been made this year. Our team at Kogan & DiSalvo would like to extend our condolences to the victim's families involved in this tragic incident. The Personal Injury Law Firm of Kogan & DiSalvo is dedicated to helping those injured by the negligence of others. We have experienced attorneys who are here to help you if you or a loved one has been injured by the negligence of another person. Click here to read about a case where Rachel Schrager, attorney at Kogan & DiSalvo, was able to secure $1.26 million in compensation for golf cart passenger's injuries.
In this accident news blog, it is our intent to write about topics relevant to personal injury within the state of Florida to raise awareness on the importance of injuries and tragic losses due to negligence and accidents.
Note: These posts are created using publicly available secondary sources. Information has not been independently verified. The photos depicted in these posts are not representative of the actual accident scene. Please contact us if there is new, updated, or inaccurate information and we will edit the content.