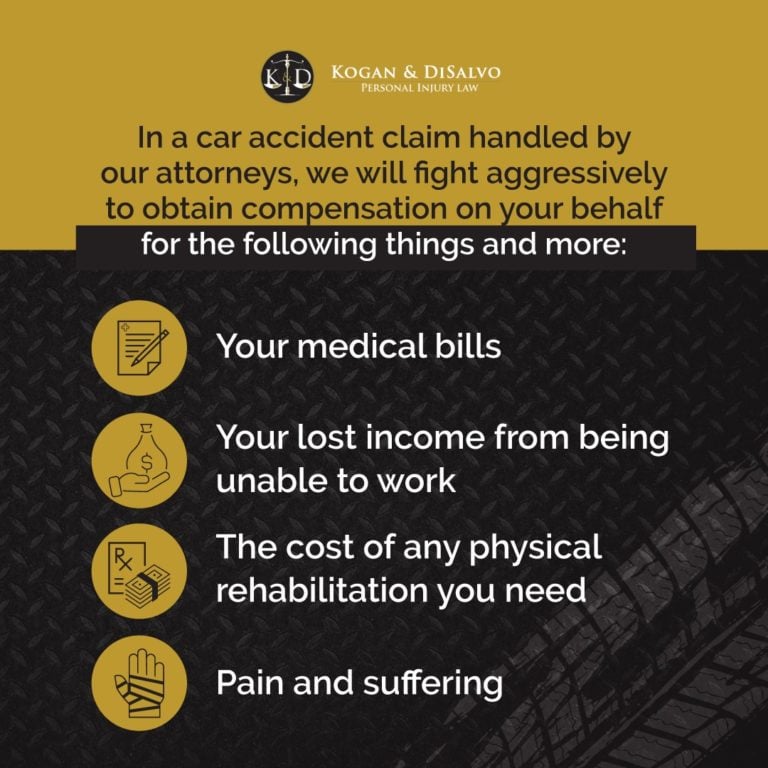 Why Do I Need an Accident Lawyer if the Insurance Company Pays My Bills?
Categories:
After getting in an auto accident, you may be considering whether to hire an attorney for your medical bills. But if your insurance company has already offered to pay your bills, do you need a lawyer? There's no way to know for sure without first speaking to an attorney. At Kogan & DiSalvo Personal Injury Attorneys, we offer a free case evaluation so you can decide whether you can benefit from pursuing a claim after an accident.
Although your insurance company may have offered to pay your insurance bills, you may want to consider discussing your case with an accident lawyer for a few reasons, including:
You may be entitled to greater compensation than what the insurance company is offering
You may be able to get compensation for all of your medical bills, beyond the limit paid by the insurance company
You may be able to get certain things paid for that are not covered by PIP or medical insurance
You can wait and see what the insurance company offers you for your claim, or you can contact our lawyers about your options for maximizing your injury compensation. We are extensively knowledgeable about accident insurance laws and coverages in Florida. We can determine the best ways to pursue payment for all of your current and future medical needs.
How does personal injury protection (PIP) factor in?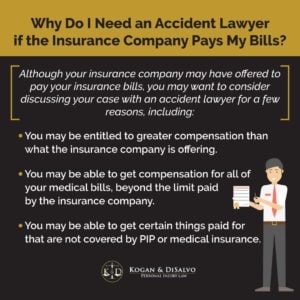 Florida is a no-fault state. When you get in an accident, your Personal Injury Protection coverage pays for your medical care, regardless of who is at-fault in causing the accident. But it only pays up to a certain limit, and you will be responsible for the remainder. Why should you have to pay any portion of medical bills for an injury that was not your fault? Our lawyers can determine your options.
PIP prevents you from pursuing a claim against the at-fault driver, UNLESS your situation falls into certain exceptions:
Your injuries are considered permanent
Significant and permanent scarring or disfigurement has occurred
Significant and permanent loss of an "important" bodily function has occurred
If any of these exceptions apply, you may be exempt from the no-fault system. In such a scenario, our experienced accident lawyers can pursue maximum compensation on your behalf, directly from the person who caused the accident that injured you.