Roadway Project Expected to Ease Traffic Congestion in Pompano Beach
Categories: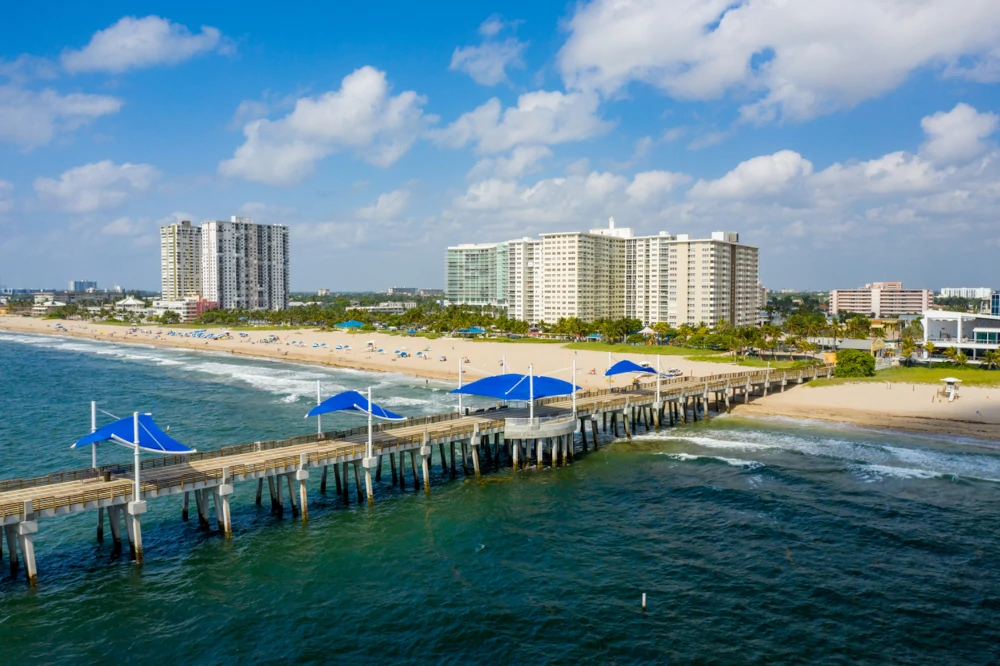 City officials in Pompano Beach have responded to backlash over streetscape improvements on the Atlantic Boulevard/Dixie Highway corridor that have left motorists sitting in traffic longer than usual. An already 'difficult' commute on one of South Florida's busiest roadways has become a nightmare for many residents in recent weeks, but this will hopefully soon change.
Roadway project revised
The Pompano Beach roadway project – part of a city-approved plan to create a new pedestrian-friendly downtown and foster economic growth – has been fine-tuned to relieve the current gridlock that commuters are facing.
According to officials, a number of changes were made to improve road safety and relieve the bulk of congestion.
Key measures include:
Optimizing the timing of traffic lights
The left-turn lanes on westbound Atlantic Boulevard were lengthened to keep vehicles from blocking through-traffic.
The intersection at Atlantic Boulevard and NE/SW First Avenue now allows right turns only
The most recent studies on the revised roadway project indicate that it will add roughly two minutes of additional travel time for westbound traffic on Atlantic Boulevard between 4pm-6pm, and 30 seconds for those traveling westbound at the other hours of the day. Eastbound commuters should not experience any traffic delays.
Experts hope the fine-tuning will address the most critical problem: the congestion of westbound motorists on Atlantic Boulevard from Cypress Road to Dixie Highway during peak rush hours.
Creating a new gateway to Pompano Beach
The transformation of the Atlantic Boulevard and Dixie Highway corridor is part of a larger plan to attract more business to downtown Pompano Beach, while fostering connectivity. The city plans on creating broad sidewalks and medians, better crosswalks, and using the landscape to act as a buffer between vehicles and pedestrians. There will be designated areas for bicyclists and efforts to enhance safety for all modes of transportation and prevent traffic accidents.
Improving safety for motorists and pedestrians
Traffic engineer and city consultant Joaquin Vargas says the roadway project should prevent speeding on this busy corridor and create a safer environment for motorists, bicyclists, and pedestrians.
According to data from the Florida Department of Transportation, this section of Atlantic Boulevard has five times more collisions than the standard for similar roads in the Sunshine State. County reports show that accidents between Cypress Road and Dixie Highway tend to be particularly violent, often leading to serious injury or death.
Kogan & DiSalvo applaud any initiatives that aim to reduce traffic back-ups in this busy area, and improve roadway safety. For legal guidance after any type of car accident that results in injury, please reach out for a free and confidential case evaluation.