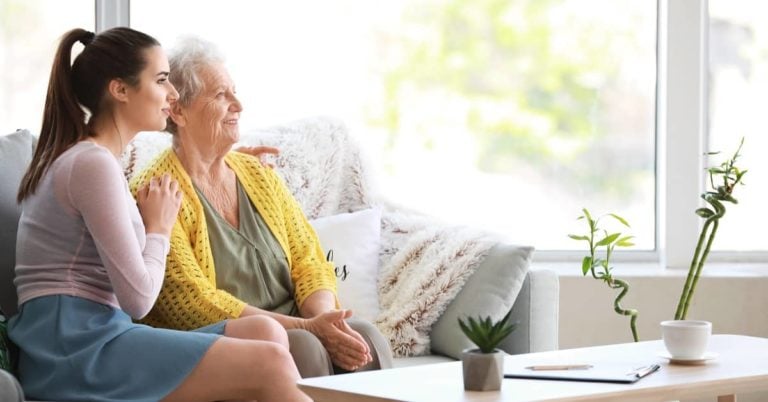 How to Protect Senior Citizens in Nursing Homes
Categories:
The elderly make up a significant portion of the population of Florida. Although in some cases seniors can live independently or stay in the homes of relatives, many others require the skilled care and full-time attention that only nursing homes and other facilities can provide.
Unfortunately, the caregivers and staff at nursing homes do not always treat residents with the compassion and respect they deserve. As a result, abuse and neglect of vulnerable seniors are commonplace occurrences.
Diligence is the best defense against mistreatment of a senior citizen in a nursing home. Loved ones can take multiple steps to keep their relatives safe.
If you suspect your elderly loved one is being mistreated, it is important to contact a Florida nursing home abuse attorney, or call (561) 375-9500 as soon as possible. Kogan & DiSalvo can help.
7 Ways to Protect Seniors in Nursing Homes
Nursing homes provide an important service. With many families unable to give full-time care for aging loved ones, these facilities are crucial for helping seniors who are no longer able to help themselves.
Elderly people who live in nursing homes are highly vulnerable. Their ongoing health and safety often depends on the active involvement of family members who can act on their behalf and protect their well-being.
Steps families can take to ensure the safety of loved ones before and after they move into a nursing home include:
1. Screen Caregivers and Facilities
Deciding to move an elderly loved one into a nursing home is never an easy decision. One of the most important questions you and your family must answer is whether a particular facility can provide the care your relative needs.
The senior's individual needs must be at the forefront of your mind in making this decision, but the following resources can help:
Researching local nursing homes online can help you start to identify facilities that might be a good fit for your loved one.
2. Visit the Facility in Person
The information you find on the internet is a good start, but there is no substitute for an in-person tour of the nursing home(s) you are considering. Walk the grounds and the hallways while observing the interactions between residents and staff.
Administrators and caregivers should be happy to answer any questions you may have. If residents are healthy, well-groomed, and seem content, these are all points in the facility's favor.
3. Stay Local
If possible, it is best to choose a facility for your loved one that is near your home. This will make it easier to visit and check in on your relative, as well as alleviate feelings of distance and isolation that seniors might feel when living apart from their families.
Should your relative become ill or suffer injury, living nearby will allow you to get to the nursing home quickly and be involved in your loved one's care. In some cases, sickness and injuries truly are accidents. In other cases, however, these events may be signs of neglect or abuse.
4. Visit Frequently
Abuse and neglect in nursing homes often goes unchecked because caregivers and staff believe they can get away with it. Seniors without close family ties and few visitors are at the highest risk of being mistreated.
Frequent visits give you an opportunity to check up on your loved one. Pay special attention to your relative's appearance, hygiene, and behavior, as well as the condition of his or her room and the facility itself. If you notice drastic changes, these could be signs of negligence on the part of caregivers and staff at the nursing home.
5. Vary Your Visits
Regularly visiting seniors in nursing homes is important for residents' well-being and emotional health, as well as maintaining close family relationships. However, if you always visit the nursing home at the same time on the same day of the week, unscrupulous staff members are more likely to "cover up" the signs of abuse, neglect, and exploitation because they know when you will be on site.
Nursing home residents have the right to receive visitors. Florida law also requires nursing homes to maintain flexible visiting hours. With this in mind, maintaining a somewhat unpredictable schedule for visiting your loved one (provided it does not interfere with his/her care or routine) can help you get a sense for how your relative is being treated in the nursing home.
Visiting on different days and at different times makes it more difficult for abuse and neglect to happen. If you come across issues in the course of a visit, it is in your best interest to contact a Florida nursing home abuse attorney as soon as possible.
6. Know Your Loved One's Medical Needs
Nursing home residents have the right to be involved in their medical care and make their own health-related decisions. However, it is in the best interests of families for one or more trusted loved ones to be aware of seniors' medical issues and their needs and wishes concerning treatment.
This knowledge will enable family members to identify when residents are not getting the care they need and deserve. In some cases, declining health can occur as a result of neglect and abuse by caregivers and staff.
7. Offer Help with Finances
Financial abuse and exploitation is one of the most overlooked forms of nursing home abuse. Although there is generally no physical harm, the adverse effects on senior citizens and their families can be immense.
Residents of nursing homes have the right to manage their own finances. When a relative is being taken advantage of, it can be difficult for loved ones to raise the issue.
The best way to help senior citizens manage their finances while respecting their independence is to offer to help. Offer to balance a checkbook if your loved one has difficulty writing. Go shopping on their behalf. If you discover irregularities or issues in performing these activities, you can delicately bring it to the elder's attention – and potentially stop mistreatment by the nursing home staff.
Need Help Protecting a Nursing Home Resident? Contact Kogan & DiSalvo Today
Nursing home abuse can happen despite your best efforts to keep your loved one safe. If an elder is suffering mistreatment or neglect in a long-term care facility, it is important to explore your legal rights and options.
Contact the nursing home abuse attorneys at Kogan & DiSalvo today. We have extensive experience serving the victims of nursing home abuse and their families. We fully investigate to identify all liable parties in your case and pursue compensation for all of your losses.
For a free consultation with a Florida nursing home abuse attorney, please call (561) 375-9500 today. Kogan & DiSalvo has offices in West Palm Beach, Boca Raton, Boynton Beach, Fort Lauderdale, Stuart, and Delray Beach.