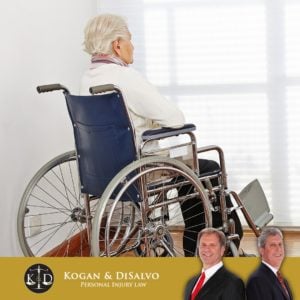 The decision to place a loved one in a nursing home is made with great thought going into finding the best place for care and support. However, nursing homes may come with the unfortunate risk of elder abuse.
Should elder abuse occur in Palm Beach County, a consultation with an experienced Boca Raton nursing home abuse lawyer can be your first step to take in recovering damages for the suffering you or your loved one have endured. Contact a compassionate abuse injury lawyer to begin your case for compensation today.
En Español.
Florida Elder Abuse
Florida has some of the most aggressive elder protection laws and nursing home regulations in the nation, including criminal prosecution for failing to report suspected abuses under the state's comprehensive Adult Protective Services Act. The law also provides immunity from prosecution for those reporting abuses.
Florida elder law defines elder abuse as an act committed intentionally that could reasonably cause physical injury or psychological harm, inflict psychological or physical injury, or encourage anyone to commit an act that can reasonably expect to inflict physical or psychological injury. Common elder abuse issues seen by Boca Raton nursing home abuse lawyers include:
Abandonment
Assault or battery
Extortion
Exploitation
Isolation
Neglecting care
Sexual assault
Elder law also requires residents be treated with dignity, assured privacy, provided with high-quality and safe medical care, allowed to participate in social and religious activities, along with financial and other rights.
Negligence Law
Violations of Boca Raton elder law that are not criminal offenses prosecuted by state authorities fall under the state's comparative negligence standard in civil law, which governs acts of carelessness that result in injury or property damage.
"Comparative" means that if the parties involved share some responsibility for acting carelessly, the damages claimed are reduced by the percentage of fault. If a person is 15 percent negligent, then only 85 percent of damages claimed can be awarded.
To prove an act of negligence, four elements must be proven:
Duty of care: A reasonable person has a legal responsibility not to cause someone else harm or property damage
Breach: An act, or an omission, violates duty of care
Causation: The breach caused the injury or property damage
Damages: Financial loss must have occurred
Negligent Acts of Nursing Homes
Common acts of negligence that warrant contacting a nursing home abuse lawyer in Boca Raton include serving expired or contaminated food, errors administering medications, failing to properly follow the orders of doctors or pharmacists, not seeking emergency medical care promptly, allowing dangerous conditions on the premises, failing to address a resident's reported concerns, not monitoring or treating symptoms or warning signs, and lapses in security.
Role of a Boca Raton Nursing Home Attorney
Once nursing home abuse is discovered, the family should immediately have the elder person removed from the nursing home and contact an experienced Boca Raton nursing home abuse lawyer to protect the elder's health and civil rights. In forming the lawsuit, the attorney will investigate the nursing home's history to see if a pattern of abuse exists and if its hiring practices and employee competence contribute to the abuse. This is part of a thorough, independent investigation to prove the nursing home's legal duty of care was breached.
Nursing home owners, operators, and staff will be interviewed under oath to discover any evidence that will help the case, including attempts to cover up the abuse. The nursing home may also be liable for breaching its contract with the family.
In civil law, many cases are settled between the parties without going to court or by arbitration. In settlements, the Boca Raton nursing home attorney will present the family's evidence to the nursing home's insurance carrier and negotiate an amount of monetary and punitive damages that are fair and satisfactory to the family.