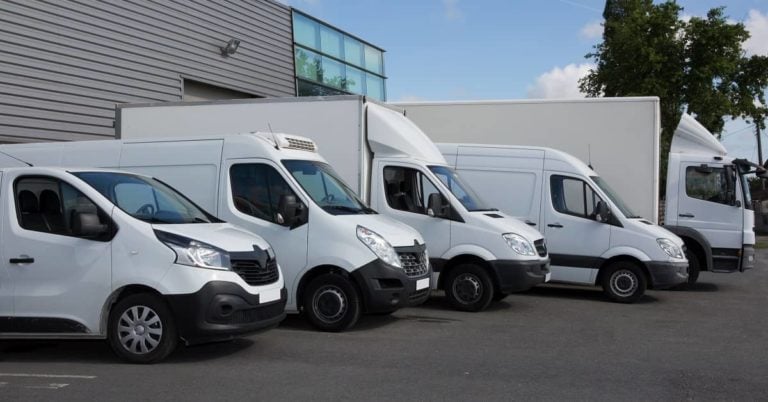 Types of Commercial Vehicle Accidents
Categories:
A wide variety of different vehicles are used for the commercial transit of goods and people. Most people think of semi trucks when they talk about commercial vehicles. And, indeed, truck accidents make up a significant portion of commercial vehicle accident litigation.
However, tractor-trailers are not the only type of commercial vehicle with which you may be involved in a collision. A number of commercial vehicles travel Florida roads every day. If you have been injured or lost a loved one in an accident with a commercial vehicle, it is important to know that you have rights.
Some of the most notable types of claims a commercial vehicle accident attorney handles include:
Box Truck and Delivery Van Accidents

Though generally smaller than 18-wheelers, vans and trucks used for local deliveries still tend to be larger and heavier than most passenger vehicles. Drivers are often subject to tight, sometimes unrealistic deadlines, which can lead to speeding and other errors that increase the likelihood of a crash.
In an effort to save money and reduce liability, some freight companies may misclassify delivery drivers as independent contractors rather than full employees. An experienced commercial vehicle accident attorney will investigate the company and present evidence that the driver and his or her employer should be held liable in the event of a crash.
An employer may also be liable if drivers use their own vehicles to deliver food and other goods. Your commercial vehicle accident attorney will investigate to prove (a) that the driver was working at the time of the accident and (b) that the employee's negligence resulted in your injuries.
Bus Accidents

Buses may be operated by a municipality (i.e., a city or the state) or by a private company. If your bus accident claim involves a public employee, you must provide notice of your intent to initiate legal proceedings before you can sue. An experienced attorney can help you navigate the procedures involved in public liability claims, as well as cases against a private bus company.
Construction Equipment Accidents

Most accidents with heavy equipment occur in construction zones. If the road is not properly blocked off or rerouted to minimize contact between through traffic and construction crews, machines such as pavers, graders, rollers, and more may collide with passenger vehicles.
However, drivers may also share other parts of the road with machines used in construction. Cement mixers, dump trucks, and other vehicles often travel from one job site to another. They frequently carry heavy, unstable cargo, which may put other drivers in harm's way in the event that the vehicle overturns or objects and materials fall off of the truck.
Hotel Shuttle Bus and Van Accidents

Florida is home to a large number of hotels, resorts, and attractions. It is not uncommon for these businesses to employ drivers who move guests to and from various locations so they can see the sights and get the most from their stays.
Unfortunately, shuttle drivers don't always exercise sufficient care in the operation of these large buses and vans. Passengers and the occupants of other vehicles may be injured in accidents. If this happens, the hotel or another business may be liable.
Moving Van Accidents

Many people also make Florida their permanent residence. Transplants have multiple options for transporting their possessions, from renting a truck or van themselves to hiring a professional moving company.
If you are injured in an accident with a moving van or truck, you may have recourse to multiple insurance coverages for payment of damages. Those who rent a vehicle have the option to purchase supplemental insurance coverage, while a moving company should carry commercial liability insurance.
Rideshare Accidents

This emerging area of litigation concerns accidents involving private vehicles used to transport passengers for fares. Legally, drivers are not "employed" by companies like Uber and Lyft. As a result, you are generally unable to file a claim against the rideshare company, even if you sustain serious injuries in an accident.
However, rideshare companies do provide their drivers with supplemental insurance coverage. In the event of a rideshare accident (provided the rideshare driver is "on the clock" at the time), you may be entitled to compensation through the at-fault driver's personal insurance policy, as well as additional insurance coverage through a company like Lyft or Uber.
Tanker Trucks

These large trucks can carry a wide range of hazardous liquids and gases. Fires and explosions may occur in the event of an accident, creating a significant risk of burn injury for the occupants of any vehicles involved in the collision.
Taxi Accidents

Contrary to rideshare drivers, taxi drivers, town car drivers, and limo drivers are generally employees of a company that owns and operates a fleet of vehicles that transport fares. As a result, you can generally pursue compensation both from the at-fault driver and his or her employer in the event of a crash resulting in serious injuries.
Unfortunately, in some cases the companies that operate for-hire vehicles (taxis, limos, town cars, etc.) carry insufficient insurance coverage to compensate victims for their losses in the event of an accident. An experienced commercial vehicle accident attorney can explore all of your options for recovery.
Contact a Commercial Vehicle Accident Attorney Today

Kogan & DiSalvo has been serving clients in motor vehicle accident cases for over 25 years. Our attorneys and staff pride themselves on raising the bar, providing you with experienced legal guidance, hands-on support, and a focus on achieving the best result for your case.
Florida is a no-fault accident state. However, the large size and weight of commercial vehicles often means that collisions with passenger vehicles result in serious injury. If you are seriously hurt (or a loved one was killed) and the negligence of the commercial driver resulted in the accident, you may be entitled to full compensation through a fault-based claim against one or more parties.
For a free consultation, please call Kogan & DiSalvo at (561) 375-9500 today. Our commercial vehicle accident attorneys serve clients in West Palm Beach, Boca Raton, Fort Lauderdale, Boynton Beach, Stuart, Delray Beach, Vero Beach, Palm Bay, and throughout Florida.